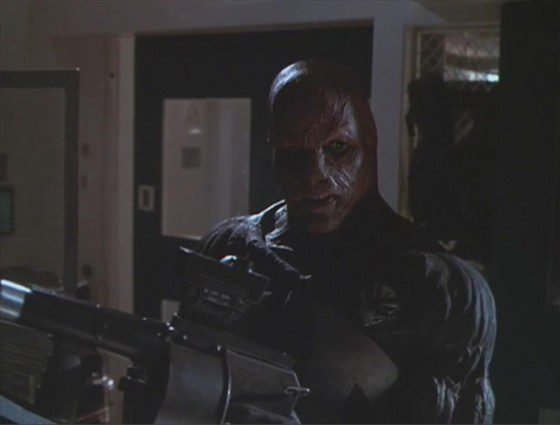 Nicolas Winding Refn not doing haunted hotel movie, The Bringing: Refn, who will be directing the upcoming horror movie I Walk with the Dead, passed on directing another horror film, The Bringing, which would be based on the true story of a woman who ended up dead in a rooftop water tank of an LA hotel.
Magic the Gathering movie getting written by Game of Thrones writer: Bryan Cogman will be writing the movie based on the trading card game and he's a writer on Game of Thrones, most notably the episode 'The Laws of Gods and Men" episode from this season that featured the trial of Tyrion Lannister.
Shane Black directing The Nice Guys: The movie is a 70's noir with Ryan Gosling and Russell Crowe possibly starring and follows an enforcer for hire and a private eye investigating the apparent suicide of a porn star.
The Pete Holmes Show cancelled: Quickly becoming a nightly staple for most of the Everything Action crew was the hilarious, nerdy and positive Pete Holmes Show but, unfortunately, TBS cancelled the show this week and the last show will air on June 19th.  Hopefully Pete and Co find some way to keep up their hilarious parody videos.
Possible DC movie schedule revealed: A possible plan for upcoming DC movies may have been leaked with Batman vs Superman kicking off a series of films through 2018.  Justice League is on there but there's also a Shazam movie, a Sandman movie, solo Wonder Woman, Flash/Green Lantern team up and Man of Steel 2.
Netflix orders a Magic School Bus reboot: The favorite edutaining cartoon of 90's kids is coming back with Netflix rebooting it as Magic School Bus 360.  The show will be CG and follow Ms. Frizzle and her class on crazy field trips.
Vincent D'Onofrio is the Kingpin: The Law & Order: Criminal Intent star will be playing Daredevil's arch-nemesis in the upcoming Netflix series.
To Live and Die in LA and Killer Joe may get TV series: With the incredible slew of fantastic TV shows based on movies, like Hannibal and Fargo, more may be on the way. MGM is looking to possibly adapt To Live and Die in LA and Killer Joe, the former starring Matthew McCounghney, in a similar fashion to Fargo, taking place "in the world" but not being a literal adaptation.
Disney launching a Lion King sequel cartoon: The show, coming to Disney Junior, will follow Simba and Nala's son, Kion, who leads the titular group to patrol and preserve the Pride Lands.  He's joined by a honey badger, hippo, cheetah and egret and characters like Timon, Pumbaa, Rafiki and Zazu will appear.
Josh Brolin and George Clooney co-starring in next Coen Brothers movie: The movie is called Hail Caesar! and will follow a character named Eddie Mannix, who works in 50's Hollywood as a fixer, cleaning up and hiding things that could cause a scandal and jeopardize careers.  It will be a return to comedy for the duo after their last few films have been straight up dramas.
Dave Franco joins The Room behind the scenes movie: James Franco is starring as Tommy Wiseau in the movie adaptation of Greg Sestero's The Disaster Artist, about the making of that epic disaster, and now Dave Franco will join his brother, playing Sestero.
Phil Lord and Chris Miller want to do a Clone High movie: Now one of the hottest duos in Hollywood, Lord and Miller got their start with the MTV show, Clone High, about the teenage clones of famous historical figures in high school, and now they say they want to try to do a movie based on the show.  They have 22 Jump Street in theaters right now and Lego Movie 2 on the horizon.
Guillermo Del Toro working on Pacific Rim 2 script with Zak Penn: Godzilla is probably the priority now for Legendary but their other kaiju franchise is apparently chugging along, as GDT gave an update that he's writing the script as we speak with X-Men: The Last Stand screenwriter, Zak Penn.  The movie is still not officially green lit but it was a huge overseas hit, so it we should hopefully see it at some point.
New Robocop comic series coming to Boom Studios: Boom Studios, who just launched a sequel series to Big Trouble in Little China, will be launching a new Robocop series in July that will retconn everything but the original Peter Weller film and tell a new story in that universe.
I'm like the J. Jonah Jameson of Everything Action, writing and editing and constantly demanding pictures of Spider-Man.
bryan cogman
cancellation
chris miller
clone high
dc movies
game of thrones
guillermo del toro
killer joe
magic school bus
magic; the gathering
netflix
news shotgun
nicolas winding refn
pacific rim 2
phil lord
robocop
shane black
the bringing
the lion guard
the lion king
the nice guys
the pete holmes show
to live and die in la
vincent d'onofrio