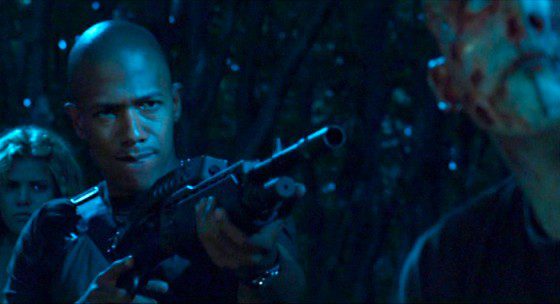 New Game of Thrones Season 5 cast members revealed: At the Comic Con Game of Thrones panel, the new cast members for Season 5 were revealed including Alexander Siddig as Doran Martell, Oberyn's brother, and Oberyn's warrior daughters, played by Jessica Henwick, Rosabel Laurenti Sellers and Keisha Castle-Hughes.  The video below introduces everyone:
https://www.youtube.com/watch?feature=player_embedded&v=WH2ri8RhSnw
Maisie Williams has met with Sam Raimi for The Last of Us movie: Speaking of Game of Thrones, Maisie Williams aka Arya Stark has apparently met with Sam Raimi about playing Ellie in a movie version of The Last of Us game, which Raimi is producing.  Nothing is definitive yet but it seems like an excellent choice.
Evil Dead TV Series coming soon: Sam Raimi and Bruce Campbell are apparently developing a TV series based on The Evil Dead, although they didn't say if it's based on the original trilogy, the new reboot or something completely different.
Joaquin Phoenix in talks for Dr. Strange: Phoenix is apparently in talks with Marvel to play Dr. Stephen Strange in the upcoming Dr. Strange movie, directed by Sinister's Scott Derrickson.  He's apparently been seen buying Strange comics in London while he's working on the latest Woody Allen movie as well.
Tremors reboot may be on the way: Director Don Michael Paul, of Half Past Dead, Sniper 5 and Company of Heroes fame, mentioned in an interview that he's currently wrapping up a Company of Heroes sequel and then will travel to South Africa to reboot Tremors for Universal.  There hasn't been an official confirmation yet.
Release Dates: Pirates of the Caribbean 5 is hitting on July 7th, 2017, Amazing Spider-Man 3 is delayed until 2018 and Sinister Six is coming in 2016.
Anthony Hopkins, Evan Rachel Wood starring HBO's Westworld: The show has gotten a pilot order and is a new take on Michael Crichton's sci-fi classic, that followed a futuristic theme park populated by robots, who go insane and start killing guests.
New Power Rangers movie is in continuity of original shows: Producer Roberto Orci revealed he met with Haim Saban and was told that Saban would not allow the continuity built up over the years to be completely thrown out with a reboot so the new film will be in the established Power Rangers continuity and may feature previous Rangers.
XXX 3 coming soon: Vin Diesel says that a sequel to XXX, featuring Xander Cage back in the lead role, is shooting soon in the Philippines.  There's not really any director yet and no release date or plot info.
Manimal movie coming from Will Ferrell and Adam McKay: In the vein of Starsky & Hutch, Will Ferrell and Adam McKay have acquired the movie rights to a movie version of the ridiculously cheesy 80's show, Manimal, which followed the adventures of a rich doctor who could transform into various animals and fought crime.
Insidious Chapter 3 coming, is a prequel: Dermot Mulroney and Stefanie Scott are co-starring with returning cast members Lin Shaye, Angus Sampson and Leigh Wannell, who is also directing, and will follow the story of a teenage girl being haunted by forces from The Further in a story pre-dating the haunting of the Lambert family.
Gotham adds Hugo Strange and Harvey Dent:  Strange will factor into the early days of Arkham Asylum on the show while Harvey Dent will be a younger lawyer, around Jim Gordon's age.
Fight Club 2 coming in comic form: Chuck Palahniuk announced that he's writing a sequel to his original novel, Fight Club, that will be a 10 issue mini-series at Dark Horse, picking up the story of the unnamed narrator 10 years after the events of the book.
Lucy Lawless joins Agents of SHIELD: Lawless will be a recurring character named Mary Maloney, a highly skilled SHIELD agent.
The Rock teases he'll play Shazam: Ever since he had a meeting with DC, there's been tons of speculation about who The Rock will play in the new DC Cinematic Universe and some recent comments seem to point toward Shazam.  He said it's a character who close in power to Superman, not a Green Lantern and the line "Just say the word. That's all I'm going to say"  Billy Batson obviously turns into Shazam by saying the keyword.
The Simpsons/Family Guy crossover will also have Bob's Burgers cameo: The Fox animated series will all be featured in the upcoming Simpsons/Family Guy crossover episode, as it was revealed that Bob from Bob's Burgers will have a cameo in the episode.
Idris Elba in talks for Guy Ritchie's King Arthur: Elba is apparently up for the role of Bedivere, the right hand man to King Arthur's father, who trains Arthur in the ways of battle.  The movie is aiming for a 2016 release date.
Fargo Season 2 coming to FX: Although the first season was a self-contained story, the critical and ratings success of Fargo has led FX to order another season of the crime show.  The new season will be a prequel set in 1979 and follow Lou Solverson, father to Molly Solverson, our heroine in the first season, who was involved in massive case when he was a cop.  Younger versions of some of the season 1 characters may also show up as well.
Comic Con promo pics: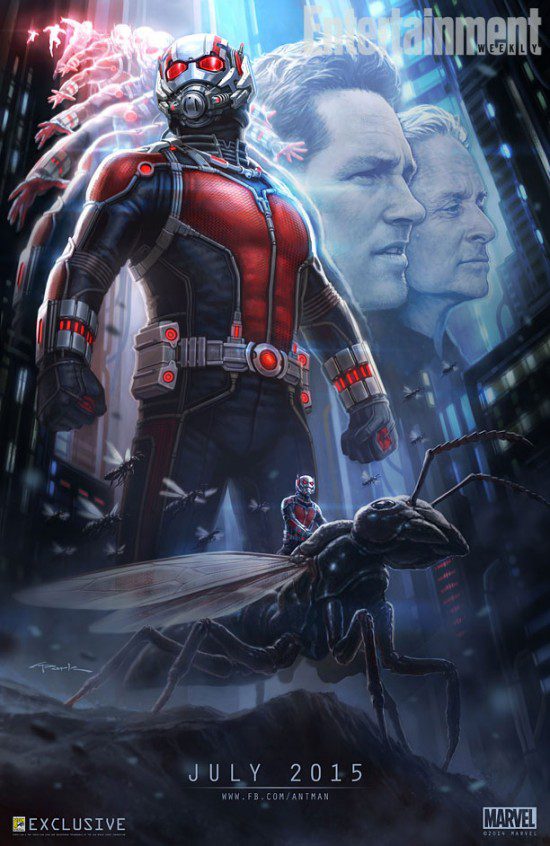 I'm like the J. Jonah Jameson of Everything Action, writing and editing and constantly demanding pictures of Spider-Man.
adam mckay
agents of shield
amazing spider-man 3
ant man
anthony hopkins
arrow
arsenal
batman
bruce campbell
comic con 2014
dr. strange
evan rachel wood
evil dead: the series
family guy
fargo
fight club 2
game of thrones
gotham
harvey dent
HBO
hugo strange
idris elba
insidious chapter 3
joaquin phoenix
king arthur
lucy lawless
maisie williams
manimal
news shotgun
pirates of the caribbean 5
power rangers
reboot
sam raimi
shazam
sinister six
the last of us
the rock
the simpsons
tremors
westworld
will ferrell
xxx 3