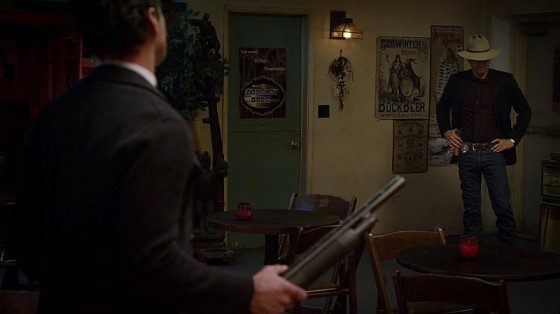 Timecrimes' Nacho Vigalondo wants to do a Kaiju movie: Seemingly taking a cue from Guillermo Del Toro, Timecrimes director Nacho Vigalondo has apparently written an old school Kaiju movie he wants to try and get made.  It's so old school, in fact, that there will be a guy in a suit instead of CG for the monster and Vigalondo himself wants to play the monster.
Y The Last Man adaptation is dead: The adaptation of Brian K Vaughn acclaimed comic series, directed by the Totally Rad Show's Dan Trachtenberg, is dead and the rights are back with Vaughn.  Trachtenberg confirmed on Twitter.
True Detective Season 2 casting: Colin Farell and Vince Vaughn were officially confirmed to be starring in the next season of HBO's True Detective and Rachel McAdams is apparently the front runner for the lead female role.
Real Genius TV show in the works: Adam Sandler's Happy Madison is apparently developing the Val Kilmer 80's classic into a TV show.  However, the show is not set at a college for gifted students but instead will be a work place comedy following co-workers with "incompatible personalities".  How a giant laser factors into this is unclear.
First Look at Christopher Walken as Captain Hook: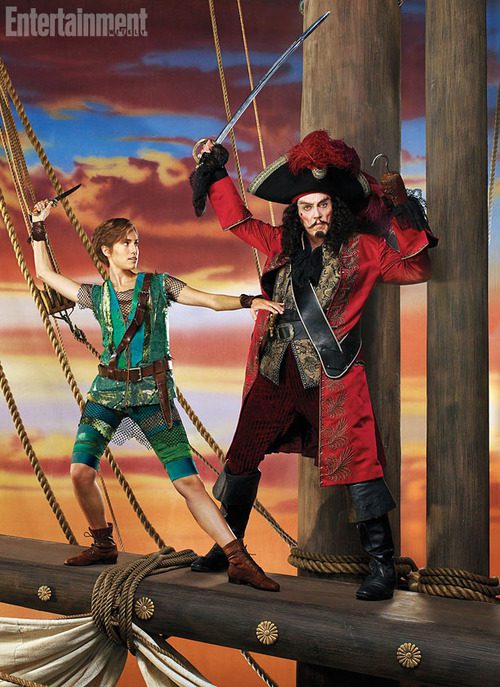 Keanu Reeves apparently up for Speed 3: Reeves, kind of jokingly, mentioned during a Nerdist interview he would be down for Speed 3 if it happened, a slight change from his attitude a few years ago.  He has John Wick and the TV series Rain coming up soon and Bill & Ted 3 is apparently still in the works as well.
Game of Thrones star join Pride & Prejudice & Zombies: The long in development adaptation cast former Doctor Who, Matt Smith, last week and this week Charles Dance and Lena Headey of Game of Thrones have apparently signed on as well.  Lily James is starring but the movie has gone through multiple directors and stars.
Police Academy reunion for latest SyFy Original: Steve Guttenberg, Michael Winslow and Leslie Easterbrook will co-star in Lavalantulas, where lave infused giant spiders attack Santa Monica after coming out of an ancient volcano.
First Look at Taken 3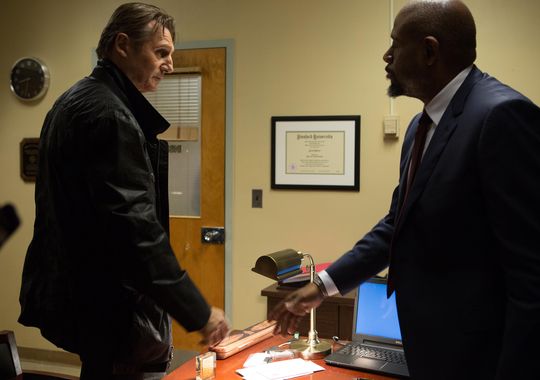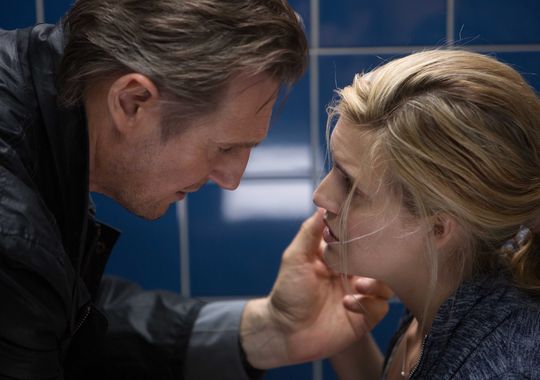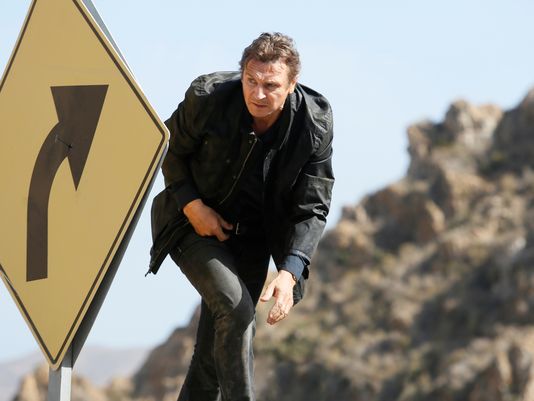 I'm like the J. Jonah Jameson of Everything Action, writing and editing and constantly demanding pictures of Spider-Man.
11/22/63
aiden gillen
bryan singer
charles dance
colin farrell
dan trachtenberg
game of thrones
happy madison
hulu
JJ Abrams
kaiju
keanu reeves
lena headey
maze runner
nacho vigalondo
news shotgun
peter pan
Pride & Predjudice & Zombies
rachel mcadams
real genius
speed 3
stephen king
steve guttenberg
syfy original
taken 3
the scorch trials
true detective
val kilmer
vince vauhn
x-men: apocalypse
y the last man