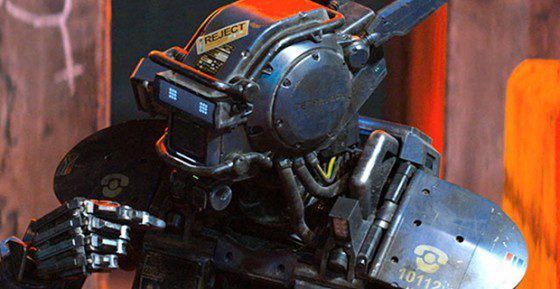 March 6th
Chappie: The latest from Neill Blomkamp, in the near future, crime is patrolled by an oppressive mechanized police force. When one police droid, Chappie, is stolen and given new programming, he becomes the first robot with the ability to think and feel for himself.
The Second Best Exotic Marigold Hotel: The Best Exotic Marigold Hotel's business is booming and only has 1 vacancy left, but two arrivals needing it and manager Sonny decides it may be time to fulfill his dream of opening a second hotel.
Unfinished Business: The trio of a small business head to Europe to try and close the biggest deal of their lives but a bigger rival and various forms of debauchery threaten to sink it.
March 13th
Cinderella: Disney reboots their animated classic in live action with Kenneth Brannagh at the helm.
Run All Night: Liam Neeson is a mob enforcer whose son kills the mob boss' son, forcing them to try and escape before the mob catches them.
March 20th
The Divergent Series: Insurgent: Beatrice Prior must confront her inner demons and continue her fight against a powerful alliance which threatens to tear her society apart with the help from others on her side.
Do You Believe?: A dozen different souls-all moving in different directions, all longing for something more. As their lives unexpectedly intersect, they each are about to discover there is power in the Cross of Christ … even if they don't yet believe it.
The Gunman: Sean Penn is an elite black ops agent who wants to retire with his girlfriend is forced to go on the run when his former agency targets him.
March 27th
Get Hard: Headed to jail for fraud, James King (Will Ferrell) seeks the help of Darnell Lewis (Kevin Hart), whom he believes can prepare him for jail, despite the fact that Darnell has never been arrested or seen the inside of a jail.
Home: When Oh, a loveable misfit from another planet, lands on Earth and finds himself on the run from his own people, he forms an unlikely friendship with an adventurous girl named Tip who is on a quest of her own.
I'm like the J. Jonah Jameson of Everything Action, writing and editing and constantly demanding pictures of Spider-Man.
chappie
cinderella
do you believe?
get hard
home
insurgent
march movie preview
Other Stuff
run all night
the gunman
the second best exotic marigold hotel
unfinished business