EA at PAX East 2015: Day 3
Warning
: Trying to access array offset on value of type bool in
/home/everyt62/public_html/wp-content/plugins/wp-social-sharing/includes/class-public.php
on line
81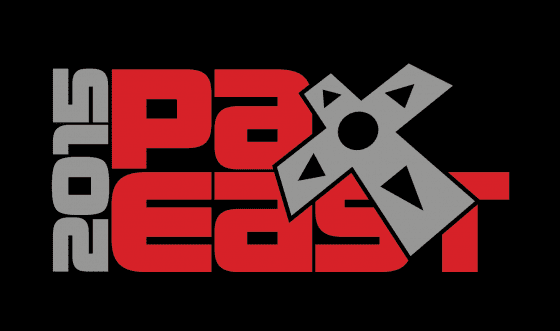 Sunday I got to relax a tad as I didn't have any scheduled appointments but I did make an effort to try and play some of the games that caught my eye while I was running around like a maniac on Friday and Saturday.
Primal Carnage: Extinction
Primal Carnage is a multiplayer shooter with the twist that one team is comprised entirely of vicious dinosaurs.  I got to play a round as both sides and the humans are your usual FPS style gameplay, with different classes that all have different weapons but the dinosaurs is where Primal Carnage shines.  When I jumped into the claws of a T-Rex, there was an immediate rush of power as you hear your thundering footsteps chase after tiny humans.  It's currently in Early Access on Steam and the team behind it, Circle 5 Studios, are saying they are working on a hunt mode where a human team faces an invisible AI dinosaur a la Predator and a dino vs dino mode that should be pure insanity.
Rise & Shine
https://www.youtube.com/watch?v=KXBUQfMYFuQ
Rise & Shine, from the appropriately named Super Awesome Hyper Dimensional Mega Team, is coming from Adult Swim Games and is an old school shooter a la Metal Slug but with the great premise of being set on Gamearth, a Wreck It Ralphesque universe populated by classic video game characters that is invaded by forces representing the dark, gritty shooters of today.  Rise is a kid in the universe who reluctantly must become the savior of the world when a legendary gun, Shine, comes into his possession.  The game has some fantastic, cover based action along with incredibly tricky puzzles involving your different ammunition types, like remote controlled bullets that you need to navigate around obstacles to hit buttons and take out remote enemies.  It should be out toward the end of the year on PC.
Fortified
If you love campy, old school sci-fi likes Mars Attacks! and also tower defense games, Fortified is going to be right up your alley.  Featuring four pulp heroes taking on invading aliens, giant robots and UFOs, you need to both fight them with your weapons but also build defenses to protect your rocket ship base.  I got to play as the Scientist and she has a jet pack that allows her to quickly move around the map as well as a ray gun and rocket launcher.  It was a ton of fun and we managed to hold off the alien invasion in our round of the game.  It's scheduled to come out sometime this Summer to PC and Consoles.
World of Zombination
From Proletariat, Inc.  World of Zombination lets you take on both sides of the zombie apocalypse, whether you play as the small band of humans in a tower defense style or unleash the zombie hordes and try to infect the entire planet.  There's tons of different units you can deploy on both sides and you can team up with friends in a guild to get into even larger battles.  It's currently available on the App Store.
I'm like the J. Jonah Jameson of Everything Action, writing and editing and constantly demanding pictures of Spider-Man.
50's sci fi
dinosaurs
fortified
pax east 2015
primal carnage: extinction
rise & shine
tower defense
video games
world of zombination
zombies