Raylan's Law: "Dark as a Dungeon"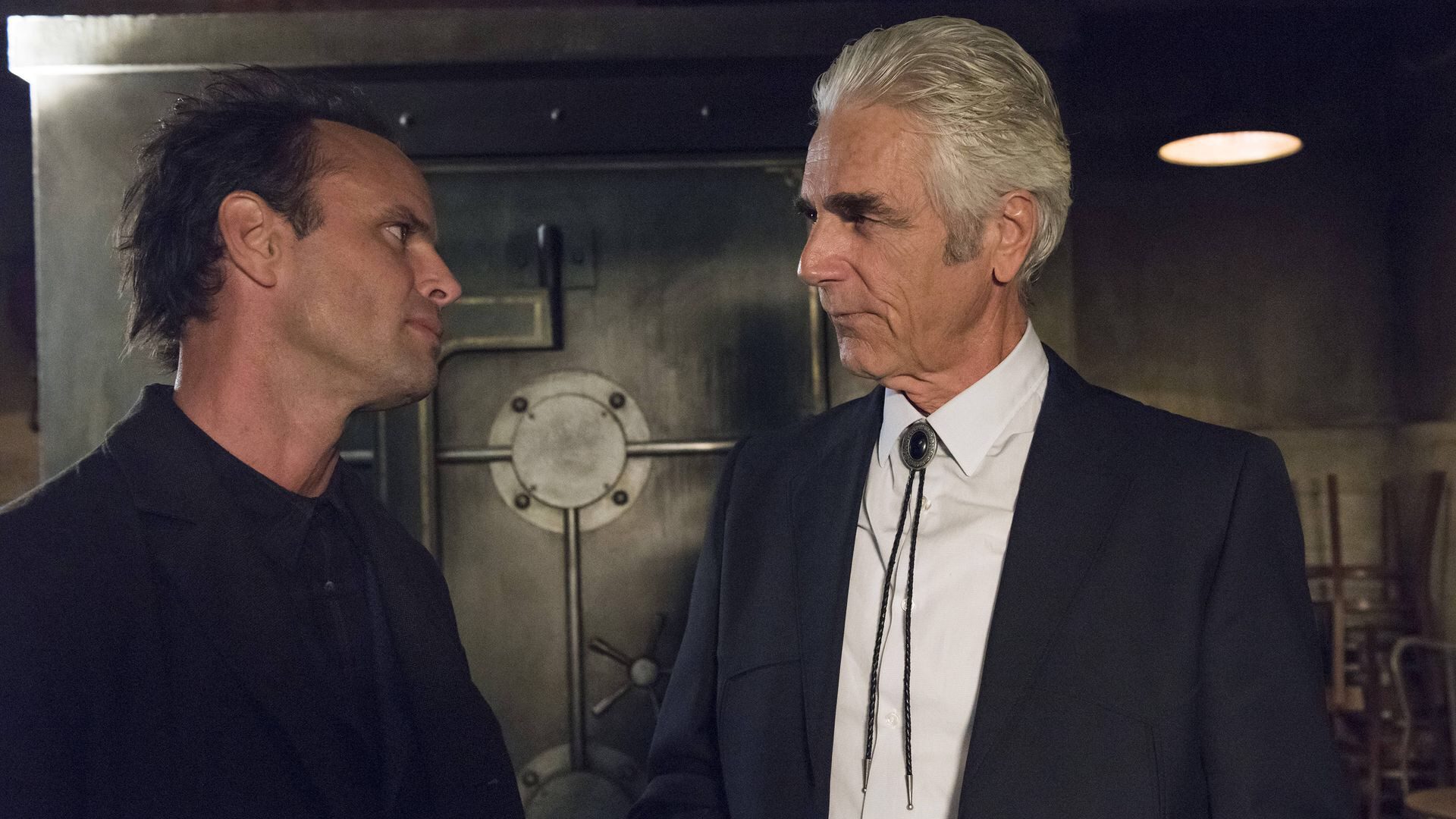 No matter how hard he tries to escape it, Raylan Givens is always haunted by his past. More specifically, his corrupt father Arlo, who was a thorn in Raylan's side when he was alive and continues to haunt him in the afterlife.
Raylan's relationship (or lack thereof) ties in nicely with his profession. Angry at Arlo and his life of crime, he make the conscious decision to be on the other side of good and evil. Despite this, he still struggles. When he finally ventures in Arlo's secret shack, he's surprised to find nothing. He was hoping for some clue, some evil that could be traced. Something that he could put on all of Arlo's actions.
Raylan's constant battle is a metaphoral representation of the good and bad shoulder angels from classic cartoons. When the shack proves empty, Raylan knows that there is no secret to Arlo's evil and that it's part of his psyche as well. As Ava says, Raylan could've easily been an outlaw rather than a lawman.
Raylan might be questioning what exactly he's made of, but for Boyd it's rather simple. Men with power only want one thing: more power. He's quick to turn in an outlaw Walker for $100,000, even if it's coming from hated Markham. And when he peers into the vault for the first time, the $100,000 seems like chump change to the $10 million lying inside the vault.
Lying in the way: Zachariah and the mine. Boyd goes full steam ahead with the plan despite the constant danger, and Zachariah is quick to parlay this danger into an even bigger payday. Raylan though is starting to figure things out; when he drops in on Zachariah and discovers dynamite, he knows Boyd has some nefarious plot.
And plot is what lies ahead. Raylan wasn't afraid to align with Markham to take care of Walker and further investigate Boyd. The mine explosion aftershocks intrigue Raylan. How long will it be before Boyd's plan comes into full effect? And will Raylan or Markham be the first to intervene?
Raylan Givens, Certified Badass: He isn't afraid to deliver a stomach punch to a resisting Zachariah or tell Markham to respect his badge and kiss his ass. It's a testy Raylan this week.
Cuisine Tips with Wynn Duffy: Wynn isn't too happy to be doing random laundry. But the man does love his guacamole.
That Guy Hall of Fame: Raylan's father Arlo makes a re-appearance and is played by classic "that guy" Raymond J. Barry.
Techie guru, who also posts sometimes.
arlo givens
ava crowder
boyd crowder
justified
raylan givens
raymond j berry
timothy olyphant
walton goggins