Everything Actioncast Ep 251 "Solid Stathaming"
By Zach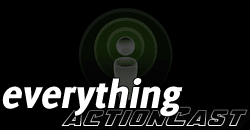 This week on the podcast, Zach and Chris talk about the increasing insanity of Gotham, American Horror Story and the new Suspiria TV series, Machete in space, the worst Schwarzenegger movie, the champion of Action Madness and much more.
News: Survivor trailer, Gotham adding more supervillains next season, Suspiria and Django TV series are in the works, Ernie Hudson may be T'Chaka in Black Panther, Olivia Wilde and Garret Hedlund back for Tron 3, 17 new episodes of Arrested Development coming to Netflix, Lord and Miller rumored to be in talks for both The Flash movie and Channing Tatum Ghostbusters, ABC may be rebooting The Muppet Show and Machete Kills Again…In Space filming this year.
Action Madness 2015 Final
Show and Tell: Chris is trying to catch up on House of Cards and Spartacus and Zach watched the premiere of Mad Men, the season finale of Better Call Saul, Birdman, Whiplash, Atari: Game Over, Collateral Damage, Wild Card and Furious 7.
Podcast: Download (Duration: 1:37:43 — 89.5MB)
Subscribe: Apple Podcasts | Spotify | Stitcher | RSS
I'm like the J. Jonah Jameson of Everything Action, writing and editing and constantly demanding pictures of Spider-Man.
abc
action madness
arrested development
atari: game over
better call saul
Birdman
black panther
channing tatum
chris
collateral damage
Danny Trejo
django
episode
ernie hudson
Everything Actioncast
furious 7
garret hedlund
ghostbusters
gotham
house of cards
lord and miller
machete kills again...in space
mad men
netflix
olivia wilde
podcast
spartacus
statham
survivor
suspiria
t'chaka
the flash
the muppet show
tron 3
whiplash
wild card
zach