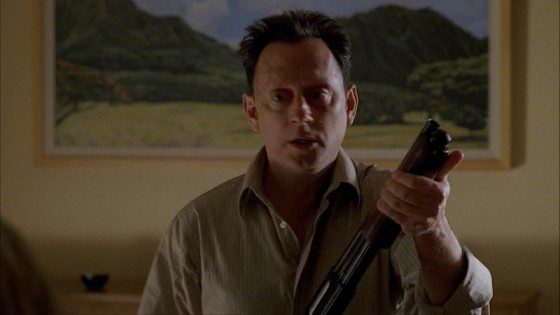 World War Z 2 coming in 2017: The sequel to the Brad Pitt led zombie movie will arrive on June 9, 2017, head to head with Fantastic Four 2 at Fox.  Pitt is returning to star and Juan Antonio Bayona is directing.
Now You See Me 3 coming: Now You See Me 2 is hitting next year but Lionsgate is so confident it will be a hit that they are already planning on making the magical heist series a trilogy.  The first movie made $117 million in it's run and $234 million worldwide.
Justin Lin working on Bruce Lee inspired series for Cinemax: The Fast and Furious director is working on a show called Warrior, based on a concept that Bruce Lee was developing before he died.  Cinemax has picked up the show and it's "a visceral crime drama that traces the path of a gifted but morally corrupt fighter thrown into crisis after a lifelong quest for vengeance is undermined".
Kurt Sutter's new show gets first season order from FX: The Sons of Anarchy showrunner has developed a historical drama called The Bastard Executioner, that is set in 14th century England where a knight, who was broken by battle and refused to pick up a weapon again, is forced to become an executioner. The show arrives this fall on FX
Bill Murray getting a Netflix Christmas special: "A Very Murray Christmas" will arrive in December on Netflix, where Murray will play a version of himself who has a TV show that gets snowed in and he fears no one will show up.  George Clooney, Amy Poehler, Michael Cera, Maya Rudolph, Chris Rock, Jason Schwartzman, Jenny Lewis, Phoenix, Rashida Jones and Miley Cyrus will guest star and it's directed by Sofia Coppola.
Magnificent Seven remake gets Peter Sarsgaard: Sarsgaard will play the main villain of Antoine Fuqua's remake, going up against Denzel Washington, Chris Pratt, Ethan Hawke and Vincent D'Onofrio.  Jason Momoa dropped out earlier this week; he was going to be playing the secondary villain.
The Crow gets it's villain: Up against Jack Huston's Eric Draven will be Andrea Riseborough, who will play mob boss Top Dollar in the upcoming remake.  Riseborough co-starred with Tom Cruise in Oblivion and most recently was seen in Birdman as one of the co-stars of Michael Keaton's play.
Neuromancer movie gets funding but loses director: The long gestating Neuromancer movie, based on William Gibson's classic cyberpunk novel, has gotten funding, as the Chinese C2M Media Group has agreed to co-finance and co-produce the movie.  Director Vincenzo Natali however, who has been working on developing the movie for five years, has dropped out.
Empire of the Dead TV show coming: The Walking Dead might be getting some competition from the father of the zombie genre as George Romero's comic series, Empire of the Dead, is being developed for television.  The comic, published by Marvel, is set in post-apocalyptic New York City which has been quarantined for years due to a zombie plague but the zombies and humans both face a new threat when it's discovered there's also vampires in this world.
Greg Grunberg returning for Heroes Reborn:  Grunberg will reprise his role as Matt Parkman, a police officer who gained the ability to hear, and eventually control, the thoughts of people.
Transformers sets up all-star writing team: Paramount announced future Transformers movies would be interconnected and, to set that world up, they've made deals with some huge names including Walking Dead creator Robert Kirkman, X-Men writer Zak Penn, Jeff Pinkner of Lost and Art Marcum & Matt Holloway, who wrote the first Iron Man.
Chris Pratt hints that Peter Quill will appear in non-Guardians MCU movies: During an interview with GQ, Pratt mentioned he's in for at least 2 more Guardians movies "plus another couple", which many have taken to believe means he'll be in other upcoming MCU movies.  The entire Guardians team will most likely be teaming up with The Avengers for the two part Infinity Wars mega-event.
The Strain returning to FX in July: FX's crazy vampire series is returning on July 12th at 1o PM on FX.  The first season of The Strain was the most watched new scripted series across pay and basic cable, drawing in 2.4 million viewers in the 18-49 demographic.
Ed Zwick in talks to direct Jack Reacher 2: Zwick may be reteaming with his Last Samurai star for the sequel to Jack Reacher.  The new movie is apparently going to be based on Reacher novel, Never Go Back, where Jack returns to his old military base in Virginia and gets caught up in figuring out why the woman he was going to meet for dinner was arrested and he's being accused of beating a man and fathering a child he never knew about.
Toho sues movie Colossal: Gaining it's star and officially being announced last week, Nacho Vigolando's kaiju movie, Colossal, is being sued by Toho because the movie is using Godzilla's name and likeness to sell the movie.  The movie follows Anne Hathaway, who discovers she has a psychic connection to a very Godzilla like monster, who is destroying Tokyo.
Two new Nicolas Cage movies announced: Cage is starring in both Exit 147, which sounds like a Crashesque movie from Leaving Las Vegas director, Mike Higgis.  Cage is playing a "cop with a warped sense of justice".  Cage is also starring in a movie called Dog Eat Dog, directed by Paul Schrader, where Cage is part of a trio of kidnappers whose scheme spirals out of control.
First look at Warcraft character, Orgrim Doomhammer, played by Robert Kazisnky: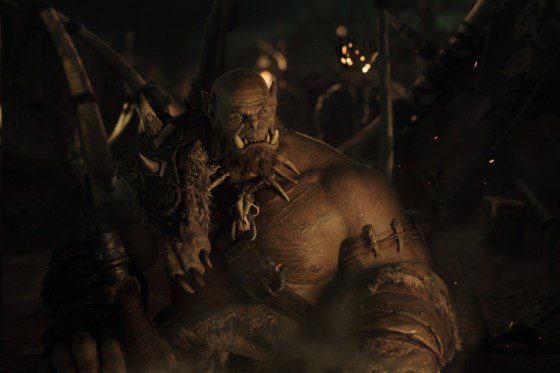 The Rock is back for Furious 8: The Rock confirmed during a press junket for San Andreas that Hobbs will be back for the upcoming eighth Fast & Furious movie and there's also apparently talks about doing a Hobbs solo movie as well.
Ratchet & Clank voice cast filled out: The original voice cast of the games are voicing the main characters but supporting them is an all-star cast including Stallone, Paul Giamatti, Rosario Dawson, John Goodman and Bella Thorne.  The movie is coming in April of next year.
I'm like the J. Jonah Jameson of Everything Action, writing and editing and constantly demanding pictures of Spider-Man.
a very murray christmas
andrea riseborough
bill murray
chris pratt
colossal
dog eat dog
dwayne johnson
ed zwick
empire of the dead
exit 147
F/X
furious 8
greg grunberg
heroes reborn
hobbs
jack reacher 2
kurt sutter
magnificent seven
matt parkman
neuromancer
news shotgun
nicolas cage
now you see me 3
orgrim doomhammer
paul giamatti
peter quill
peter sarsgaard
ratchet & clank
robert kirkman
sofia coppola
stlallone
the bastard executioner
the crow
the rock
the strain
toho
top dollar
transformers
vincenzo natali
warcraft
world war z
zak penn