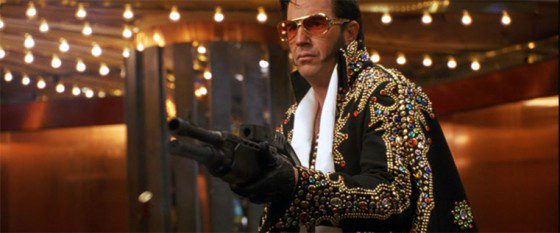 Michael Bay directing time travel movie "Time Salvager": Bay has signed on to direct the adaptation of the upcoming sci-fi novel Time Salvager, which is due out in July.  The book follows a man who is a "Chronman", who travels back in time to steal resources for use in the future but near the end of his career, he rescues a woman from the past and comes back to find they are both now fugitives.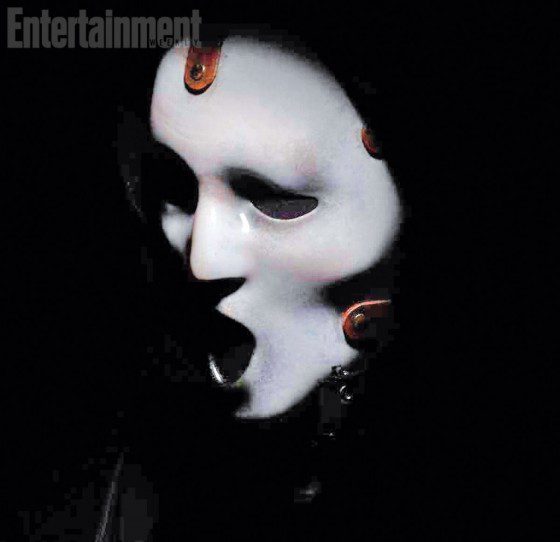 James Wan directing Aquaman and Robotech movies: The Furious 7, Saw and Conjuring director is now signed on to direct the solo Aquaman movie starring Jason Momoa for Warner Bros and an adaptation of Robotech for Sony.
Joel McHale guest starring on The X-Files: The Soup host and Community star is going to be guest starring on the upcoming X-Files return series, playing a Bill O'Reillyesque conservative Internet show host.
Disney creating live action movie of "Night on Bald Mountain" segment from Fantasia: Along with rebooting almost all their animated movies into live action, Disney is going to expand the Night on Bald Mountain segment from Fantasia into a live action movie.  That segment is best remembered as introducing one of the most frightening Disney creation of all time, the demon Chernabog, who summons evil forces to Bald Mountain but is driven off by the dawn light.
Tangled series coming to Disney Channel in 2017: Disney is surprisingly going back to their first CG princess movie instead of the juggernaut that is Frozen for a new animated series in 2017 based on Tangled.  The show will continue the story of Rapunzel and Flynn Rider, with Mandy Moore and Zachary Levi back to voice the characters and Alan Menken and Glenn Slater will return to create new songs for the show.
Showtime streaming service launching in July: Competing with HBO Now, Showtime is launching a streaming service, simply called Showtime, in July on Apple products.  The service will be $10.99 a month and will feature streaming movies and shows along with access to the live Showtime feeds.
Will Ferrell and Kristen Wiig starring in Lifetime movie: The comedic duo will star in what's supposed to be an insanely campy version of the typical Lifetime movie, A Deadly Adoption.  Wiig and Ferrell are a wealthy couple who invite a young, pregnant woman into their home in the hopes of being able to adopt her baby.  The movie is set to air on June 20th on Lifetime.
Prison Break may return as limited Fox series: Along with X-Files, Fox may also be thinking about bringing back Prison Break for a limited series.  Wentworth Miller and Dominic Purcell would most likely return to star but they are also very heavily involved in the CW DCverse right now as Captain Cold and Heatwave, respectively, on Flash and the upcoming Legends of Tomorrow.
Mega Man getting a new animated series: For his 30th anniversary in 2017, the blue bomber is getting a new animated series from Man of Action Entertainment, who have worked on Ben 10, Generator Rex, Ultimate Spider-Man and Avengers: Earth's Mightiest Heroes.  There's no word on what network it would air on.
Black Angel short getting turned into a full movie: Debuting with The Empire Strikes Back in theaters in 1980, the fantasy short Black Angel was lost until recently and is now available to watch on youtube and other online sites.  Now that the short has been rediscovered, it's going to be turned into a full movie by director Roger Christian, who directed the original short.  Rutger Hauer and John Rhys-Davies will star and the movie has an IndieGoGo page to try and raise $100,000 for production costs.
The Dark Tower has a director: Nikolaj Arcel, who co-wrote The Girl with the Dragon Tattoo, will direct the adaptation of Stephen King's fantasy series.  Ron Howard is producing the adaptation along with King and the plan is to have a TV series that interlocks with the movies, in the vein of Agents of SHIELD with the MCU.
New Episodes of Arrested Development coming in 2016: Producer Brian Grazer said that the plan is to start shooting in January of next year and have everything ready for the spring.  Supposedly season 5 will be 17 episodes on Netflix, two more than season 4.
Sony will have to rebid for James Bond rights after Spectre: The Bond rights will apparently be up for grabs after Spectre is released this fall.  Sony will have to compete for a new distribution deal with any other interested studios, which should be basically all of them but Warner Bros. seemed especially interested in trying to get the rights.
Fox may be making a 24 spin-off with a younger male protagonist: Fox is apparently going forward with a 24 spin-off show that would only feature Jack Bauer in a guest role and focus instead on a younger agent, who is paired with an older and more experienced female agent.  This spin-off would be a limited series similar to Live Another Day last year.
The Rock in talks to star in a Big Trouble in Little China remake: The Rock is apparently in talks to star as Jack Burton in a remake of the one of the biggest cult classics of all time, Big Trouble in Little China.  Kurt Russell originally played the character in the movie directed by John Carpenter.
The Green Inferno will actually be released this fall: Eli Roth's cannibal horror movie The Green Inferno was seemingly delayed indefinitely when the distribution company behind it went bankrupt but now it will actually come out this September,  Roth also has Knock Knock starring Keanu Reeves coming out this fall as well.
Layer Cake sequel coming: On the Spy press tour, Jason Statham confirmed that the sequel to Layer Cake, Viva La Madness, will start shooting next year.  Statham is taking over for Daniel Craig as the unnamed main character but there's no word if Matthew Vaughn will return to direct.
Wizarding World of Harry Potter coming to Hollywood: West Coast Universal fans will finally be able to experience the Wizarding World of Harry Potter, as it was announced that Universal Studios Hollywood is getting their own Harry Potter section.  It sounds similar to the Islands of Adventure section at Universal Orlando that features Hogwarts Castle and Diagon Alley and it's shops.  Orlando also has a London Harry Potter section but it doesn't seem like Hollywood will get an equivalent to that yet.
I'm like the J. Jonah Jameson of Everything Action, writing and editing and constantly demanding pictures of Spider-Man.
24
a deadly adoption
aquaman
arrested development
black angel
james bond viva la madness
james wan
jason statham
joel mchale
kristen wiig
layer cake
mega man
news shotgun
Prison Break
robotech
showtime
sony
tangled
the dark tower
the x-files
will ferrell