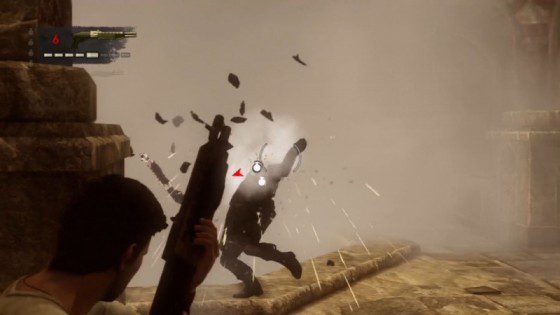 Training Day TV show being shopped to networks: The Denzel Washington/Ethan Hawke classic is being turned into a TV show by director Antoine Fuqua and WB.  A script is being written by an actual LAPD detective and it may be a continuation of the movie or it may just have a similar premise.
FX announces a bunch of fall premieres: Fargo Season 2 is premiering on October 12th, American Horror Story: Hotel is on Oct. 7th, The Bastard Executioner starts on Sep. 15th.  They also renewed The Strain for a third season and Archer will be moving to FXX for it's next season, joining a new show from Adam Reed, Cassius and Clay, about a pair of female bandits in the post-apocalyptic American south, which will star the voices of Kaitlin Olson and Lake Bell.
Rebecca Ferguson on list for female lead of Gambit: After kicking ass in Rogue Nation, Rebecca Ferguson is apparently on the testing shortlist for the role of Bella Donna Boudreaux in Gambit. Boudreaux is the daughter of the head of the assassin's guild and a childhood friend of Gambit.  Upcoming Bond girl Lea Seydoux and Mad Max's Abby Lee are also going to be testing soon.
Kong: Skull Island may get new leads: The King Kong reboot lost some major actors when Michael Keaton and JK Simmons left but now Samuel L. Jackson may be in talks for the Simmons character and John C. Reilly may be coming in for the Keaton role.  Tom Wilkinson is also in talks for a different, third role.  Brie Larson and Tom Hiddleston are starring.
Ready Player One arriving in 2017: Spielberg's adaptation of Ernie Cline's nerdtastic novel will arrive in December 2017.  No word on casting yet or how they are going to wrangle the multitude of licenses required for the movie.
Fox negotiating with Marvel for an X-Men TV show: Fox is currently negotiating with Marvel for the rights to do a live action X-Men TV show.  Fox has the movie rights but not currently the TV rights to X-Men. If they get the rights, the show would be in it's own universe and not cross over with Agents of SHIELD or Agent Carter.
Bill Hader is the new captain for the beginning of season 3 of Brooklyn Nine-Nine: The Nine-Nine was rocked at the end of last season when Captain Holt (Andre Braugher) was banished by his nemesis to the NYPD's public relations department and now Bill Hader will take over the Nine-Nine as the new captain for at least the first episode of the upcoming third season.
The Battle of Five Armies Extended Cut might be R rated: The Hobbit Extended Editions are coming to theaters in the fall and apparently The Battle of Five Armies cut is violent enough for it to get it an R rating.
Prison Break coming back to Fox: Following on the heels of X-Files, Prison Break will return for a limited series continuation.  The new season will be a 10 episode sequel that picks up several years after the end of the original series and Wentworth Miller and Dominic Purcell, currently leading the Rogues on Flash, will return as the Scofield brothers.
Kickstarter for new Thunderbirds episodes online: The son of the original Thunderbirds creator, Jamie Anderson, currently has a Kickstarter campaign to make three new episodes in the original style, puppets and all, based on episodes of the show that were never on TV but instead done as audio recordings on records. It's met it's goal but still has 45 days to go if you are interested.
Sony announces a number of release dates: A Jumanji reboot is coming in Christmas 2016, the Dark Tower adaptation arrives in January 2017 and Bad Boys III is coming in 2017 and Bad Boys IV is coming in 2019.
The Goldbergs doing Short Circuit and Risky Business episodes: Everyone's favorite 80's based sitcom is doing episodes based on Short Circuit and Risky Business next season.  Last season they had a Ferris Bueller inspired episode and the first episode had a Goonies based episode.
Chris Pine starring in western heist film Comancheria: Pine will star alongside Jeff Bridges and Ben Foster in a heist movie where brothers decide to rob banks when their family farm is on the brink of foreclosure.  It's "western-tinged" but it's not clear if it's actually a period movie or kind of like Justified style where it takes heavy inspiration from the genre.
Monty Python and the Holy Grail coming back to theaters: The comedy classic is returning to theaters in the UK on October 14th for it's 40th anniversary and new edition of the Blu Ray will be released at the same time as well.
Community most likely cancelled again: Based on comments from Joel McHale, the cast is too expensive now for Yahoo to be able to get them back for another season.  Personally, I'm fine with this because the last episode was the perfect, super-meta series finale.
Colin Farrell joins "Fantastic Beasts and Where to Find Them": Farrell will play a wizard named Graves who meets magizoologist, Newt Scamander (Eddie Redmayne), in New York City in the Harry Potter spin-off.
Frank Grillo returning for the Purge 3: Grillo will return as Leo Barnes for the third Purge movie, which was setup in Anarchy as possible a showdown between the resistance group led by Michael K Williams and the New Founding Fathers.
Game of Thrones gets major new cast members: Max Von Sydow will become the Three Eyed Raven, guiding Bran Stark to becoming the ultimate warg while Ian McShane will play a major, still unannounced role.
Ronda Rousey starring in her own biopic: Fresh off her latest UFC decimation, Rousey will star in a biopic based on her life and her rise to becoming arguably the greatest female MMA fighter of all time.
New Dungeons & Dragons movie announced: WB will try to bring D&D back to big screen as they are going to be making a movie based in the Forgotten Realms universe of the RPG game.
Pez movie in the works: Following on the heels of Lego, a movie based on the toy/candy dispenser Pez is in the works.  Envision Media Works is developing an animated movie based on the property.
Hawkman and Wally West cast in the CW DCverse: Falk Hentschel, from Transcendence and White House Down, will play Hawkman in Legends of Tomorrow and the lead in episodes to that mini-series of Flash and Arrow.  Keiynan Lonsdale will play Wally West in Season 2 of Flash and will be based on the New 52 version of the character and most likely from an alternate universe.
New Nightmare on Elm Street reboot in the works: After the 2010 reboot fizzled out, New Line is going to attempt to reboot Freddy Krueger yet again.  Orphan screenwriter David Leslie Johnson has been hired to write a script.  A new Freddy actor will most likely be cast as well.
I'm like the J. Jonah Jameson of Everything Action, writing and editing and constantly demanding pictures of Spider-Man.
bad boys 3
bad boys 4
bill hader
brooklyn nine-nine
chris pine
colin farrell
comancheria
community
dark tower
dungeons & dragons
fantastic beasts and where to find them
frank grillo
game of thrones
hawkman
heist movie
ian mcshane
jumanji
kickstarter
kong: skull island
max von sydow
monty python and holy grail
news shotgun
nightmare on elm street
pez
Prison Break
ready player one
ronda rousey
the battle of the five armies
the goldbergs
the purge 3
thunderbirds
training day
tv show
wally west
x-men