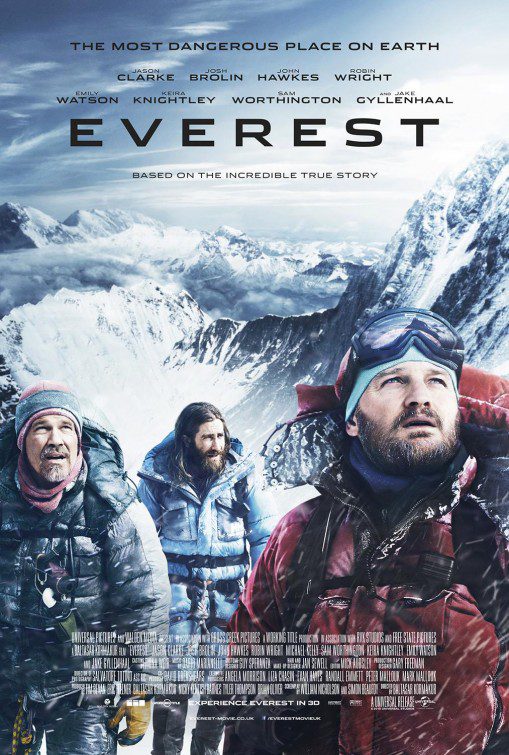 Everest
Starring: Jason Clarke, Jake Gyllenhaal, John Hawkes, Robin Wright, Josh Brolin, Keira Knightly
Directed by: Baltasar Kormakur
Plot: Set in 1996, a number of simultaneous expeditions up Mount Everest are trapped by a massive storm that resulted in the deaths of eight climbers.
Rotten Tomatoes Freshness: 73%
Critic Consensus: "Everest boasts all the dizzying cinematography a person could hope to get out a movie about mountain climbers, even if it's content to tread less challenging narrative terrain"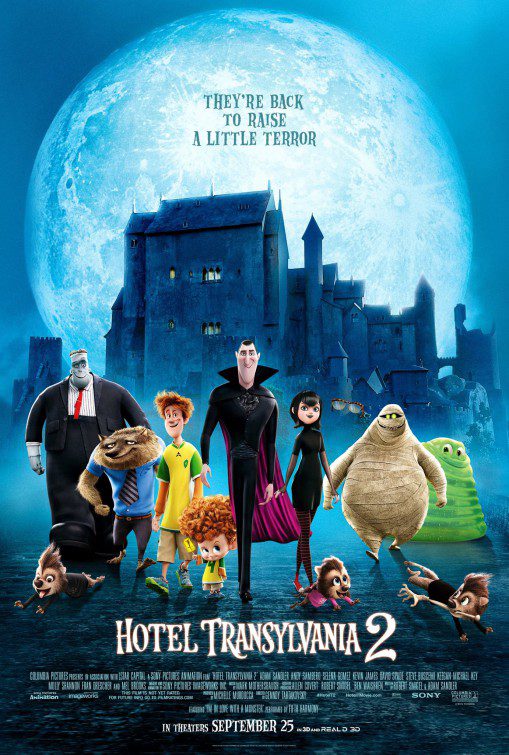 Hotel Transylvania 2
Starring: Adam Sandler, Selena Gomez, Mel Brooks, Kevin James, Steve Buscemi, Andy Samberg
Directed by: Genndy Tartakovsky
Plot: Dracula and his friends try to bring out the monster in his half human, half vampire grandson in order to keep Mavis from leaving the hotel.
RT Freshness: 41%
Critic Consensus: N/A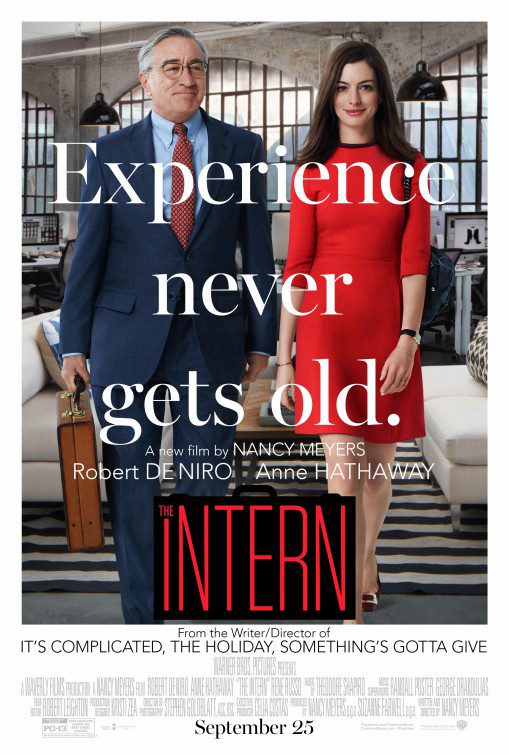 The Intern
Starring: Robert De Niro, Anne Hathaway, Rene Russo, Adam Devine, Andrew Ranells, Celia Weston
Directed by: Nancy Meyers
Plot: A retired successful business owner and widower lands an internship at a fashion website run by a young, career-driven woman
RT Freshness: 49%
Critic Consensus: "The Intern doesn't do enough with its timely premise, but benefits from the unorthodox chemistry of its talented leads"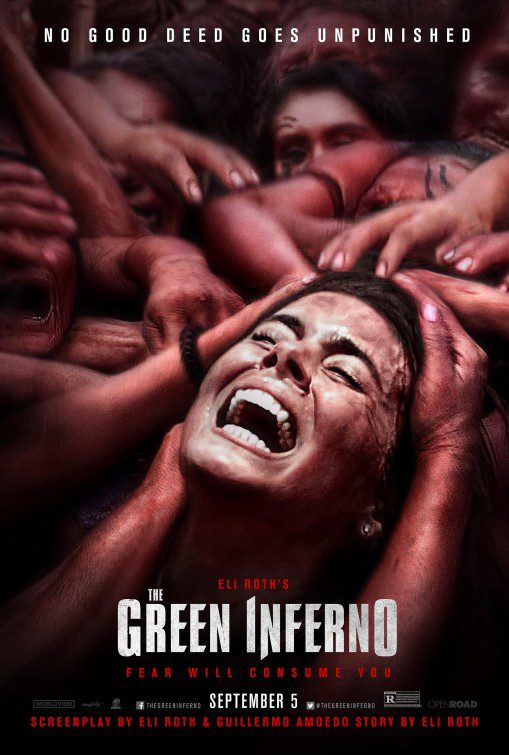 The Green Inferno
Starring: Lorenza Izzo, Ariel Levy, Kirby Bliss Blanton, Nicolas Martinez Zemorain, Sky Ferreira
Directed by: Eli Roth
Plot: A group of activists head to South America to try and save the rainforest but encounter a tribe of cannibals.
RT Freshness: 42%
Critic Consensus: "The Green Inferno may not win writer-director Eli Roth many new converts, but fans of his flair for gory spectacle should find it a suitably gruesome diversion"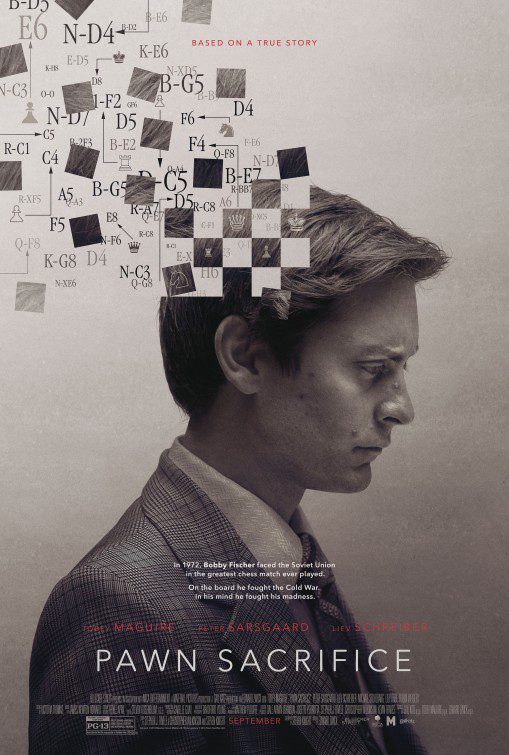 Pawn Sacrifice
Starring: Tobey Maguire, Peter Sarsgaard, Liev Schreiber, Michael Stuhlbarg, Lily Rabe
Directed by: Edward Zwick
Plot: Bobby Fischer heads to the Soviet Union in 1972 to face the Russian chess champion but the bigger battle is in his mind.
RT Freshness: 72%
Critic Consensus: "Anchored by a sensitive performance from Tobey Maguire, Pawn Sacrifice adds another solidly gripping drama to the list of films inspired by chess wiz Bobby Fischer"
I'm like the J. Jonah Jameson of Everything Action, writing and editing and constantly demanding pictures of Spider-Man.
adam sandler
Admit One
anne hathaway
ed zwick
eli roth
everest
hotel transylvania 2
jason clarke
josh brolin
mel brooks
nancy meyers
new in theaters
pawn sacrifice
robert de niro
the green inferno
the intern
tobey maguire