Everything Actioncast Ep 275 "Big Willie Style"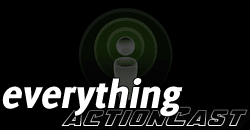 This week on the podcast, Zach, Chris and Joe talk about the possibility of a new A-Team, the new Bond song, trying to watch The X-Files, Will Smith blockbusters, more fall TV, Frankenhooker and much more.
News: X-Files revival trailer, new A-Team possibly coming to Fox, Jack Ryan coming to Amazon, new Men in Black trilogy in development at Sony without Will Smith, 12 new episodes of Black Mirror coming to Netflix, Prometheus 2 is now Alien: Paradise Lost, Maniac Cop remake has a director, Fast & Furious getting one final trilogy, Sam Smith unveils Spectre theme song.
Show and Tell: Joe watched Hot Tub Time Machine 2 and Frankenhooker, Chris watched more Gotham and Saving Silverman and Zach watched Cop Car, The Grinder, The Player, SuperMansion, the return of Fox's Sunday comedies and the premiere of Agents of SHIELD.
We want to hear your comments and feedback. Send them all to [email protected]. Also, be sure to subscribe, rate and review us in the iTunes music store (just do a search for Everything Action in the store) and follow us on twitter @evaction, Facebook (www.facebook.com/everything.action) and Tumblr (everythingaction.tumblr.com)
Podcast: Download (Duration: 1:25:16 — 78.1MB)
a-team
agents of shield
alien: paradise lost
amazon
black mirror
brooklyn 99
chris
cop car
episode
Everything Actioncast
fast & furious
frankenhooker
gotham
hot tub time machine 2
jack ryan
joe
last man on earth
maniac cop
men in black
netflix
podcast
sam smith
saving silverman
sony
spectre
supermansion
the grinder
the player
wesley snipes
will smith
x-files
zach