How The BBQ Films Blade Rave Won NYCC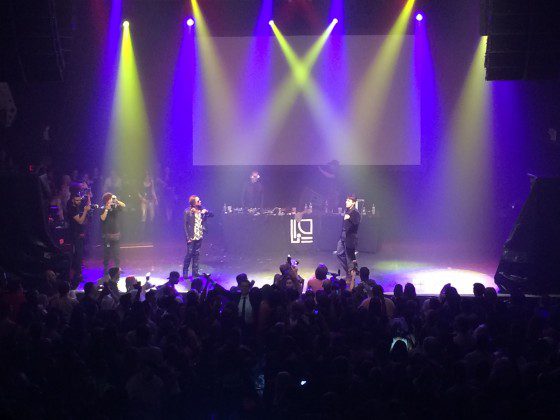 I can't stop thinking about it… It was weeks ago and I still can't get it out of my head.
On Friday October 9th, something crazy happened. That's when the beautiful, crazy, brilliant bastards at BBQ Films brought the 1998 film Blade to life.
No, really.
That's not a lame cliché. They brought the damn thing to life.
BBQ Films turned Manhattan's Terminal 5 into a legitimate, supremely awesome vampire bloodbath.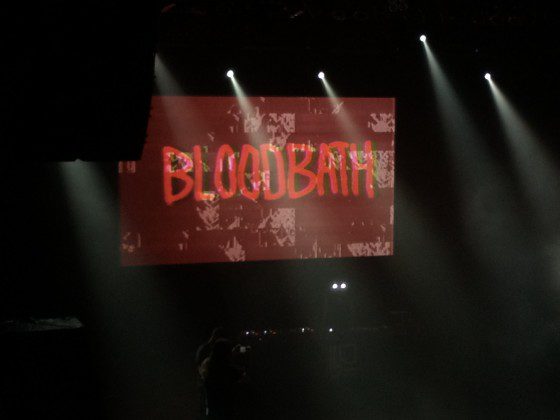 They didn't just screen the movie—even though they totally screened the movie. And they didn't just get the Crystal Method to play a live show… But they did that too.
These folks actually managed to immerse you in this movie to the point where you felt you were in it. From live performances and the perfect ambiance… To recreations of iconic scenes from the film and THE REAL BLADE stalking the undead from high above the dance floor.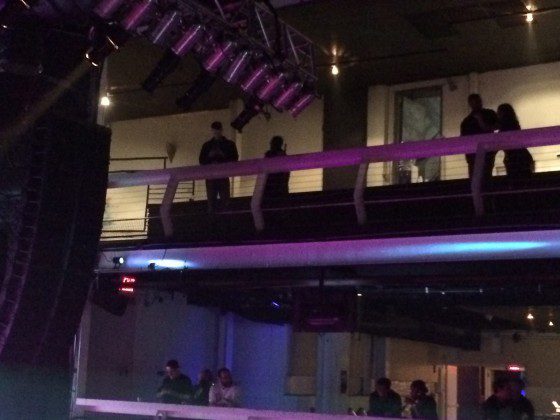 Throughout the night, there were drink specials, killer music, real vampire fangs being—made by Father Sebastiaan—for lucky fans… And of course, vampire groupies as far as the eye could see.
They packed all three levels and the roof of this place.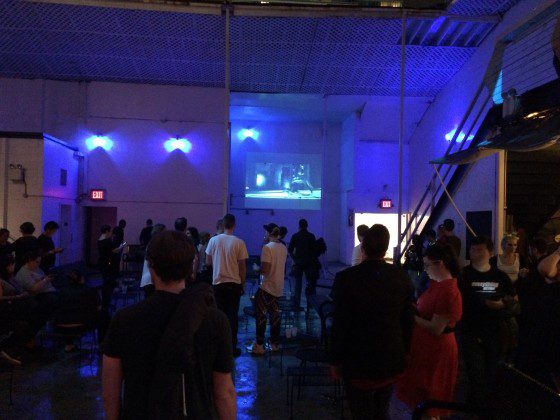 But enough blabbering on… Here's what you missed out on if you weren't there:
I want to give a big THANK YOU to Gabriel and his loyal crew at BBQ Films. And not because he treated the Everything Action crew like vampire royalty—but he did. I want to thank them because their passion is goddamn electric.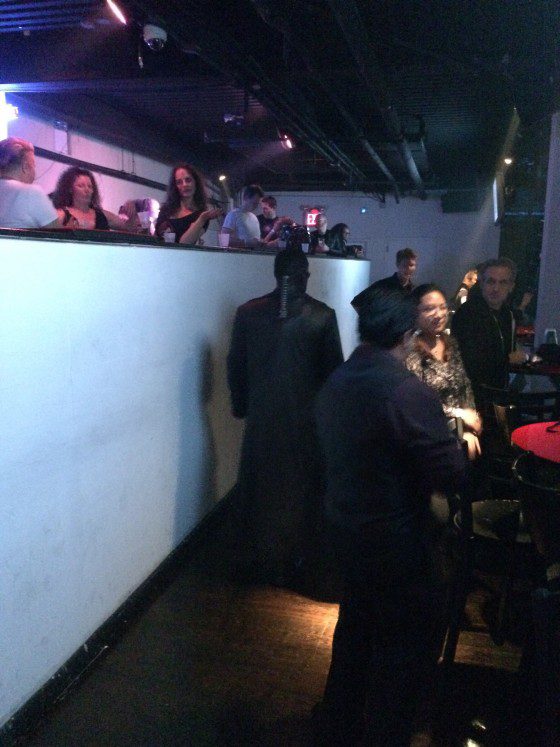 They didn't put on an event to make a few bucks… Though I would've paid double the asking price for tickets knowing the job they did. Hell, at the end of the day, they didn't even put on a live event. They created an experience.
Do you know anybody who can do that? I didn't either. But now I do.
BBQ Films found a way to suspend reality and create an incredible experience. Even by their own high standards, they outdid themselves. If you recall their Teenage Mutant Ninja Turtles Foot Clan Tryouts… Or their Back to the Future Enchantment Under the Sea Dance… Then you know what I'm talking about.
But this was different. It was even bigger and more immersive.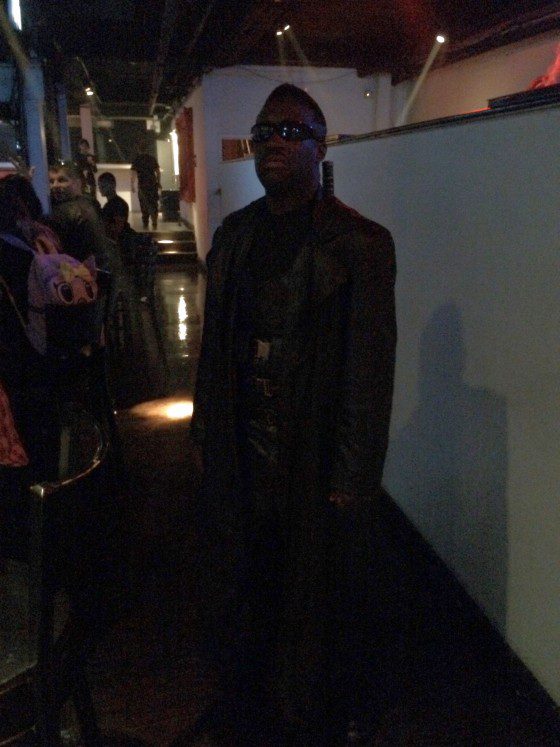 I'll say this… The world—my world, anyway—is a better place with BBQ Films in it.
Nothing makes me happier than to see people with such intense passion and good intentions get the attention—and achieve the success—they deserve.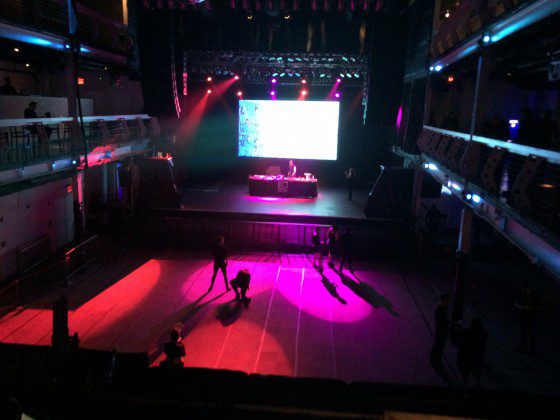 I hope that Reed Pop sees this too. I see no reason why BBQ Films can't become a staple of New York Comic Con—and why not, San Diego—for years to come. Frankly, I don't care what movie they decide to tackle.
I just know I want to be part of it.
(But I have some ideas if you feel like listening.)
If you were at NYCC and missed the Blade Rave, there's no gentle way to put it… You blew it. But that's ok. I'm a betting man. And I'm betting they'll be back—and bigger than ever—next year. And the year after that… And after that…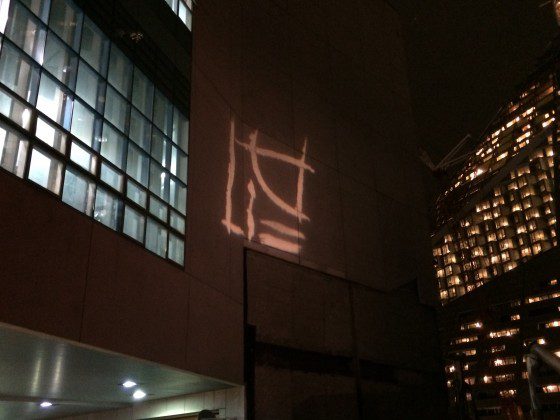 See where I'm going with this?
Here's the bottom line… If you're a fan of films, unique experiences, live entertainment…or want to see the pinnacle of creativity and "get it f'n done" American whoop-ass…you owe it to yourself to make it to BBQ Films' next production.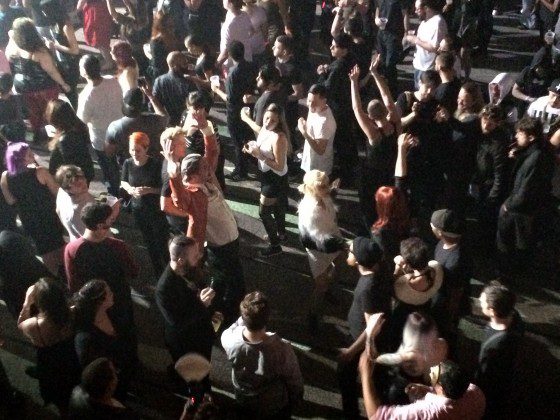 I don't care if it's Burlesque or Gigli (NOT my ideas, FYI)… Your ass needs to be there.
To Gabriel Rhoads—the Walt Disney of cult movie experiences—and the rest of the BBQ Films crew…
Thank you.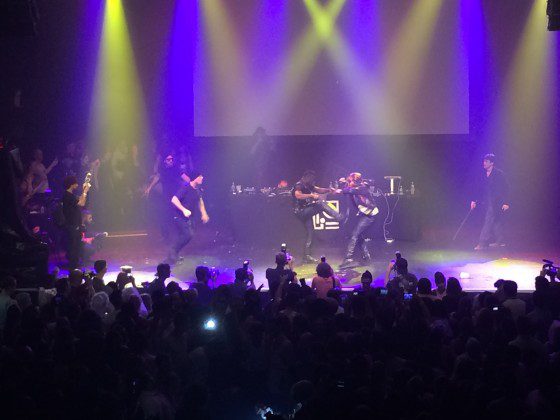 Whether you realize it or not, you've managed to take every nerds' "hey, wouldn't it be cool if…" idea and turn it into "holy crap, that was f'n awesome."
Were you at the BBQ Blade Rave? Leave us a comment and let us know what you thought. Better yet… Tell us which movie you want to see BBQ Films breathe life into next!
BBQ Blade Rave
BBQ Films
NYCC