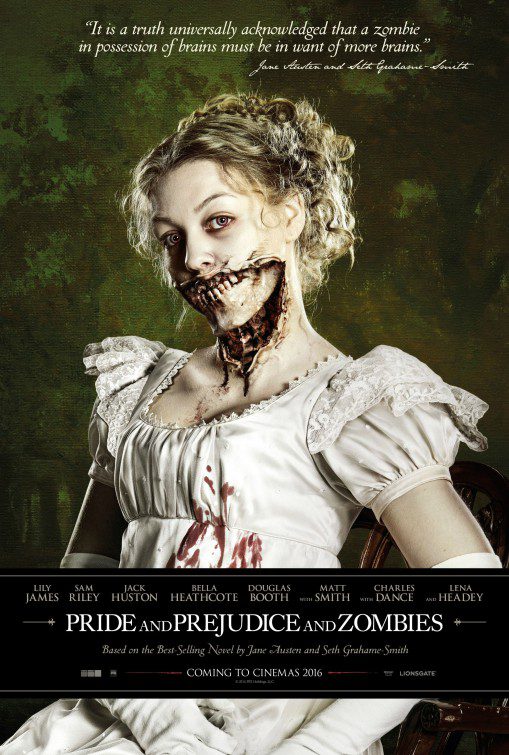 Pride and Predjudice and Zombies
Starring: Lily James, Sam Riley, Jack Huston, Bella Heathcote, Douglas Booth, Matt Smith, Lena Headey, Charles Dance
Directed by: Burr Steers
Plot: Jane Austen's classic tale of the tangled relationships between lovers from different social classes in 19th century England is faced with a new challenge — an army of undead zombies.
Rotten Tomatoes Freshness: 44%
Critic Consensus: "Pride and Prejudice and Zombies manages to wring a few fun moments out of its premise, but never delivers the thoroughly kooky mashup its title suggests"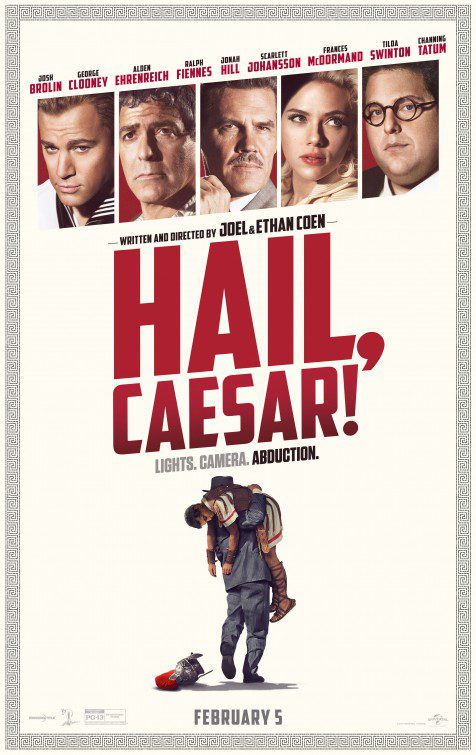 Hail, Caesar!
Starring: George Clooney, Josh Brolin, Tilda Swinton, Ralph Fiennes, Jonah Hill, Frances McDormand
Directed by: Joel and Ethan Coen
Plot: When the star of the latest motion picture epic goes missing, a 1950's studio "fixer" has to track him down.
RT Freshness: 78%
Critic Consensus: "Packed with period detail and perfectly cast, Hail, Caesar! finds the Coen brothers delivering an agreeably lightweight love letter to post-war Hollywood"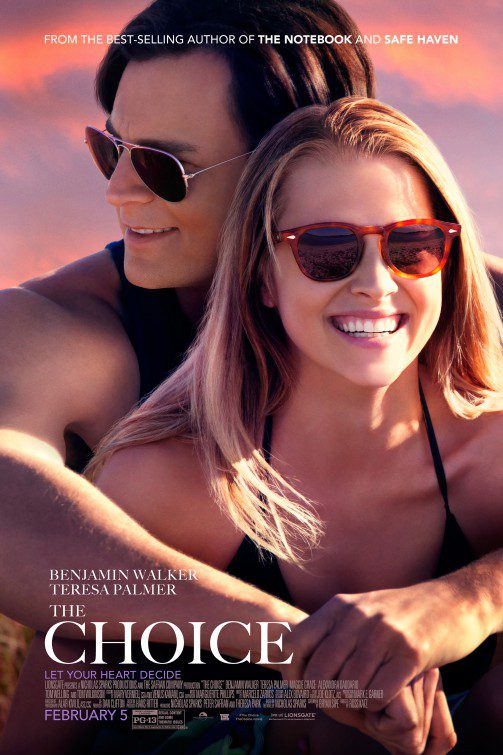 The Choice
Starring: Benjamin Walker, Teresa Palmer, Tom Welling, Alexandra Daddario, Maggie Grace, Tom Wilkinson
Directed by: Ross Katz
Plot: Despite being engaged, a medical student falls for her handsome new neighbor.
RT Freshness: 7%
Critic Consensus: N/A
Admit One
hail caesar!
jane austen
lily james
new in theaters
nicholas sparks
pride and predjudice and zombies
the choice
the coen brothers