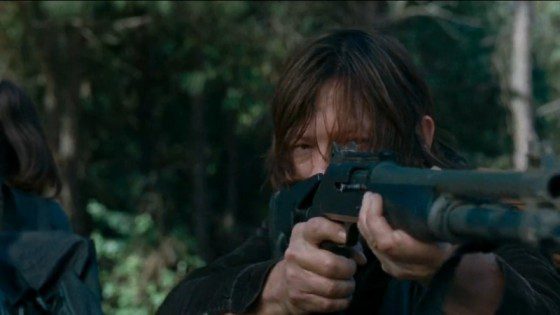 Boyd Holbrook playing villain in Wolverine 3: Hugh Jackman will be up against the Narcos star for his final go as Wolverine, with Holbrook playing an original character for the movie, not an established comics character.
New Judge Dredd vs Alien vs Predator comic coming: Dark Horse is pitting Mega City One's most bad ass judge against two of the deadliest species in the galaxy in a new crossover comic.  A mad scientist in Mega City One is trying to genetically engineer his own Aliens from a skull he finds and that draws both Dredd and the Predators.  John Layman of Chew will write the book and Chris Mooneyham will provide the art.
Pedro Pascal joins Kingsman 2: Production on Kingsman: The Golden Circle is gearing up and the movie just added Game of Thrones/Narcos actor Pedro Pascal, playing a character named Jack Daniels.
Grandfathered Netflix customers having their subscription price bumped ups: If you've been a Netflix customer since it was $7.99, you're subscription is going up $2 next month to the standard $9.99.  The $7.99 price was still in effect for anyone who was paying that originally, with new customers having had to pay the $9.99 right off the bat.
Edge of Tomorrow 2 gets new screenwriters and director: The critically acclaimed Tom Cruise sci-fi/action Edge of Tomorrow is getting a sequel with Doug Liman signed on to direct and screenwriting team Joe Shrapnel and Anna Waterhouse will be writing the first script.
Superhero shows coming to Freeform: The network formerly known as ABC Family is getting to superhero/comic book shows added to their lineup.  A remake of the British series Misfits, where a group of teens who are forced to do community service are struck by lightning and develop different, is coming along with their addition to the MCU, a series focused on Marvel's Cloak and Dagger.  Cloak and Dagger are runaways in NYC who meet and fall in love and their powers compliment each other, as Dagger can heal and make light daggers while Cloak can turn intangible and teleport and feeds off of light, as his powers are based in a dark dimension.
TV renewals: Lucifer, based very, very loosely on the Vertigo comic series, has gotten a second season from Fox while Grimm has gotten a sixth season over at NBC.
Death Note film coming to Netflix: Adam Wingard, director of You're Next and The Guest, has been developing a live action adaptation of the anime Death Note and now Netflix is negotiating to make it a Netflix Original Movie. Nat Wolf, of Paper Towns, is set to star as the main character, who finds a notebook that lets him kill anyone in the world just by writing their name in it.
Charlize Theron officially signed on for Furious 8: Theron will officially be the villain taking on Dom and the gang in NYC and beyond for the eighth Fast & Furious movie.  Her main henchman will be Game of Thrones wildling Kristofer Hivju.
Sherlock Season 4 has begun shooting: Doctor Strange literally just finished shooting but Benedict Cumberbatch is back in London to start shooting Sherlock Season 4.  Earlier this year we got the Victorian special but this is the proper 3 episode next season, which could air in late 2016 or early 2017.
Deadpool 2 officially has Ryan Reynolds back: Fox could not greenlight a sequel to Deadpool fast enough after it's record breaking box office but this week Ryan Reynolds officially signed back on to play Wade Wilson.  The sequel will feature Cable and Domino as supporting characters in Deadpool's latest adventure.
The Boys adaptation coming to Cinemax: With Preacher almost here on AMC, Seth Rogen and Evan Goldberg are apparently tackling another cult, hyper violent Garth Ennis comic, The Boys, this time for Cinemax.  The Boys follows a covert CIA team who monitor, and take down if necessary, superpowered individuals.
God of War 4 may be set in Norse mythology: Some leaked concept art seems to be from God of War 4 and seems like Kratos or a Kratosesque warrior taking on the Norse pantheon, as the Greek pantheon was pretty definitively taken down in the original trilogy.  Norse or Egyptian mythology seemed like the two logical places to go for the God of War series, as they both featured a roster of distinctive gods and strange realms and creatures.
RIP Erik Bauersfeld: The voice of Admiral Ackbar and Bib Fortuna in Star Wars has passed away at age 93.
The new Spider-Man title may have leaked: The BBC discovered that Sony registered a website called SpiderManHomecomingTheMovie.com, which makes it seem like the new solo Spider-Man may be called Spider-Man: Homecoming.  MCU boss Kevin Feige confirmed that MCU characters will be able to appear in Sony's movie thanks to the deal they worked out to bring Spidey into Civil War and beyond.
Game of Thrones getting an after show this season: After the Thrones will be available on HBO's digital services, with former Grantland writers Andy Greenwald and Chris Ryan hosting and Grantland founder Bill Simmons producing.  Simmons joined HBO after Grantland closed up and is planning a sports talk show on HBO later this year as well.
I'm like the J. Jonah Jameson of Everything Action, writing and editing and constantly demanding pictures of Spider-Man.
bill simmons
boyd holbrook
charlize theron
cinemax
cloak and dagger
deadpool 2
death note
edge of tomorrow 2
erik bauersfeld
freeform
furious 8
game of thrones
god of war 4
grimm
judge dredd vs alien vs predator
kingsman 2
lucifer
misfits
netflix
news shotgun
pedro pascal
ryan reynolds
sherlock
spider man
the boys
wolverine 3