PAX East 2016: Day 1 Recap
By Zach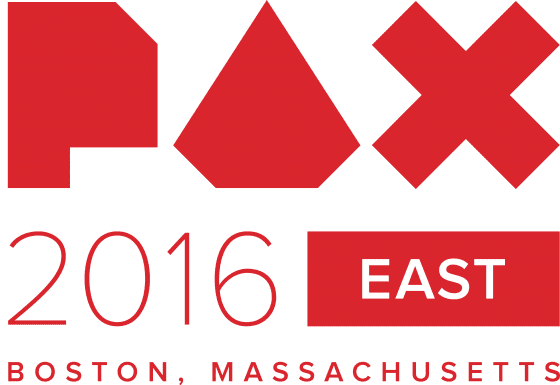 Everything Action made the pilgrimage to Boston again this year for the annual PAX East convention, the massive 3 day celebration of everything gaming and nerdy.  We got to check out a ton of awesome games that are coming to a PC and/or console now or in the near future and you can read on to find out what we saw on our first day at the con.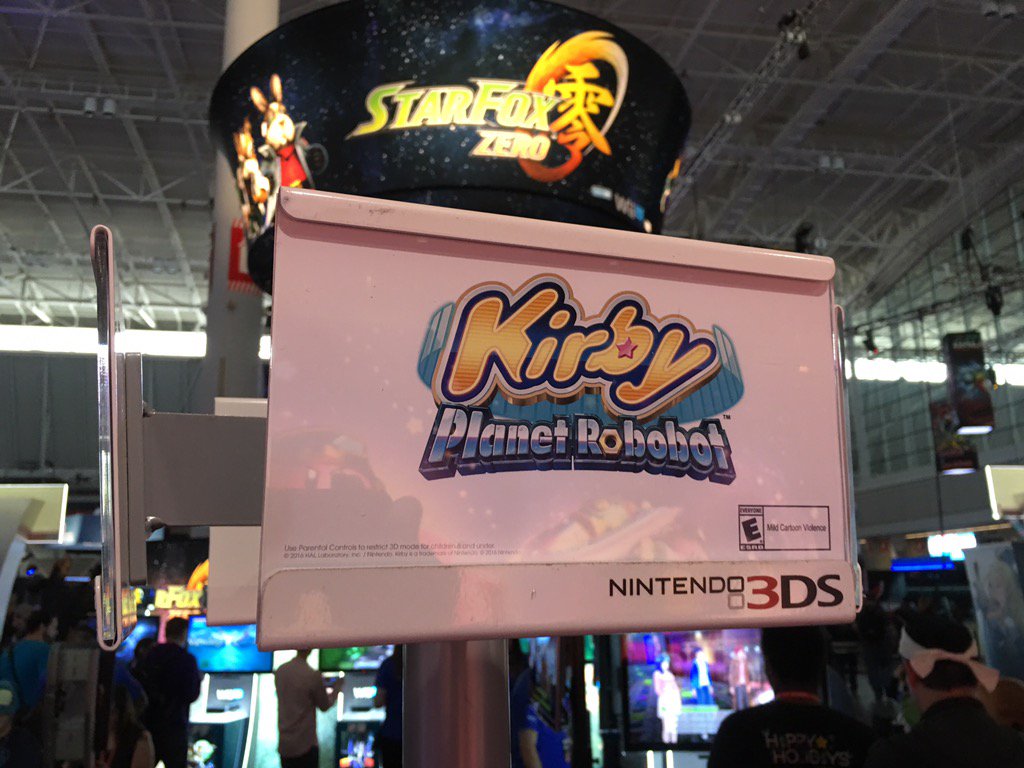 Kirby: Planet Robobot: Since we were able to get in before the general public on Friday, booths that would normally be impossible to get near, like Nintendo, were wide open and so we got to check out some of the games they had on display, including the new Kirby game.  Kirby: Planet Robobot is a 3DS game that find Kirby fighting off robotic invaders to Dreamland and has the classic Kirby style gameplay that you know and love.  You can copy and use enemy abilities but now you can also take over enemy mechs and apply the same abilities to those, which is as awesome as it is adorable.  The game is out on June 10th.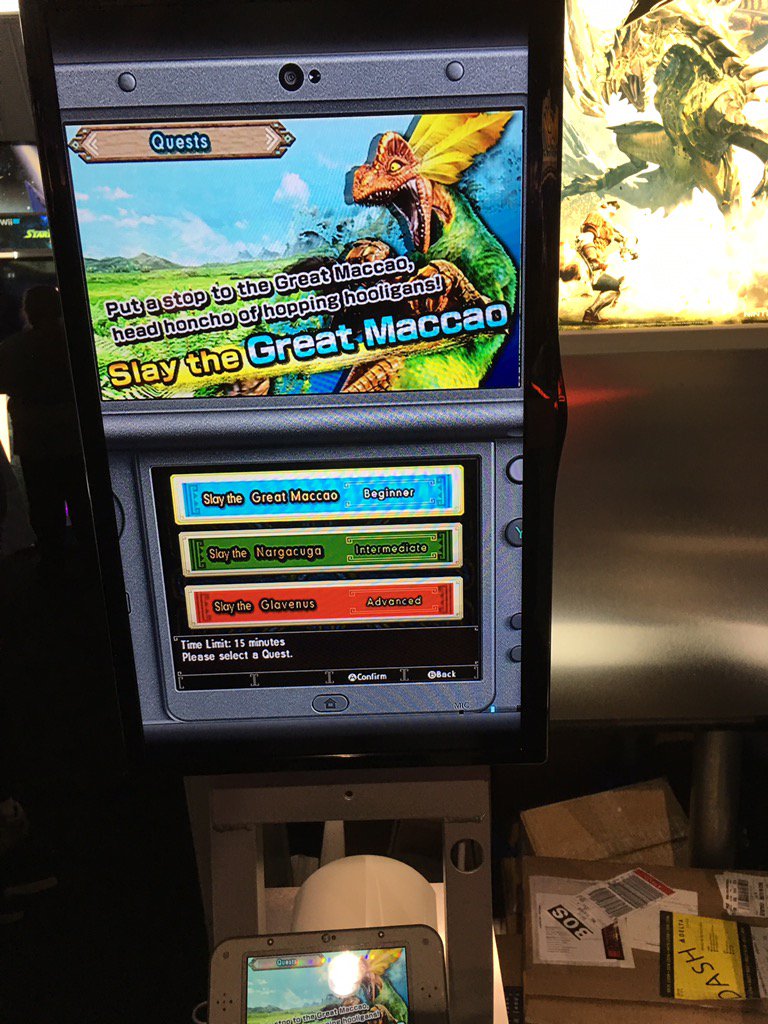 Monster Hunter Generations: Also at Nintendo, we played some Monster Hunter Generations, which is coming this Summer to the 3DS.  You can team up with three other players and take on the massive monsters the series is known for with a new "Style" system that lets you pick your personal playstyle in a more in depth way than ever before. Having never played any Monster Hunter game before, I can't really speak to how it compares to other games in the series but if you are looking for long, tough battles against giant monsters, this seems like a solid bet (we couldn't defeat the monster we were fighting during the 15 minute demo)
https://www.youtube.com/watch?v=o3f8VgQ_dqk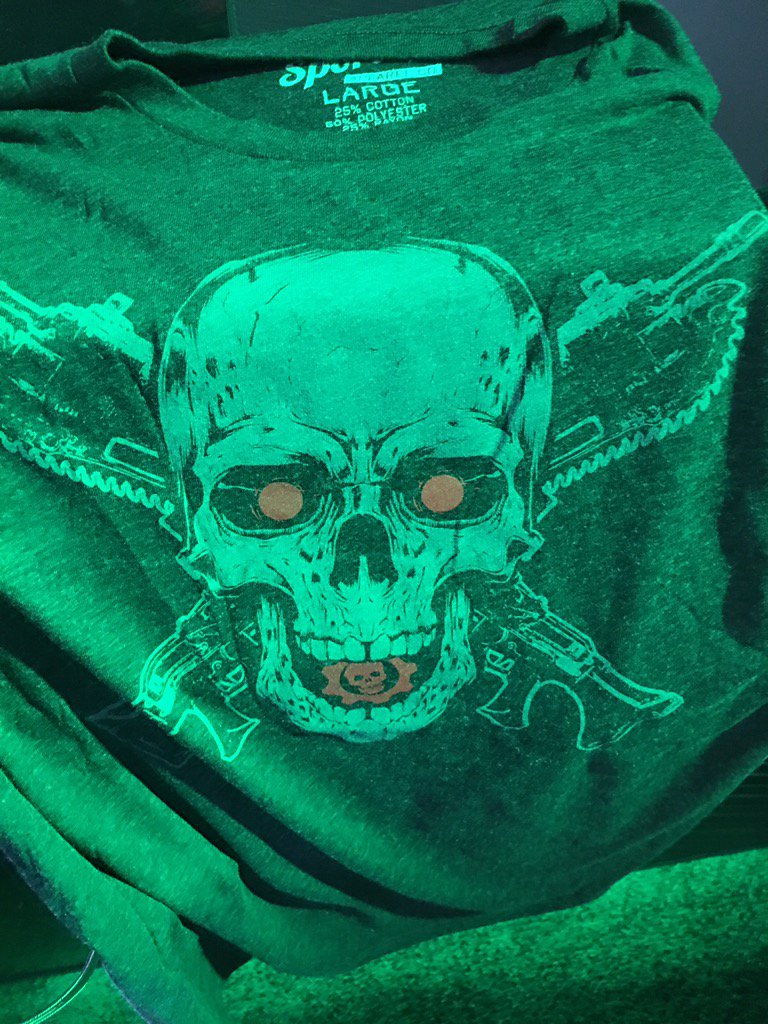 Gears of War 4: Microsoft and The Coalition are bringing a new entry into the Gears of War series. The main campaign takes 25 years after the events in GW3. The game stars J.D Fenix, son of Marcus and Anya, and focuses on new threats on the world of Sera. I got a chance to play the the multiplayer for a few rounds and it has the same tight controls and fast pace action mechanics. There were some intense moments scrambling for ammo and figuring out short cuts to flank the opponents and it was still satisfying to get close to lancer people into chunks.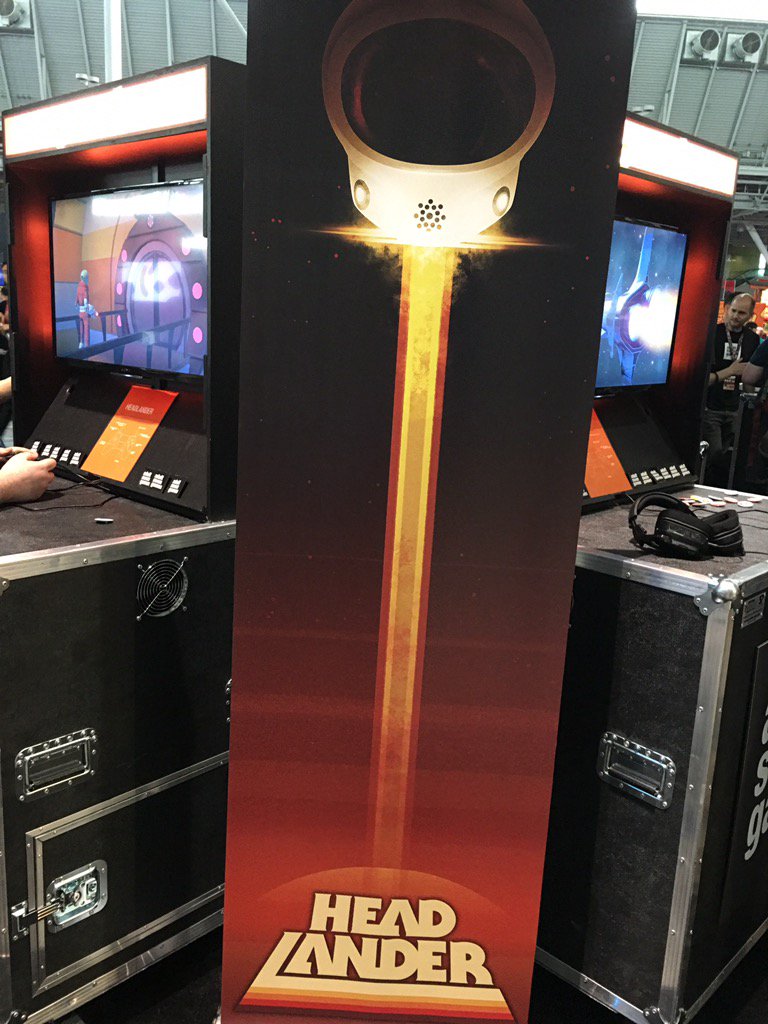 Headlander: Double Fine and Adult Swim Games are teaming up for Headlander, out this year on PC and console.  You play a disembodied head, the only living matter left on a destructing spaceship.  You are able to take over the robots on board and use their abilities to progress through the ship and beyond.  If you've played any previous Double Fine games, their quirky sense of humor is fully intact here, as you're guided by some sort of southern fried AI system and the game is filled with strange sexual innuendo and 70's aesthetics.  It's also an absolute blast to play, instantly understandable and fun and you'll quickly be dodging robot laser fire and attaching yourself to the next body to progress.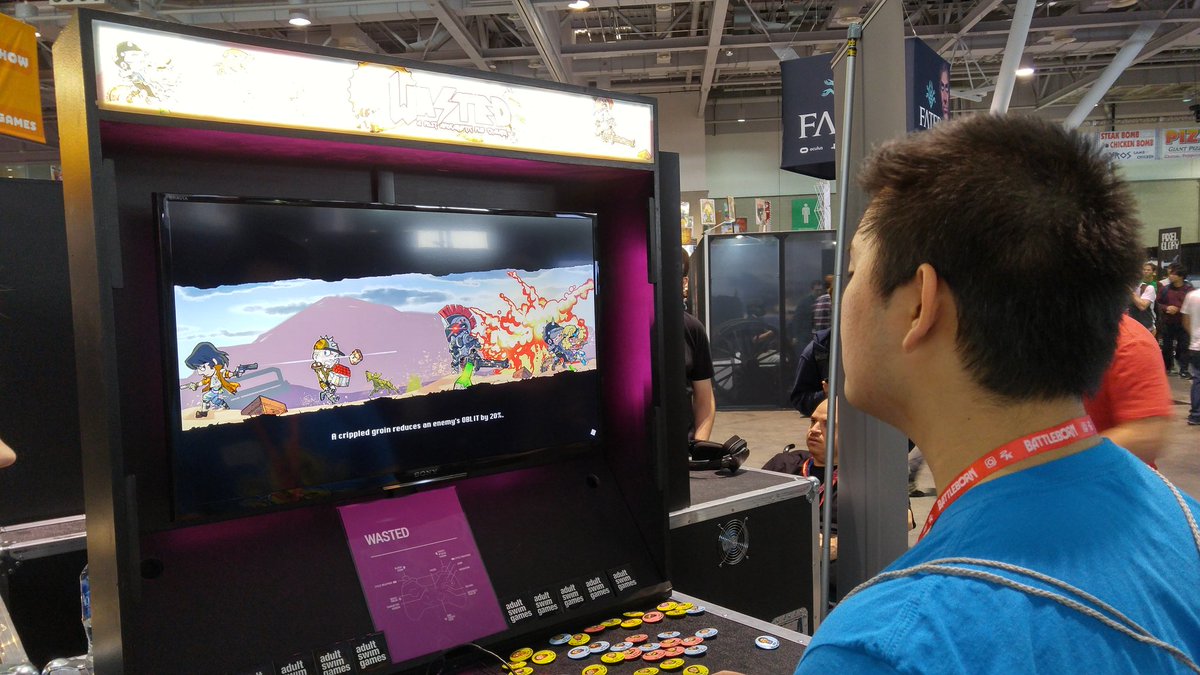 Wasted: A Post Apocalyptic Pub Crawler: Wasted is a game where you try and survive the post apocalyptic wasteland by clearing "coolers" and collecting loot and weapons while fighting off the deranged other survivors and surviving deadly traps.  It's art style kind hides how brutal it is and it's a rogue-like, meaning if you die, you lose everything and have to start again at the beginning of another randomly generated dungeon.  It's got a great sense of humor and the gameplay is fast and frantic.  It should be out sometime soon on PC.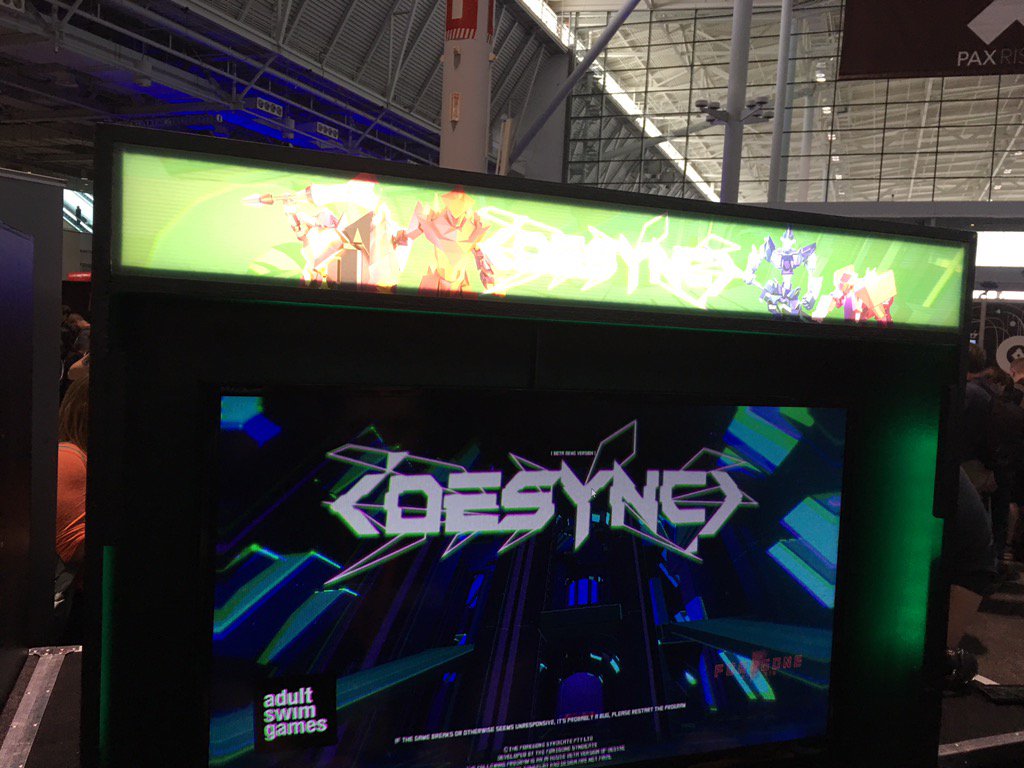 Desync: Speaking of brutal FPS rogue likes, Desync takes that idea into a Tronesque techno world full of awesome electronic music and relentless enemies.  You take on waves of enemies in different arenas and can use Bulletstormesque moves to build up your combos and scores and the controls allow to quickly evade and escape the enemies trying to murder you.  The aforementioned awesome electronic music is by Daniel Deluxe and it is as amazing as the gameplay.  It should be out sometime this Summer on PC.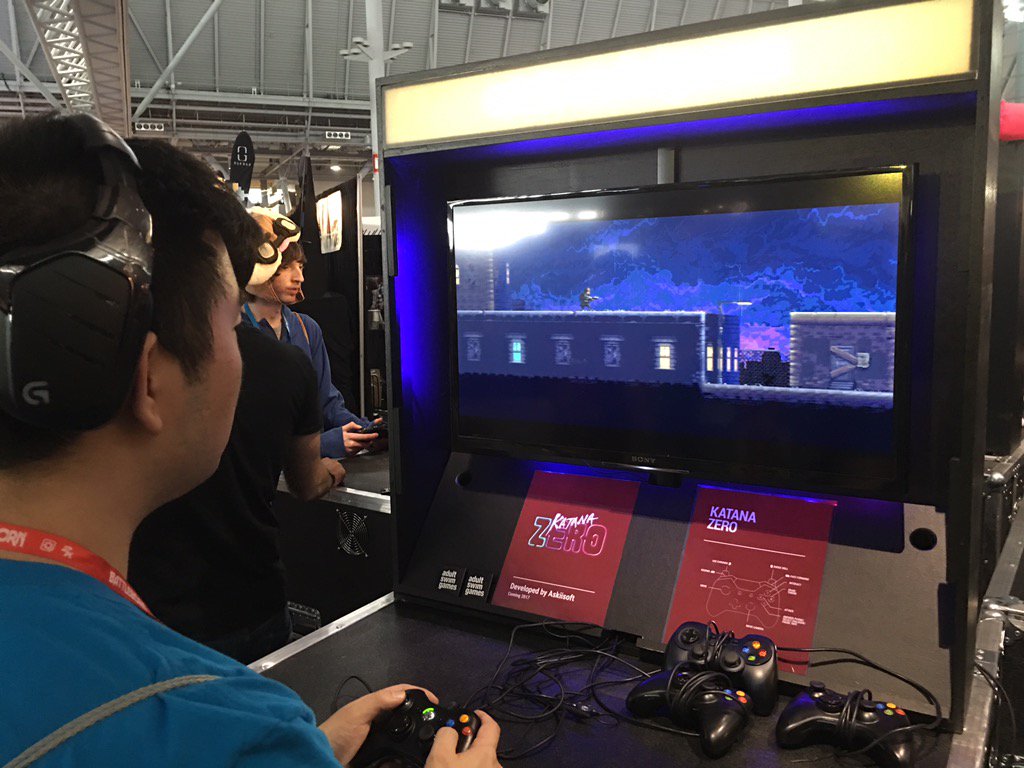 Katana Zero: Inspired by awesome action movies and games like Hotline Miami, this fast paced action platformer gives you the control over a lone samurai warrior completing various hit jobs around a corrupt city. This game features a time bending mechanics that comes from the use of a drug called "Chromo" that allows the player to view the future and alter actions before they happen. This game is in production and is expected to be released in 2017.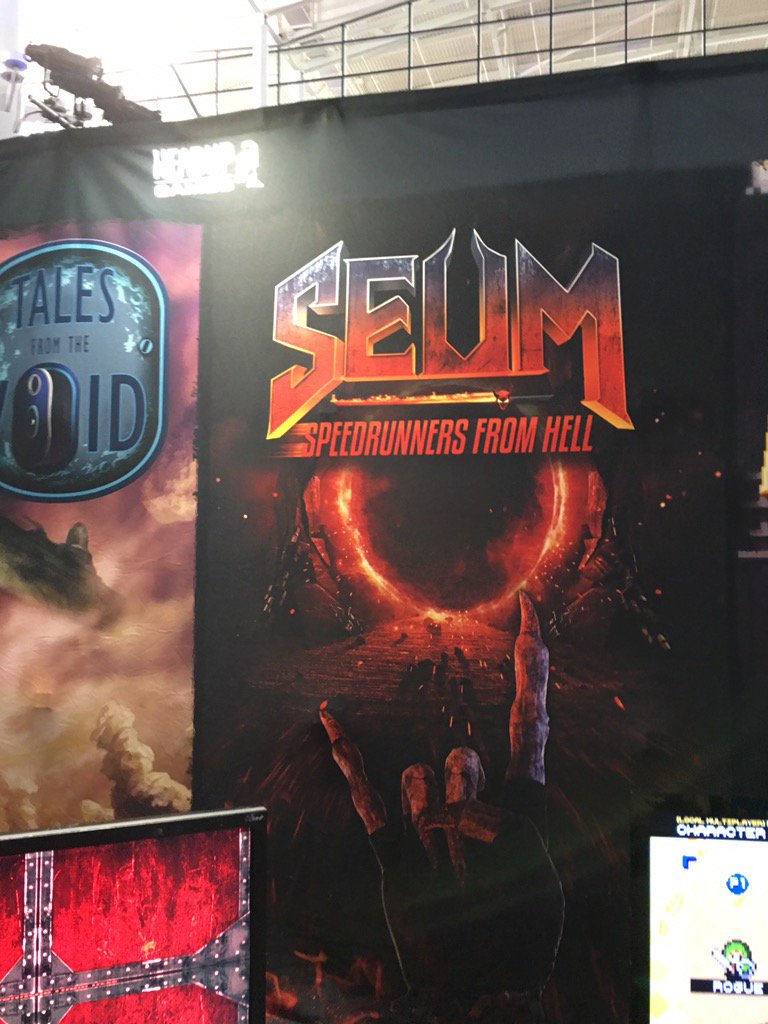 SEUM: The aesthetics of Doom/Quake and gameplay of Super Meat Boy seem like they wouldn't work but they do amazingly well with Heads Up Games SEUM (as in Coliseum).  You play a dude killed and banished to hell who tries to escape but it requires razor sharp reflexes and skills.  Most levels will not last more than 1 minute and you have to not only use your platforming skills but also master various abilities like time manipulation and teleportation to make it through each level.  It's one of those games where I can see saying, "I'm just going to try this one more time" and then proceed to try it 30 more times.  It should be out sometime this Summer on Steam, having been Greenlit there.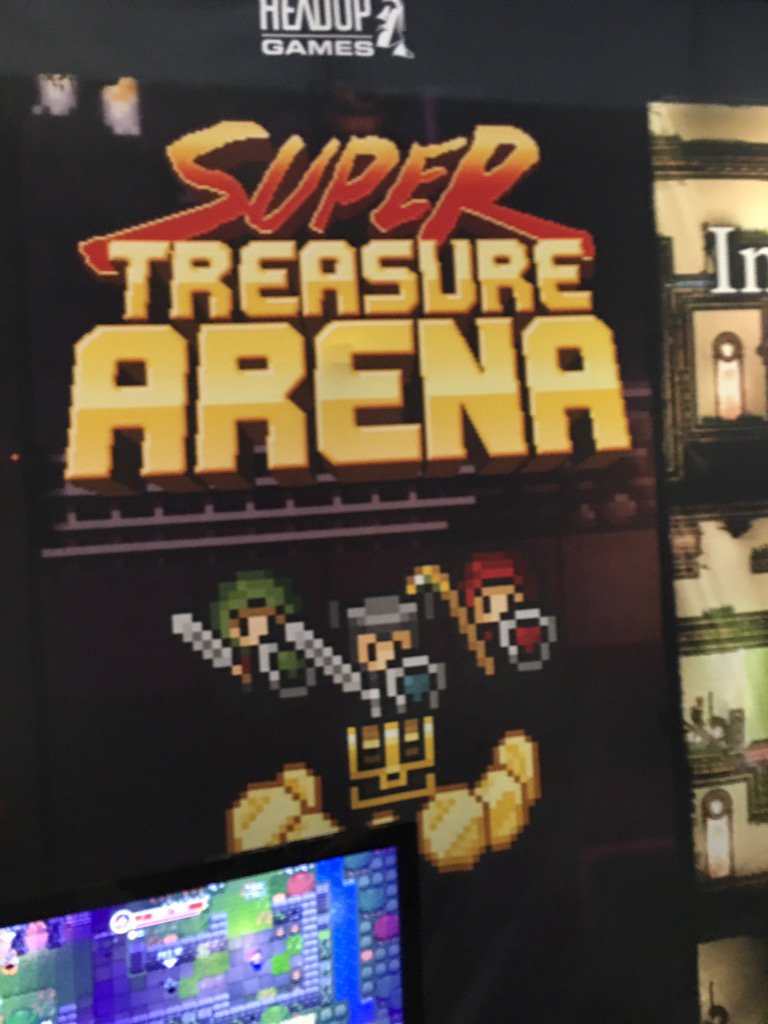 Super Treasure Arena: If you are looking for a good friendship ruining party game (and who isn't?) then you should definitely check out Super Treasure Arena when it arrives on PC and consoles.  The goal is to collect the most gold coins, which you get by cracking open chests and defeating enemies, but you also get them by taking out other players, hence the friendship ruining aspect.  It feels like a classic competitive game, like Bomberman, and definitely seems like one to keep an eye on if you have a group of friends you want to battle.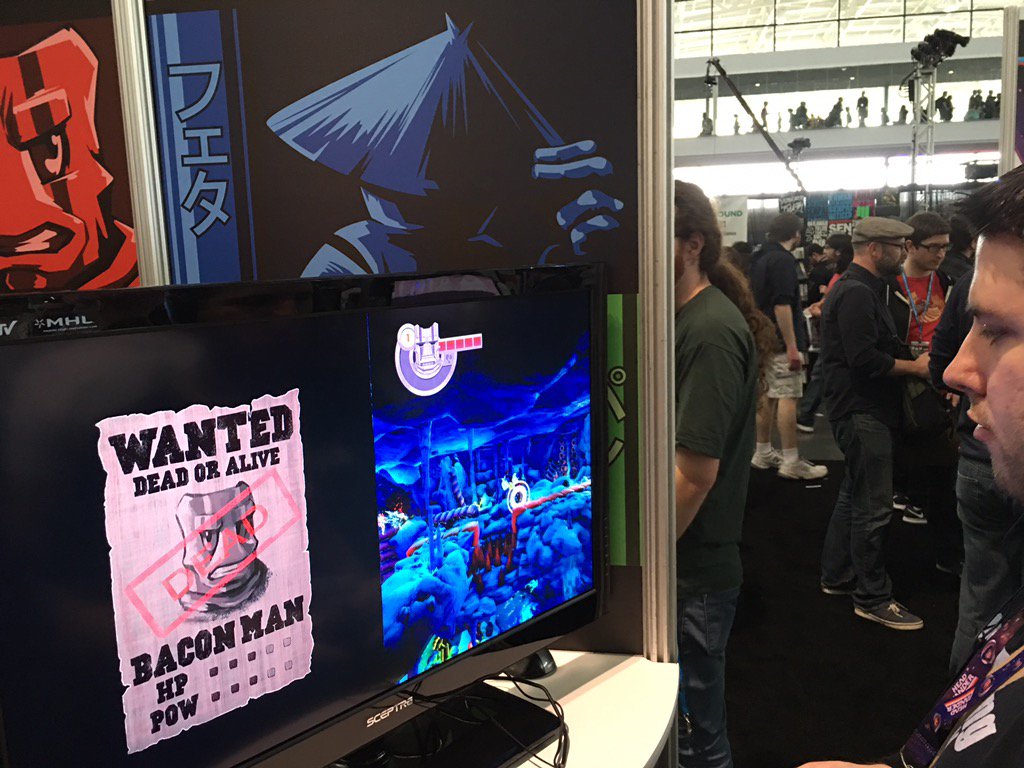 Bacon Man: A throwback to classic platformers on Genesis/SNES, like Earthworm Jim, Bacon Man features the titular pork based hero as he battles evil food based enemies to get his revenge.  It's definitely "old school hard" as there was a ridiculously hard boss during the demo and lots of pinpoint jumps and platforming to contend with.  It never felt cheap though and you learn different powers as you progress to add to your platforming arsenal.  It's out sometime this year on Steam and Xbox One.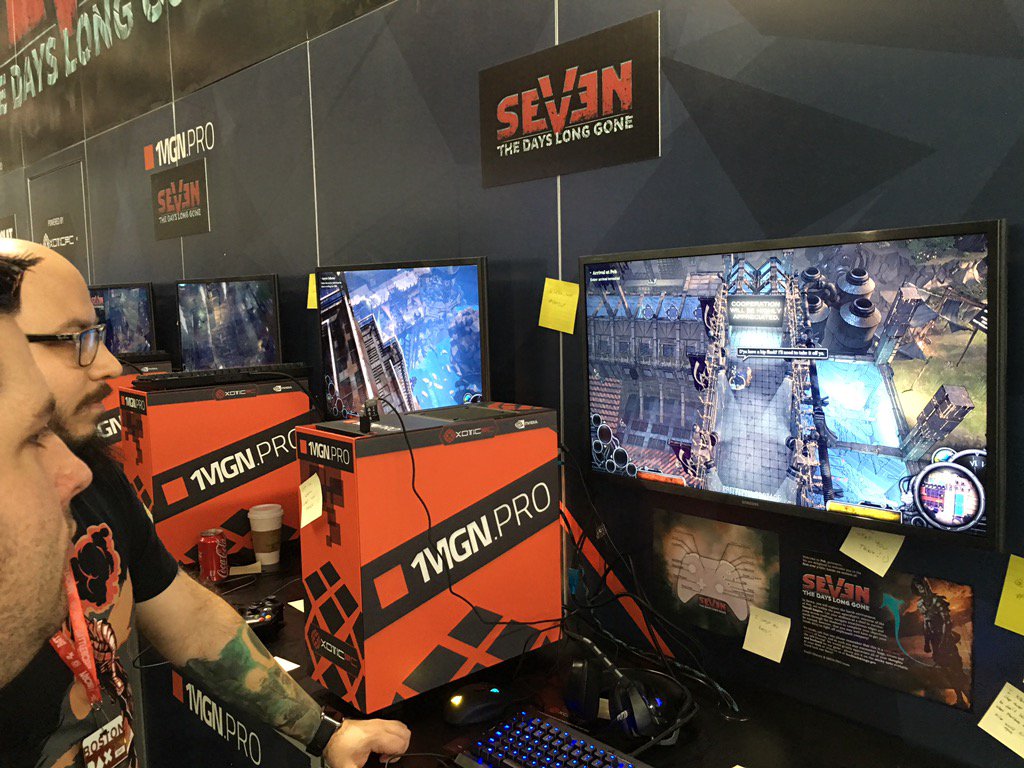 Seven: The Days Long Gone: From former Witcher team members who have formed the company Fool's Theory, Seven is an isometric RPG that takes it's inspiration from the Thief series.  Set thousands of years after an apocalyptic event, a la something like The Shannara Chronicles, a new society has built up from the ashes and you play a thief character who must survive the new land of Vestrall.  One of the coolest things about the game, besides the gorgeous aesthetics, is the traversal controls, something you barely ever see in an isometric game.  You can climb over obstacles and get into different areas to make your thieving easier and the team is going to be working on adding even more parkour elements to both the exploration and combat.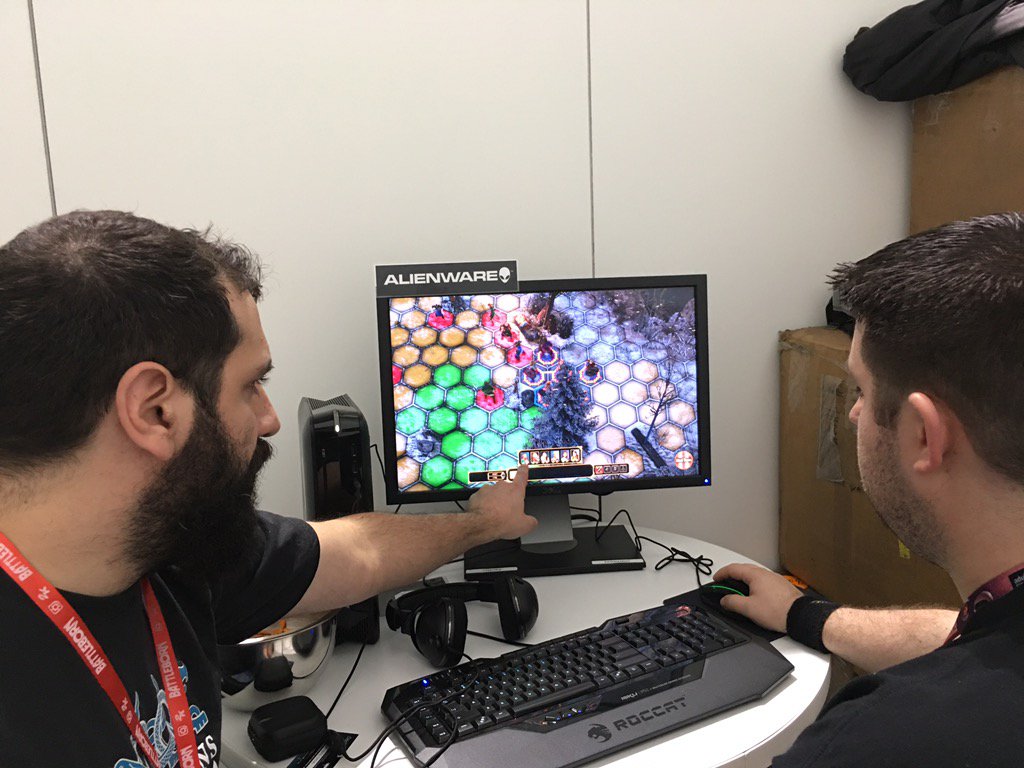 Expeditions: Viking: The second game in the Expeditions series, the previous entry being Conquistador, allows you to create your own Viking warrior and then sends you out to battle rival clans and raid as you try to make yourself a legend.  The game is an RPG that turns into turn based strategy when you get into battle and the combat features a lot of nuances that you'll need to master in order to progress.  There's also a very robust dialogue system and it's all very grounded in how Vikings actually lived, although things do get slightly bizarre when you enter caves full of noxious gas and start hallucinating but it will never go full on fantasy, so if you were looking to get some help from Thor, this isn't the game for you.  It's out sometime this year on PC.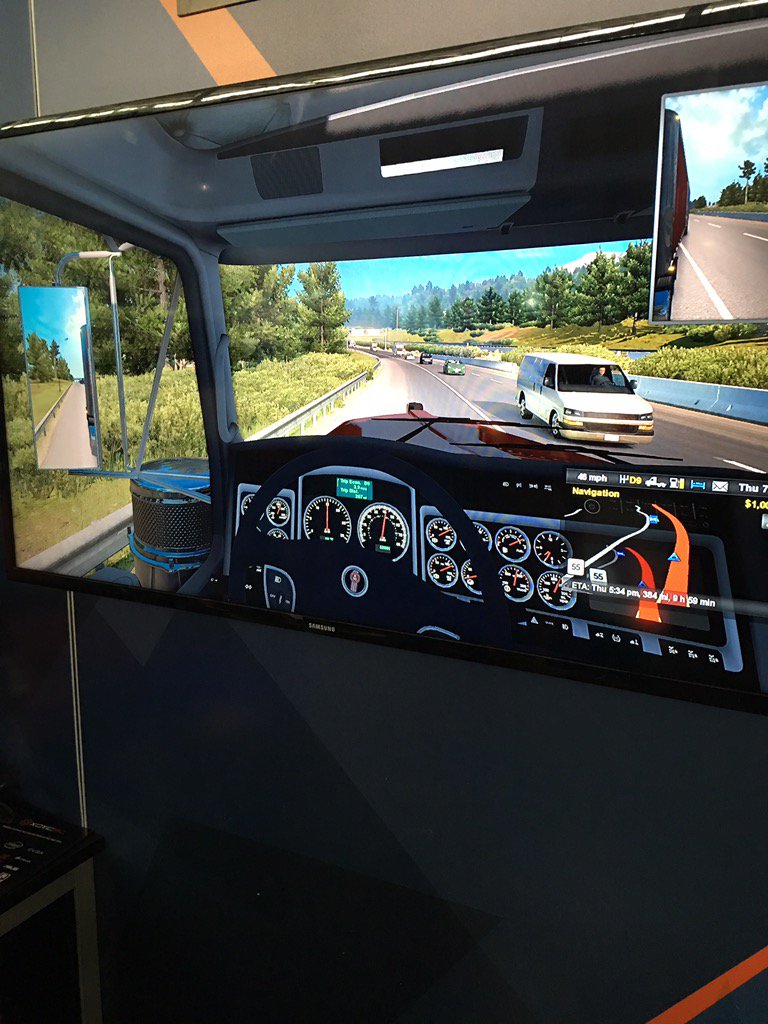 American Truck Simulator: A new simulation driving game that brings us back into the driver seat of a big rig traveling around America. There is a surprising amount of customization on the truck and the game handles well if you choose to follow the road rules. However, you can go rogue on the roads and be a traffic nightmare, but you will lose potential money/points for the troubles.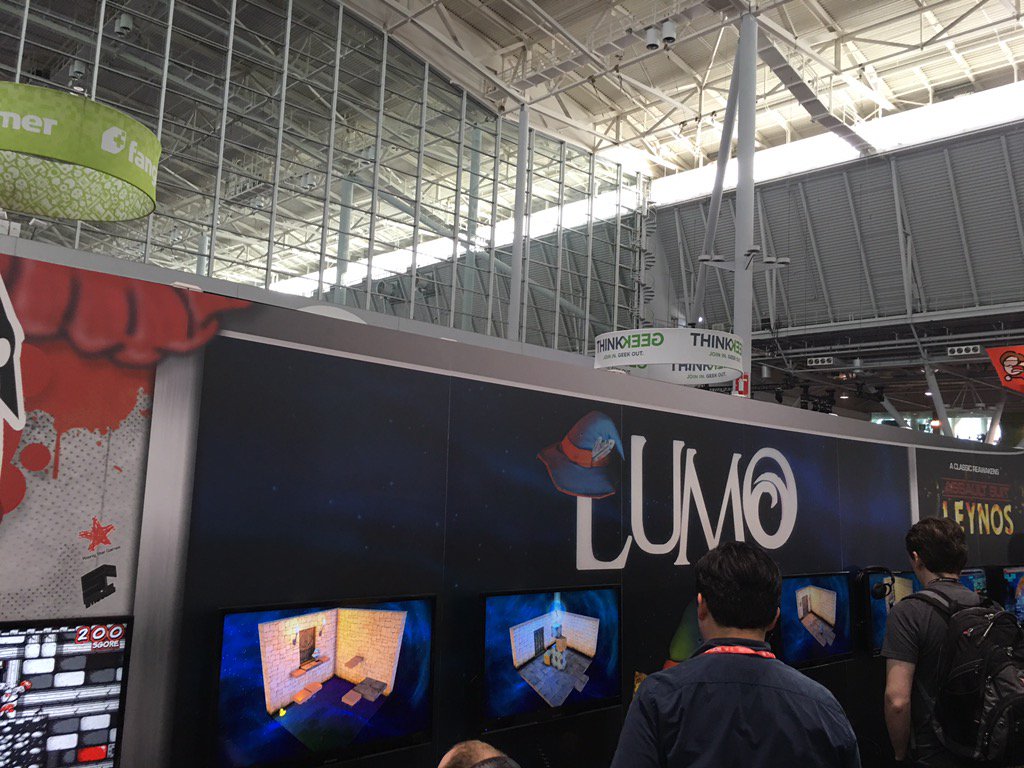 Lumo: A throwback to a genre that is pretty much unheard of today, the isometric platforming games that filled systems like the ZX Spectrum, Lumo is arriving this year on PC and consoles and is a charming and fun platformer, although there is a bit of an adjustment to the forced perspective (we are spoiled by 3D and rotating cameras).  You play as a wizard who must make his way through 400 rooms full of platforms, obstacles and puzzles and it's fun to explore and figure out the solutions to the rooms.  If you are looking something that most of us have never really played, it's definitely worth checking out.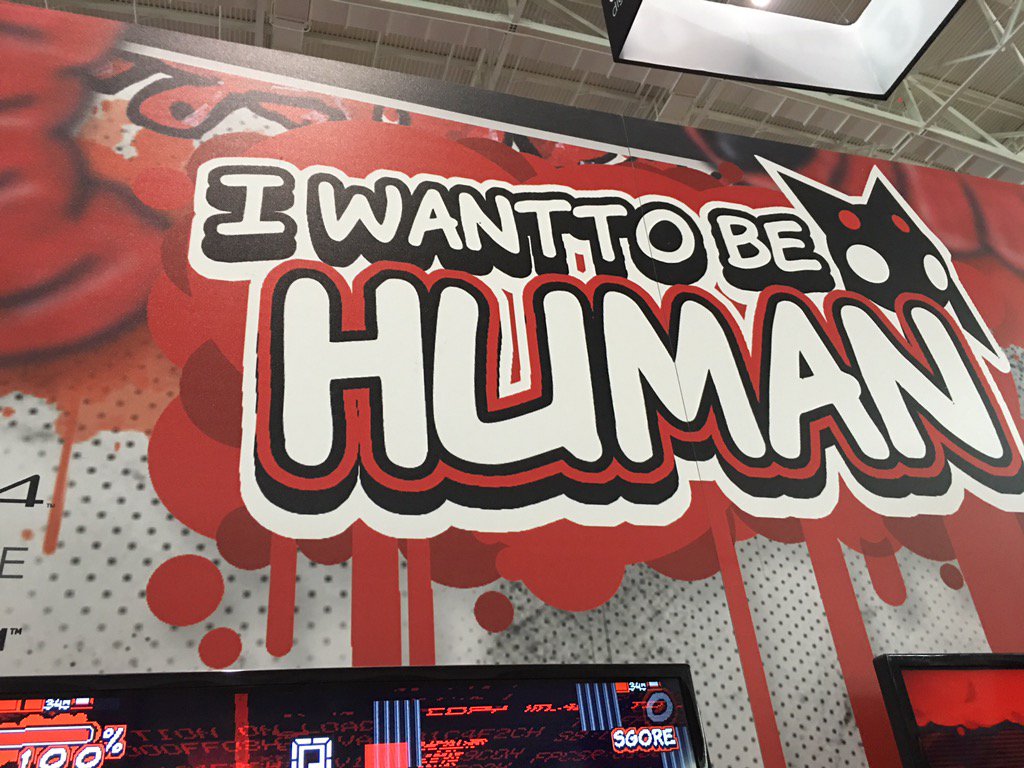 I Want to Be Human: It's a action platformer that looks like a game save got corrupted. It's a super fast paced game that punishes gamers that are hesitant. It's not mindless jumping though, because enemies will appear from all places and you have to be able to perform perfectly timed shotgun blasts and jumps. There are tons of visual effects overloading the screen at once that seem to be overwhelming at first, but with a little patience and practice, you will start to get a sense of how to navigate the chaotic designs.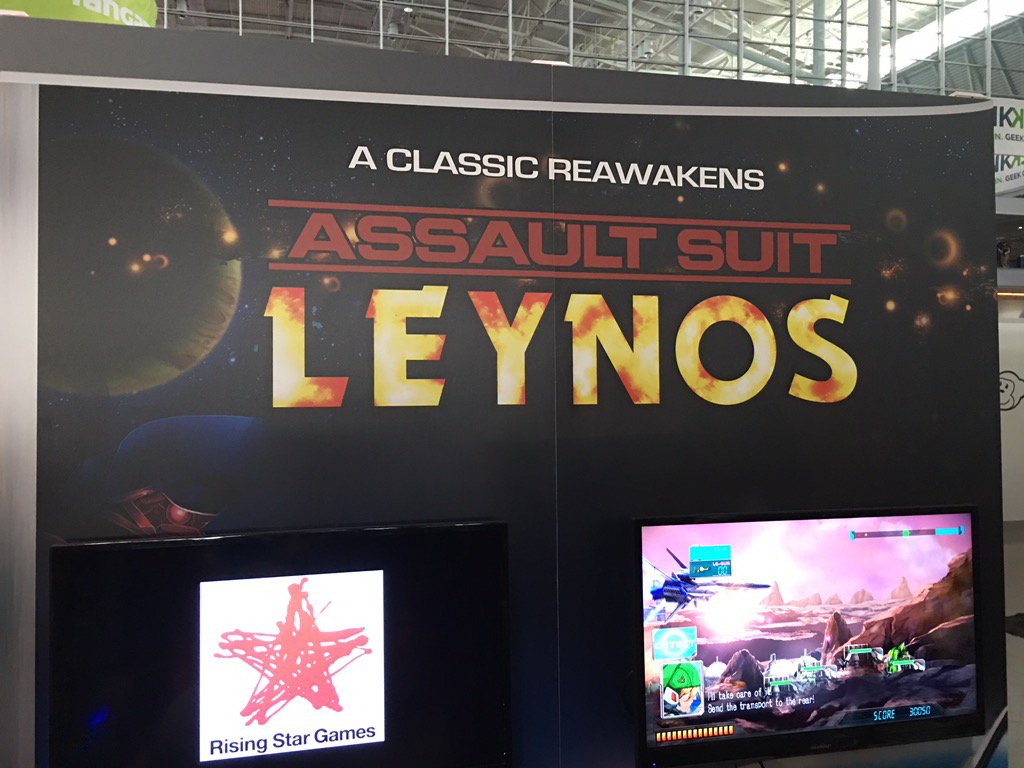 Assault Suit Leynos: A remake of the original Assault Suit Leynos, this is a return to a retro style shooter with controls that feel right at home to old school gamers and an increase of difficult to match modern fast pace games. The newest features of the game are a cooperative mode and branching story lines.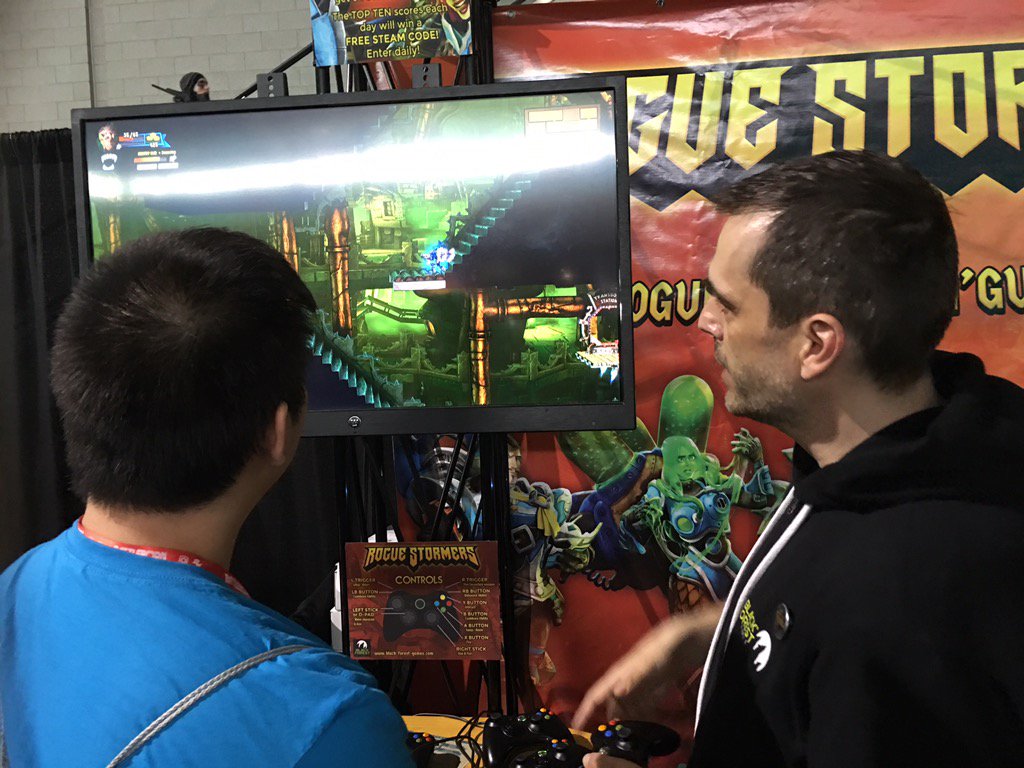 Rogue Stormers: Applying the brutality of rogue likes to the action platformer genre, Rogue Stormers pits you and up to three friends up into procedural generated levels to take on hordes of enemies.  There are different characters to choose from with their own abilities and you will probably need a good balance on your team in order to survive.  It's intense and difficult but in the best way possible and it's got a cool blend of fantasy and sci-fi elements for it's design.  It's actually out right now on Steam (the link is in the name above).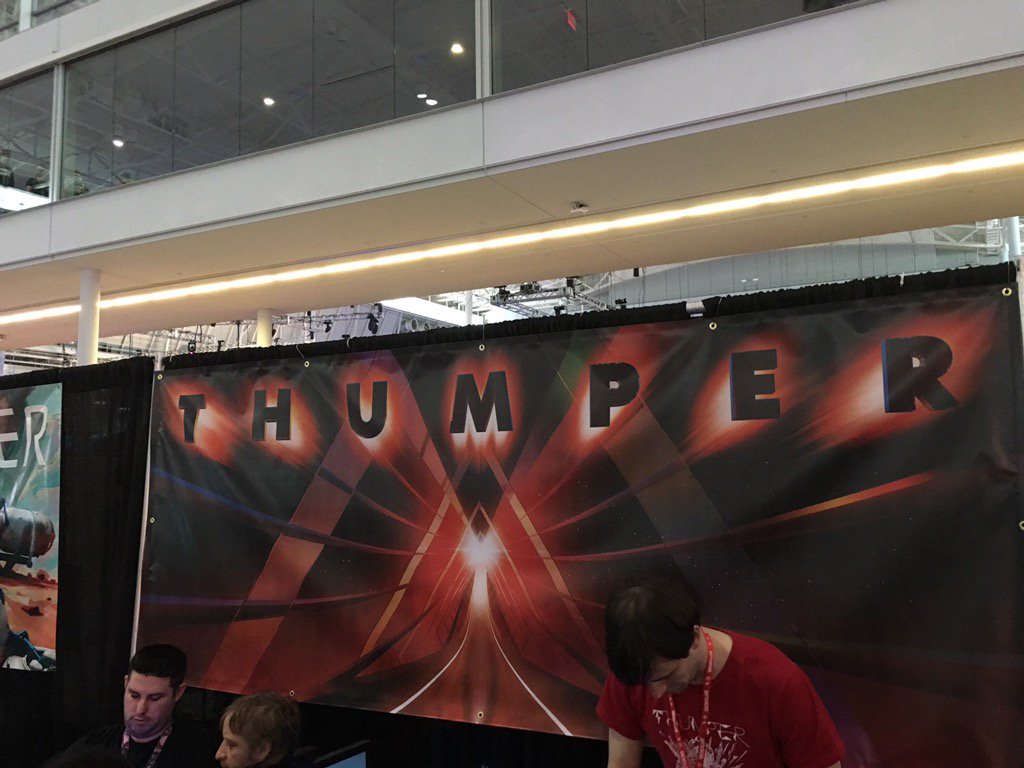 Thumper: Described by devoloper Drool as "Rhythem Violence", Thumper is a PS VR game that has you playing as a space beetle blasting along tracks and having to make breakneck turns and activating sections in time to the thumping (pun intended) techno.  The PS VR definitely immerses you in the experience and adds to the intensity, which quickly ratchets up as you learn each element by themselves in the first couple levels before they are combined and thrown at you without mercy later on.  Both team members (Marc Flury and Brian Gibson) worked on Harmonix games like Beatles Rock Band and Amplitude, so they know how to deliver rhythm based gameplay.  It's simple but fun and if you're getting a PS VR, it's one to look out for.  It should also be out as a regular PS4 game and on Steam later this year as well.
Be sure to catch our next article for our Day 2 at Pax East 2016 coming soon!
I'm like the J. Jonah Jameson of Everything Action, writing and editing and constantly demanding pictures of Spider-Man.
adult swim games
american truck simulator
assault suit lymos
bacon man
desync
double fine
ea at pax east 2016
expeditions: viking
gears of war 4
headlander
i want to be human
kirby: planet robobot
lumo
monster hunter generations
nintendo
PAX East
PAX East 2016
rogue stormers
seum
seven: the days long gone
super treasure arena
thumper
video games
wasted