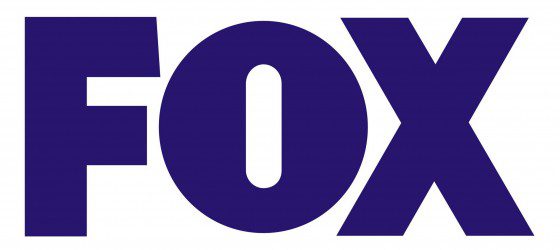 Fox is continuing their reboot trend by bringing back 24, Prison Break and possibly a new season of The X-Files and they are also turning movies like Lethal Weapon and The Exorcist into shows.  Check out what got cancelled, what got renewed and what's new at Fox below.
Renewed:
Lucifer
Gotham
Brooklyn Nine-Nine
Last Man on Earth
Family Guy
The Simpsons
Bob's Burgers
New Girl
Scream Queens
Empire
Bones
Rosewood
Hell's Kitchen
Sleepy Hollow
Cancelled:
The Grinder
Grandfathered
Bordertown
Cooper Barrett's Guide to Surviving Life
New Shows
https://youtu.be/x9T-9fZn_oA
Prison Break: The Scofield brothers are back in a six episode limited series coming in 2017, picking up where the original run of the show left off.  Michael Scofield (Wentworth Miller), who was thought to be dead, is apparently alive and locked up in an overseas prison, so brother Lincoln gathers some of the old crew for one last breakout to get Michael back.
24: Legacy: Picking up sometime after the Live Another Day, this new 24 series follows Corey Hawkins' Eric Carter, who's an Army Ranger who was involved in a mission for CTU to stop a dangerous terrorist leader.  When the other members of his squad start turning up dead, Carter has to try and find out what the terrorists are up to with the help of Rebecca Ingram (Miranda Otto), the former head of CTU who headed up the mission who's now helping her husband, Senator John Donovan (Jimmy Smits) run for President.  The original producing team, including Kiefer Sutherland, are back behind the scenes and the show is debuting after the Super Bowl, the first ever pilot to do so.
https://youtu.be/Z-TVyOqCkr0
Making History: One of two new shows from the dynamic duo of Chris Lord and Phil Miller, Making History stars Adam Pally as a regular dude, Dan Chambers, who just so happens to have a time machine and has been using it to visit the 1700's, where he's dating Paul Revere's daughter Deborah (Leighton Meester).  Dan may have caused the Revolution to never start though, so he enlists his colleague Chris (Yassir Lester), a history professor, to come back and help him set things right.
https://youtu.be/MQ6Jg5i_pqc
The Mick: From the team behind It's Always Sunny and starring Kaitlin Olson, The Mick follows Olsen as the drunken, foul mouthed hustler sister of a rich socialite, who has to take care of her sister's three kids when she and her husband are arrested for fraud.
https://youtu.be/kPnlQTi8heM
Son of Zorn: Jason Sudeikis stars as the voice of Zorn, a Conanesque animated barbarian who arrives home to suburbia after 10 years to reunite with his ex-wife and son, who are real life humans.  This is the second show coming from Lord and Miller and it co-stars Johnny Pemburton, Cheryl Hines, Tim Meadows and Artemis Pebdani.
https://youtu.be/bsbVnrOkcr8
APB: Coming from Burn Notice creator Matt Nix, APB stars Justin Kirk as billionaire engineer Gideon Reeves, who essentially buys a precinct of the Chicago PD after his friend his murdered and implements his company's technology to help the now privately funded cops catch criminals.  It basically seems like what Bruce Wayne would do if he decided he didn't want to commit to years of ninja training.  Natalie Martinez, Ernie Hudson and Caitlin Stasey co-star)
The Exorcist: A reimagining of the horror classic, this new Exorcist follows Father Tomas Ortega (Alfonso Herrara) who begins to investigate a possible demonic possession in the home of the Rance family (Geena Davis, Alan Ruck, Brianne Howey, Hannah Kusulka).  He recruits hardcore fellow priest, Father Brennan (Ben Daniels), who has experience casting out demons in brutal fashion.
Lethal Weapon: Clayne Crawford and Damon Wayans are the new Riggs & Murtaugh for Fox's remake of Lethal Weapon.  Riggs in this new show is an ex-Navy SEAL who heads to California to join the LAPD after his wife and unborn child are killed in an accident.  He's paired up with straight laced, by the books Murtaugh and classic buddy cop hijinks hopefully ensue.  Mad Men's Kevin Rahm is the duo's exasperated chief, Jordana Brewster is the LAPD's psychologist and Keesha Sharp is Murtaugh's wife Trish.
https://youtu.be/k0wLCGwYZ3g
Pitch: A sports drama, Pitch stars Kylie Bunbury as Ginny Baker, the first woman ever to play in the MLB.  Joining the Padres as their starting pitcher, Ginny has a disastrous opening game, but she's backed up by her catcher (Mark Paul-Gosslear), her fellow minor leaguer turned pro (Mo McRae) and her agent (Ali Larter) as she continues on what may be the most important season in baseball history.
https://youtu.be/1RmkAihHeJg
Shots Fired: A drama ripped from the headlines, Shots Fired follows a black police officer who kills an unarmed white college student and the investigation that threatens to rip apart the small North Carolina town where the incident took place.  Sanaa Lathan and Stephen James co-star as a pair of investigators sent to figure out what happened and their investigation reopens another shooting of a black teen that occurred earlier.  Helen Hunt, Stephen Moyer, Will Patton and Richard Dreyfuss co-star.
Star: Lee Daniels delivers another musical soap opera to Fox with Star.  Starring newcomer Jude Demorest as Star, who was raised in foster care and decides to recruit her adopted sister (Brittany O'Grady) and her Instagram friend (Ryan Destiny) and the trio heads to Atlanta to try and make it big.  Lenny Kravitz, Benjamin Bratt and Queen Latifah co-star.
https://youtu.be/outmDIi29Bo
The Rocky Horror Picture Show: A TV movie special in October, the cult classic is remade with Victoria Justice and Ryan McCartan starring as Janet and Brad, who stumble upon the castle of Dr. Frank N. Furter (Laverne Cox), which is the site of the annual Transylvania science convention.  Reeve Carney, Staz Nair, Christina Mililan and Adam Lambert co-star and Tim Curry is back to narrate.
I'm like the J. Jonah Jameson of Everything Action, writing and editing and constantly demanding pictures of Spider-Man.
24: legacy
apb
fall tv 2016
fox
lethal weapon
making history
News
pitch
Prison Break
shots fired
son of zorn
star
the exorcist
the mick
the rocky horror picture show
upfronts 2016