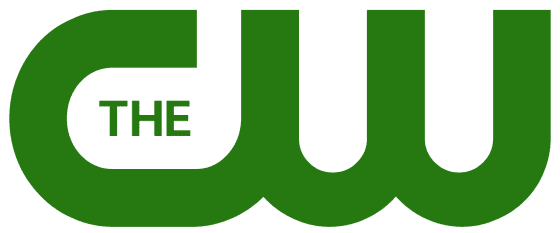 The CW has undergone a massive transformation over the last few years, going from tween girls' source for cheesy soap operas to the source for some of the best comic book and sci-fi shows on TV, like the ever expanding DC universe, iZombie and The 100.  The big news for the network is that Supergirl is joining her DC compatriots in the fall but we don't have any details yet about if she is going to stay in her own universe or merge with the Arrow/Flash/Legends of Tomorrow universe.  Check out the trailers for two of their new shows below along with details on everything new coming to the network soon.
Renewed Shows:
Arrow
The Flash
DC's Legend of Tomorrow
iZombie
The 100
Supernatural
Crazy Ex-Girlfriend
The Vampire Diaries
Jane the Virgin
Cancelled Shows
New Shows
https://youtu.be/pHomgpe_HYE
No Tomorrow: Starring Joshua Sasse aka the dearly departed Galavant and Tori Anderson, this new CW comedy is about a shy, risk averse quality assessor, Evie, who meets her dream guy in Xavier, who believes the Earth is going to be struck by an asteroid in 8 months and be destroyed.  Even though Evie doesn't believe it, she and Xavier fall for each other and help each other start knocking different items off their bucket lists before the world "ends".
https://youtu.be/BL8Rl2n2C6Y
Frequency: Based on the 2000 film starring Dennis Quaid and Jim Caviziel, this new take stars Peyton List as a detective, Raimy Sullivan, who is somehow able to communicate with her dead father in the past via a ham radio.  When she warns him about the event that kills him, he survives but the present changes and now Raimy has to try and fix the past and try and stop a serial killer called "the Nightingale Killer".
MadTV: The CW is bringing back the 90's Fox sketch show for an 8 episode run following a 20th anniversary special that will bring back alums Ike Barinholtz, Alex Borstein, Mo Collins, Crista Flanagan, Anjelah Johnson, Nicole Randall Johnson, Keegan-Michael Key, Phil LaMarr, Artie Lange, Bobby Lee, Michael McDonald, Arden Myrin, Nicole Parker, Eric Price, Will Sasso, Aries Spears, Nicole Sullivan, Stephnie Weir and Debra Wilson.
Riverdale: Flash/Arrow producer Greg Berlanti is bringing the Archie gang to TV with a new drama series that follows Archie, Betty, Veronica, Jughead and the other teens of Riverdale as they navigate life in their small town.  Although they haven't said it's directly inspired by it, the most recent reboot of Archie by Marc Waid is probably your best bet if you want to get a feel for what this show is probably going to be like.
Bonus Promo for Supergirl's move to The CW:
https://youtu.be/wIEBIDjOgOU
arrow
fall tv 2016
flash
frequency
iZombie
jane the virgin
legends of tomorrow
madTV
News
no tomorrow
supergirl
supernatural
the 100
the CW
Trailer Park
upfronts 2016
vampire diaries