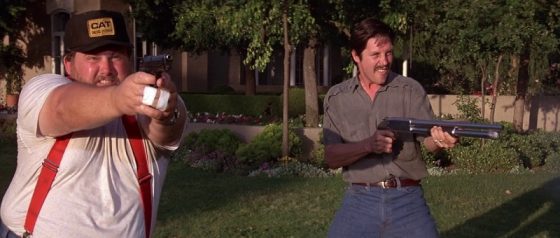 Star Trek TOS and Abramsverse crossing over in comics: IDW is doing a crossover of the original Enterprise crew and their new counterparts when both crews encounter the same anomaly in their respective universes and it causes the crews to swap into each other's bodies, so Chris Pine's Kirk ends up in the body of William Shatner's Kirk and vice versa.  The crossover will arrive soon.
Avengers 3 officially Infinity War: Disney/Marvel confirmed that Avengers 3 is now Avengers: Infninity War and it will only be one film.  Avengers 4 is now untitled and will not be a direct continuation of the Infinity War story.
Joe Carnahan writing a new Uncharted movie script: The man behind the A-Team and The Gray has been hired by Sony to take a stab at getting an Uncharted movie to the big screen by writing a new screenplay.  The movie has gone through at least 3 directors and a number of screenwriters and been put on the back burner a number of times.
New Michael Crichton book discovered: Although it seemed like the final Michael Crichton book we would ever get was Micro, which was only a half completed manuscript at the time of the author's death, a new book has been discovered among the author's files.  Called "Dragon Teeth" it's a dramatic retelling of the "Bone Wars" of the 1878, when rival paleontologists were racing to unearth and identify bones while sabotaging each other through bribery, theft or destruction of dig sites.  The book will be released next year.
Chris Evans in talks to star in adaptation of BBC's Jekyll: A film version of the BBC's Jekyll show is being produced by Lionsgate and Chris Evans is in talks to star in the title role of Dr. Henry Jekyll.  The BBC show was a modern spin on the Jekyll/Hyde story from Sherlock/Doctor Who's Stephen Moffatt where James Nesbitt played Jackman, a descendant of Jekyll who has inherited a split personality genetic disorder and tries to figure out a way to stop his dangerous alter ego from coming out.
Lights Out gets a sequel: David F. Sandberg will return to direct a follow up to his recent horror movie Lights Out, which had a very strong opening and fairly solid reviews.  James Wan will also return to produce the sequel.
MTV launching MTV Classic: VH1 Classic is being turned into MTV Classic on August 1st and will be based around 90's MTV programming like Beavis and Butthead, Daria, Wonder Showzen, Jackass, Punk'd and Cribs along with music videos and music based movies.  The new channel will actually launch with MTV Hour One, which is the first hour of programming that originally aired on MTV in 1981.
The Muppets getting a new show at Disney World: Although their wonderful TV show was cancelled by ABC, The Muppets are heading to Florida for a new stage show at Disney World.  Outside of the Hall of Presidents in the Magic Kingdom, Sam the Eagle will lead the other Muppets in a live show called "The Muppets Present… Great Moments in American History" with stories about Paul Revere and the signing of the Declaration of Independence.
The Rocketeer finally getting a sequel: Disney is finally doing a sequel to the fantastic cult adventure movie The Rocketeer, although probably not quite as people expected.  The new movie will be set six years after the first movie where Cliff Secord disappears while fighting Nazis in World War II and a black female pilot takes up the Rocketeer mantle to stop a corrupt rocket scientist from gaining the famous jet pack and change the course of both WWII and the Cold War.
Jessica Chastain joins The Division: Ubisoft is sparing no expense with their movie adaptations of their video game franchises, pulling in heavy hitters like Michael Fassbender, Marion Cotillard for Assassin's Creed and now Jessica Chastain is joining Jake Gyllenhaal for The Division movie.
Geoff Johns promoted to head of DC Entertainment: Comic legend Geoff Johns was promoted to President of DC Entertainment this past week, which puts him in charge of the film side of the DC universe and he's been working in some capacity on every upcoming DC movie, including the solo Batman movie.
WWE's Edge joins Vikings Season 5: Adam Copeland aka Edge has joined the cast of History's Vikings for the upcoming season 5, where he'll play Ketill Flatnose, a fierce warrior who joins Floki on an expedition to Iceland to try and setup a new settlement.
Charlie Hunnam will not be back for Pacific Rim 2: The newly revealed King Arthur, Charlie Hunnam, will not return as Raleigh Beckett for Pacific Rim 2, as his schedule conflicts with when they plan on starting to shoot the sequel.  John Boyega is taking over the series as the son of Idris Elba's Stacker Pentecost.
Flash movie casts Iris West: Following the lead of The CW's Flash, the movie version of Iris West will be played by Dope and Neighbors 2 actress Kiersey Clemons, who will co-star with Ezra Miller when the movie arrives in 2018.
First Look at Supergirl's Superman (Tyler Hoechlin):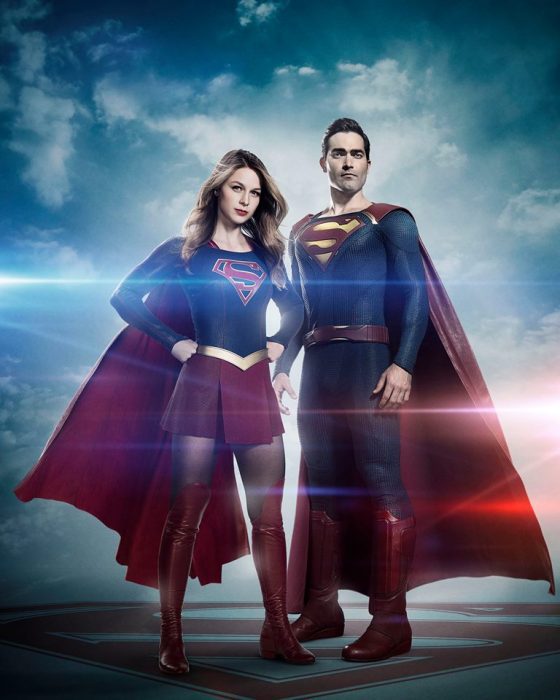 I'm like the J. Jonah Jameson of Everything Action, writing and editing and constantly demanding pictures of Spider-Man.
avengers: infinity war
charlie hunnam
chris evans
dc movies
edge
geoff johns
iris west
jekyll
jessica chastain
kiersey clemons
lights out
michael crichton
mtv classic
news shotgun
Star Trek
supergirl
superman
the division
the muppets
the rocketeer
tyler hoechlin
vikings