Kick Ass Gift Guide 2016: Joe's Picks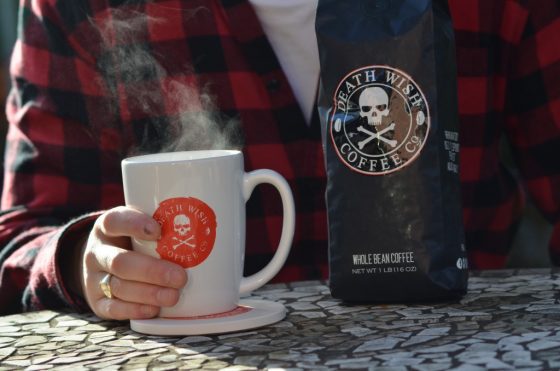 Joe's got some picks for gifts this year that will improve your life with strong coffee, digital assistants and good brews.
Amazon Echo:
We all want to be Tony Stark and have a Jarvis to run our lives (and have our backs when it hits the fan). But let's face it: You're broke. And you're probably not all that smart. That's cool. Amazon has put the dream within reach.
Enter the Echo, the more affordable (if slightly less cool) version of Jarvis. At a minimum, the Alexa interface is a futuristic kitchen timer. If you're a little more adept, it can creepily use the interwebs to tell you the weather near you and (also creepily) place Amazon orders via voice commands. But if you really dig in, you can set up customized daily news briefings and control just about any smart device in your house. This includes everything from the temperature and lighting to arming security systems and activating sprinkler systems.
With more apps and skills being added every week (you can now order pizza via Domino's and get an Uber sent to your location), Alexa is only getting smarter. Throw in a decent, room-filling speaker, and you've got a pretty neat little Jarvis. You're still not Tony Stark, but it doesn't hurt as bad.
Echo Dot:
Everything I said above, but smaller and with a less-than-awesome speaker. But it has all the functionality of its big sister. And at just $50, you can put one of these puppies in every room. It's still not Jarvis… But it's pretty damn cool to ask your robot slave to order a pizza while you're in the shower.
Death Wish Coffee Company Valhalla Java Single Serve Capsules
: The most powerful (Charles Bronson-approved) coffee on the planet. The almighty Zakk Wylde and the unbridled, labia-smashing power of Black Label Society. It's enough to make your manroot quiver with fear. But worry not! This coffee is basically a hot cup of whoop-ass.
With enough caffeine to make you speak in dead languages forgotten by mortal men, this bold black gold will give you the strength needed for even the most savage jazzercise session. If you need to G.I.F.D., this is your drink of choice.
Man Crates Personalized Pint Set Ammo Can: Do you have an action-loving friend who appreciates a cold brew? Of course you do! Well, it's time to show the son of a gun you care. Man Crates offers some of the coolest "boxes" on the internet, but with a twist. Instead of sending crappy socks in a wussy box, their content comes in a wooden crate. You must pry it open with a crowbar. And there are no instructions.
In this case, these laser-etched, personalized pint glasses come in a genuine ammo canister. And it comes with a decommissioned .50 caliber round bottle opener. They even throw in a couple of sticks of jerky. Beer not included. But he'll get over it.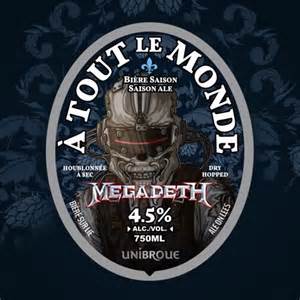 Unibroue A Tout Le Monde: Speaking of beer, there are many gimmicks out there. You know which ones I'm talking about. In most cases, these are a letdown. A Tout Le Monde is not in that category.
The official beer collaboration between Dave Mustaine of Megadeth and Quebec's Unibroue brewery, A Tout Le Monde is a unique Saison style Belgian ale that takes its name from the Megadeth anthem found on the 1995 album Youthanasia.
What I really like about this beer, other than the iconic Vic Rattlehead artwork on the label, is the crisp, champagne-like carbonation and citrus undertones. And at about 5% alcohol by volume, you can have a few of them without being knocked completely on your ass. While it's a bit pricey for a session beer, it's definitely a worthy brew for any craft beer lover and/or metalhead in your life. And while you're at it, treat yourself to a four pack, too.
I'm Joe, a chaotic amalgamation of manly characteristics who still regrets not officially declaring "SMASH!" as his major in college. An action addict, I seek to entertain and inform. I write things too.
a tout le monde
amazon echo
beer
christmas
death wish coffee
echo dot
holidays
joe
kick ass gift guide
man crates
megadeth