Kick Ass Gift Guide 2016: Chris' Picks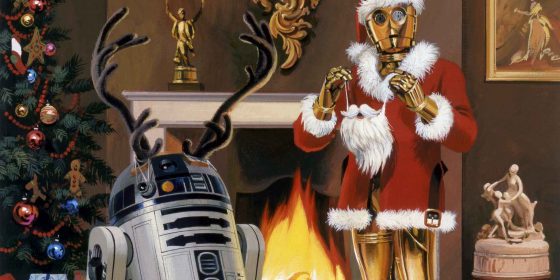 Chris has a bunch of gaming and other ideas to give or receive this holiday season.
R2-D2 Phone Charger:
While we can't get our own X-wing anytime soon, you can now have a droid co-pilot sitting with you in the driver seat. This R2-D2 unit rotates and lights up, and charges up to two devices at once.
Iron Man Helmet:
Got extra space on a bookshelf? Fill it with a working Iron Man Helmet that will sure to get people's attention. Feel like Tony Stark anytime because this baby is wearable, and needs only 3AAA batteries for sound effects and LED light up eyes.
Back to the Future: The Complete Adventures Blu-Ray Set
: This total movie and tv package contains all 3 movies and the complete animated TV show that continued the adventures of Marty McFly and Doc Brown.
The Last Guardian:
About 12 years in development, The Last Guardian is finally being released this month to a hopeful crowd of gamers. Developed by SIE Japan Studio (Team ICO), this is a very anticipated game created and is looking present another memorable gaming experience such as their previous games like Ico and Shadow of the Colossus
Final Fantasy XV:
Another video game with a long development time is FFXV, a game that has been overhauled back when it was named as Final Fantasy Versus XII. The player takes control of Noctis, a prince that must battle his way to reclaim his kingdom from the empire of Niflheim.
Gears of War 4: Picking up 25 years after the events of GOW3, the game features J.D. Fenix, son of Macus Fenix and his friends form their own Gears squad and fight for survival on the planet Sera. Fans of the series will be at home with the same intense action and violence the franchise is known for and will welcome the new generation of characters.
Playstation 4 Pro: If you haven't picked up the regular Playstation 4 last year, now is a good time to get the newest enhanced models that offers improved CPU speed and supports 4K resolutions. 

Inateck USB 3.0 HDD SATA External Hard Drive Disk:
Any fellow techie has some left over hardware by now, so turn old hard drives into extra storage space for any computer system. I recommend the Inateck USB 3.0 HDD, but it is important to find the correct type of case to the internal hard drive you wish to turn into an external drive.
100 Deadly Skills: The SEAL Operative's Guide to Eluding Pursuers, Evading Capture, and Suriving Any Dangerous Situation:  Be prepared to take on the crazy world with a break down of the crazy 100 tips you will be glad to know when you can't google your way out of a problem.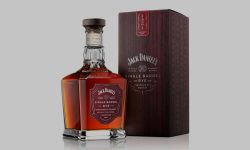 Jack Daniel's Single Barrel Rye: JD's newest mash recipe since 1866, the single barrel rye is a spicier flavor whiskey that compliments any holiday celebrations this fall.
Bitten by a radioactive video store rental employee and overcome by Pac-Man fever, Chris seeks new comic books, games, and movies to review.
back to the future
chris
christmas
final fantasy xv
gears of war 4
holidays
iron man helmet
jack daniels
kick ass gift guide
navy seals
ps4
r2-d2
the last guardian