Battle at the Box Office 1/16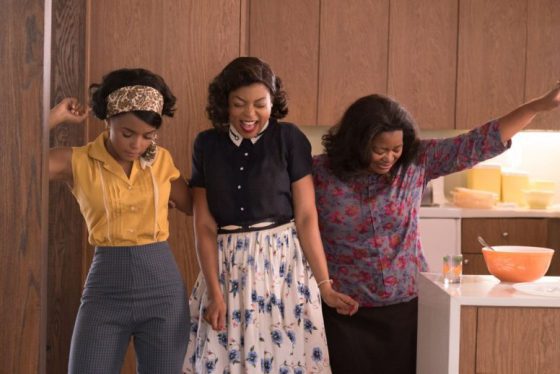 Rogue One was finally toppled from the top of the box office as Hidden Figures took over with $26 million for the holiday weekend and it's made over $60 million so far.
Sing moved up to second place with $19 million, up from third last weekend, and it's made over $238 million for it's four weeks out.
Most likely  bolstered by it's Golden Globes domination, La La Land moved up to third place with another $17.5 million and it's made over $77 million for it's six weeks out.
Rogue One dropped to fourth with another $17 million and it's made over half a billion domestically and it's closing in on over a billion worldwide.
The Bye Bye Man rounded out the top 5 with $15.1 million, which is better than recent horror like The Forest, Oculus, The Gift and The Boy
Other new releases did not do that great, Monster Trucks took in $15 million on a $125 million budget and it's studio has already written it off as a loss of $115 million.  If it stays on it's current pace, it might make $40 million total, definitely a disaster.
Patriots Day jumped up to seventh place from 30th last weekend with $13.6 million, putting it over $14.5 million for it's total so far.  That opening is the lowest so far of the Peter Berg/Mark Wahlberg team ups, with Lone Survivor making over $37 million it's opening weekend and Deepwater Horizon making over $20 million.
Sleepless also didn't really do much of anything, coming in eighth place with $9.9 million, the 21st opening for Jamie Foxx behind The Soloist.
Live By Night also did not connect in wide release, with $6 million, just barely above Gone Baby Gone which was in half as many theaters, and it's about 24th as far Ben Affleck's acting openings, behind Runner, Runner and just ahead of Hollywoodland.
Battle at the Box Office
ben affleck
hidden figures
Jamie Foxx
la la land
live by night
mark wahlberg
monster trucks
patriots day
peter berg
rogue one
sing
sleepless
the bye bye man
weekend box office