News Shotgun 2/25
By Zach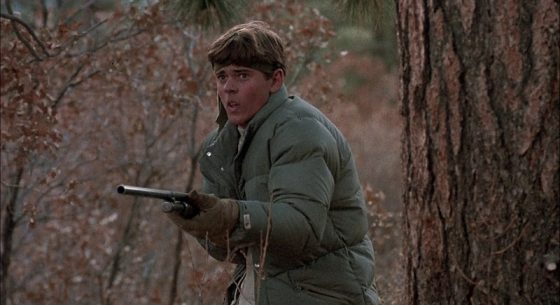 Black Lightning cast for The CW: Cress Williams, previously on Hart of Dixie and Friday Night Lights, will play Jefferson Pierce on the upcoming CW DC show, which was picked up by the network after Fox passed on it.  Black Lightning will be a retired superhero who has to come back to protect his daughter and student who's in danger from being recruited by a gang.
The Commuter delayed: The Commuter, the next Liam Neeson action movie, has been delayed from October this year to January next year.  It was up against Blader Runner 2049 and Kingsman: The Golden Circle, so it was moved to a less competitive weekend.
Chris Redfield starring in next RE7 DLC: OG Resident Evil protagonist Chris Redfield will star in an upcoming free DLC called "Not a Hero", which will find Chris chasing after someone or something related to the RE7 story.
Nightwing movie coming to DCEU: Warner Bros. announced this week that Nightwing will be getting his own movie in the DC Extended Universe with most likely The Lego Batman Movie director Chris McKay in talks to direct.  No casting was announced but you can probably go to literally any site for decent, stupid or just plain weird "fan casting".
Matt Reeves will direct The Batman: After reports that negotiations had failed, Warner Bros. officially confirmed that Matt Reeves will direct The Batman with Ben Affleck presumably still starring, co-writing and producing.
American Gods premiere date: The adaptation of Neil Gaiman's beloved novel will debut on Starz on April 30th at 9 PM.
Alfie Allen and Yvonne Strahovski join The Predator: Strahovski will be the mom to Jacob Tremblay's character while it's unknown what Alfie Allen's role will be.  Production began earlier this week and was marked by a cast photo of the main cast with director Shane Black.
X-Force being written by Joe Carnahan: The mutant team that includes Deadpool, Cable and Domino is getting a movie in the future of Fox's X-Universe and Joe Carnahan has been hired to write the script.  Carnahan is all over the place right now, directing Bad Boys for Life and a remake of The Raid and has written a new script for the Uncharted movie.
Rogue One home release date: Rogue One: A Star Wars Story will be released digitally on March 24th and on April 4th on Blu-Ray and DVD.
Fargo Season 3 premiere date: The third season of Noah Hawley's Fargo will debut on FX on April 19th.  Ewan McGregor and Mary Elizabeth Winstead lead the cast as the show returns to the present day.
Jamie Chung cast on Fox's X-Men show: Fox's untitled X-Men show has cast Jamie Chung as Blink.  Matt Nix and Bryan Singer are producing the show and it's following parents on the run with their kids, who they discover are mutants.
Martin Scorsese's next movie debuting on Netflix: Netflix scored another huge coup this week as the next movie from Martin Scorsese will debut on the streaming service.  The Irishman stars Robert De Niro as Frank "Irishman" Sheeran, an infamous mob hitman, and Al Pacino will co-star.  The movie could hit streaming sometime in 2019.
The Mick renewed for a second season: Fox's hit new comedy starring Kaitlin Olson will be back for another season.
Hellboy 3 is dead: Both Guillermo Del Toro and Hellboy creator Mike Mignola confirmed that after trying all avenues, a third Hellboy movie will never happen.  Maybe it will get rebooted in a few years?
Inhumans casts Iwan Rheon: ABC's upcoming The Inhumans show will feature Game of Thrones baddie Iwan Rheon as another big bad, Maximus the Mad, the evil brother to Inhuman king, Black Bolt.  The Inhumans is supposed to debut this fall.
Kyle Chandler cast in Godzilla: King of the Monsters: The Bloodline and Friday Night Lights star will play Millie Bobby Brown's father in the upcoming second Godzilla movie, which will be directed by Trick R Treat and Krampus director Mike Dougherty.
MST3K gets a new season: The new season of MST3K, now with Jonah Ray, Felicia Day, Patton Oswalt, Baron Vaughn and Hampton Yount starring, will hit Netflix on April 14th but there's still no word on what movies will be riffed on.
I'm like the J. Jonah Jameson of Everything Action, writing and editing and constantly demanding pictures of Spider-Man.
alfie allen
american gods
black lightning
chris redfield
fargo
godzilla: king of the monsters
hellboy 3
inhumans
iwan rheon
jamie chung
joe carnahan
kyle chandler
martin scorsese
matt reeves
mst3k
news shotgun
nightwing
resident evil 7
robert de niro
rogue one
the batman
the commuter
the irishman
the mick
x-men
x-roce
yvonne strahovski