Netflix Reveals A Ton of Original Movies and Shows (Trailers)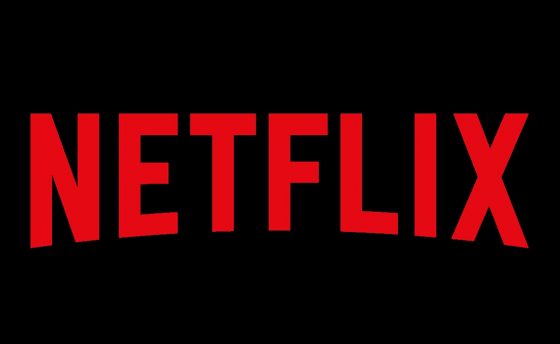 Netflix said they were doubling down on original shows and movies this year and they were not joking, as it seems like every day there's multiple new trailers and teasers and today there was a slew of them, including a teaser for their wrestling comedy GLOW, a new movie starring Brad Pitt, a new show from David Fincher and more.  Check out all the trailers below.
Mindhunter:  Based on Mind Hunter: Inside FBI's Elite Serial Crime Unit, it's a new show from David Fincher set in 1979 where two FBI agents (Holt McCallany and Jonathan Groff) interview imprisoned serial killers to gain insight into ongoing cases.  Anna Torv co-stars as a psychologist and it's out in October.
GLOW: Starring Alison Brie and Marc Maron, GLOW is a comedic take on the Gorgeous Ladies of Wrestling promotion from the 80's.  It will be out on June 23rd.
Dark: A German import to Netflix, the show is about four families in a desperate hunt for a missing child that reveals dark secrets about their town.  It basically seems like a darker Stranger Things and it's out this Winter.
https://www.youtube.com/watch?v=JebwYGn5Z3E
13 Reasons Why: "Based on the best-selling books by Jay Asher, the Netflix Original Series 13 Reasons Why follows Clay Jensen (Dylan Minnette) as he returns home from school to find a mysterious box with his name on it lying on his porch. Inside he discovers cassette tapes recorded by Hannah Baker—his classmate and crush—who tragically committed suicide two weeks earlier. On tape, Hannah explains that there are thirteen reasons why she decided to end her life. Will Clay be one of them?"  It's out on March 31st.
War Machine: "An absurdist war story for our times, writer-director David Michôd (Animal Kingdom) recreates a U.S. General's roller-coaster rise and fall as part reality, part savage parody – raising the specter of just where the line between them lies today. His is an exploration of a born leader's ultra-confident march right into the dark heart of folly. At the story's core is Brad Pitt's sly take on a successful, charismatic four-star general who leapt in like a rock star to command NATO forces in Afghanistan, only to be taken down by a journalist's no-holds-barred exposé" It's out on May 26th
I'm like the J. Jonah Jameson of Everything Action, writing and editing and constantly demanding pictures of Spider-Man.
13 reasons why
alison brie
anna torv
brad pitt
dark
david fincher
GLOW
holt mccallany
jonathan groff
marc maron
mindhunter
netflix
netflix originals
Trailer Park
war machine