Movie of the Month: Blank Check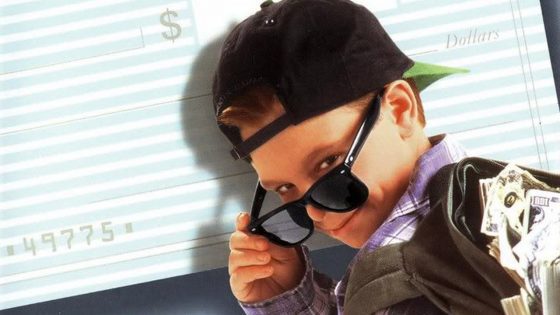 A favorite of 90's kids and especially the crew of Everything Action, we're watching Disney's 1994 classic, Blank Check, for this month's Everything Action Commentary.
Starring Brian Bonsall in pretty much his only big role as Preston Waters, he accidentally stumbles into a criminal scheme that gives him a check for $1 million and he goes on a massive spending spree while keeping everything secret by claiming it's all for a mysterious "Mr. Macintosh".  The late Miguel Ferrer and Tone Loc co-star as the criminals looking to get their money back and engage in some end of the movie, Home Alone style hi-jinks.  It's ridiculously cheesy but we still love it and you can add it to your Netflix queue now and get ready to watch along with the Everything Action crew at the end of the month.
$1 million
1994
blank check
brian bonsall
commentary
disney
home alone
james rebhorn
jayne atkinson
juice
karen duffy
miguel ferrer
movie of the month
mr. macintosh
preston waters
tone loc