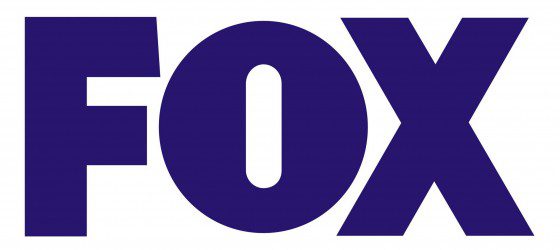 Fox seems to have a fairly consistent roster of new and old shows with Gotham, Empire, Lethal Weapon, The Exorcist, Brooklyn Nine-Nine, Family Guy and The Simpsons all coming back next year but there were quite a few cancellations as well. Fox's big push for the fall is The Gifted, an X-Men show backed by Bryan Singer and Matt Nix that seems more connected to the movie universe than the trippy awesomeness of Legion.  Check out what's coming back, what's cancelled and what's new over on Fox below.
Cancelled:
Bones
Coupled
Houdini & Doyle
Rosewood
Sleepy Hollow
APB
Son of Zorn
Making History
Party Over Here
Pitch
Scream Queens
(Prison Break and 24: Legacy are "on hold" as far as potentially coming back)
Renewed
American Grit
Bob's Burgers
The Simpsons
Family Guy
The Last Man on Earth
Brooklyn Nine-Nine
Empire
Gotham
Lucifer
The Exorcist
Lethal Weapon
Hell's Kitchen
Masterchef
Masterchef Juniors
The Mick
New Girl (Final Season)
So You Think You Can Dance?
Star
The X-Files (another revival season is on the way)
New Shows
https://www.youtube.com/watch?v=qTzW9rMcbzk
The Gifted
Two ordinary parents discover that their children possess mutant powers. Forced to go on the run from a hostile government, the family joins up with an underground network of mutants and must fight to survive.
Ghosted
Follows a cynical skeptic and a genius "true believer" in the paranormal who are recruited by the Bureau Underground to look into the rampant "unexplained" activity in Los Angeles – all while uncovering a larger mystery that could threaten the existence of the human race.
LA to Vegas
Set on the Friday night flight from LAX to Vegas and the returning flight on Sunday, it follows a group of underdogs trying to find their place in the world who all share the same goal: to come back a winner in the casino of life.
https://www.youtube.com/watch?v=Yy9sKeCE8V0
The Orville
Set 400 years in the future, series follows the adventures of the U.S.S. Orville, a mid-level exploratory vessel. Its crew, both human and alien, faces the wonders and dangers of outer space, while also dealing with the familiar, often humorous problems of regular people in a workplace…even though some of those people are from other planets, and the workplace is a faster-than-light spaceship.
The Resident
An idealistic young doctor begins his first day under the supervision of a tough, brilliant senior resident who pulls the curtain back on all of the good and evil in modern-day medicine. Lives might be saved or lost, but expectations will always be shattered.
9-1-1
A fast-paced exploration into the lives and careers of first responders – cops, paramedics, firefighters – the people who put their lives on the line to save others.
I'm like the J. Jonah Jameson of Everything Action, writing and editing and constantly demanding pictures of Spider-Man.
apb
bob's burgers
brooklyn nine-nine
fall tv
family guy
fox
ghosted
gotham
lethal weapon
lucifer
making history
new girl
pitch
rosewood
scream queens
seth mcfarlane
sleepy hollow
son of zorn
the exorcist
the gifted
the last man on earth
the mick
the orville
the resident
the simpsons
the x-files
upfronts 2017
x-men