Musical Montage: Filter & The Crystal Method "(Can't You) Trip Like I Do"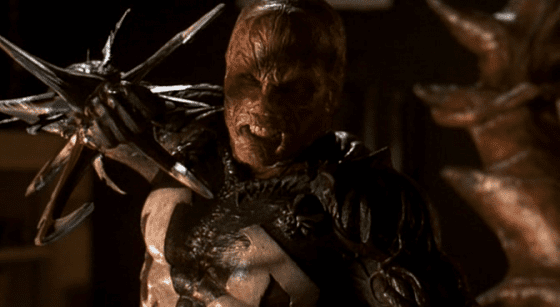 The Crystal Method are probably more closely associated with the Blade franchise in the world of comic book movies but they teamed up with the band Filter for a song on 1997's Spawn soundtrack.  The soundtrack for Spawn was rock heavy and features groups like The Prodigy, Butthole Surfers, Henry Rollins, Korn, Silverchair, Incubus, a remix of "For Whom the Bell Tolls" by Metallica and Marilyn Manson.  There's a music video for Manson's contribution, "Long Hard Road Out of Hell", but it doesn't really have anything to do with the movie unless there was some sort of theme about androgyny that we missed but Filter & The Crystal Method at least incorporated some clips from the movie into their music video, which also seems to be about some bizarre government experiment which causes the members of Filter to start seeing strange things.  The song hit number 29 on the Billboard Modern Rock charts and the entire Spawn album debuted at #7 on the Billboard charts and was certified Gold, selling over 500,000 copies.  Check out the music video for "(Can't You) Trip Like I Do" below.
I'm like the J. Jonah Jameson of Everything Action, writing and editing and constantly demanding pictures of Spider-Man.
(can't you) trip like I do
1997
billboard charts
blade
certified gold
filter
henry rollins
incubus
korn
marilyn manson
metallica
michael jai white
modern rock
musical montage
slayer
soundtrack
spawn
the crystal method