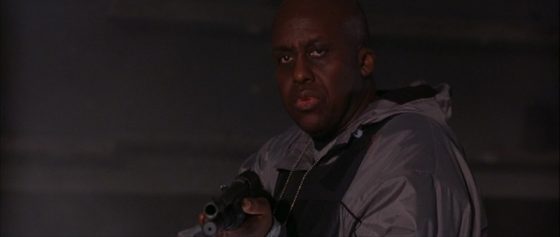 Jafar cast for Aladdin: For Guy Ritchie's live action Aladdin movie, Marwan Kenzari has been cast as the devious Jafar and former SNL star Nasim Pasad has also been cast in a role that's original for this version.
Karate Kid sequel series coming to YouTube Red: Ralph Macchio and William Zabka are coming back for a new series picking up 30 years after the original Karate Kid trilogy where Johnny is reopening the Cobra Kai dojo after being down on his luck and Daniel-san is successful but trying to find balance after Mr. Miyagi died.  The show will be 10, half hour episodes.
LEGO Voltron set coming: Coming off of LEGO's crowdsourced "Ideas" page, a set based on Voltron got over 10,000 votes and will be officially be released by LEGO after they look at and potentially tweak the size and brick count.
ESPN U Becoming the "Ocho" for a Day: On August 8th, ESPN U will become "The Ocho" from Dodgeball with "the best of seldom seen sports" and will include a full day of programming including Darts, Arm Wrestling, Roller Derby, Disc Golf, Cornhole and more. Things kick off at Midnight with the Disc Golf Championship.
Glen Mazzara will showrun The Dark Tower TV series: Although it seems like the movie is going to be a disaster, a TV show continuing The Dark Story is apparently still on the way, based on the fourth novel, Wizard and Glass, which is a prequel filling in more backstory on Roland Deschain, the Gunslinger.  Glen Mazzara of The Walking Dead has been hired to be the showrunner for show.
Possible Scar for The Lion King remake: Although there was a rumor that Hugh Jackman might be voicing Scar coming out of D23, that was proven false and this week it was revealed that Chwitel Ejiofor is apparently in talks to voice Scar for Jon Favreau's remake of the animated classic.
Vin Diesel producing a Miami Vice reboot: Vin Diesel and Fast & Furious writer Chris Morgan are producing a new Miami Vice for television, "based on the original series" but it's not clear if the tone is going to be the dark and gritty Michael Mann style or slightly lighter and there's no casting yet for Crockett or Tubbs but it will most likely be on NBC if picked up.
Most of the cast coming to US for Harry Potter and the Cursed Child: The sequel play to the Harry Potter novels, Harry Potter and the Cursed Child, is coming to Broadway on April 22nd and seven of the original cast members, including the actors playing Harry, Hermione and Ron, will be making the jump across the pond.
Ian McShane joins Hellboy reboot: Ian McShane will take over from the late John Hurt as Professor Broom in the upcoming reboot of Hellboy, starring Stranger Things' David Harbour as Hellboy and Neil Marshall directing.  This new Hellboy is supposed to be darker and R rated.
Shout! Factory ending MST3K sets: After 39 sets of MST3K episodes, Shout! Factory will end the collection with Vol XXXIX that includes The Amazing Transparent Man, Girls Town and Diabolik.  There are 12 episodes that still have not gotten an official release and Shout! Factory said they may never get an official disc release.
Dave Bautista working on Eternal Warrior movie: Valiant Comics is trying to get their own cinematic universe off the ground and Dave Bautista is working on an adaptation of Eternal Warrior.  Apparently Bautista is working on a script and may possibly want to star and Eternal Warrior is, as his name implies, an immortal warrior who is tasked to protect the Geomancer, an oracle for the Earth itself who is constantly hunted by an entity called The Immortal Enemy.
Nightmare Before Christmas getting sequel comic: The story of Jack Skellington will continue in an upcoming manga from TokyoPop that will be in standard size color and black and white manga formats and the story is about Zero getting lost Christmas Town.  The comic will debut in Spring of next year.
John Cena starring in Bumblebee spin-off: The WWE superstar will star in the upcoming Bumblebee spin-off which is hitting in December of next year and follows Bumblbee as he bonds with a teenage girl in the 80's.  Hailee Steinfeld plays the girl and Pamela Adlon and Kenneth Choi are also in the cast and Travis Knight, who directed Kubo and the Two Strings, is directing.
Jaume Collet-Serra directing Jungle Cruise: The Non-Stop/The Shallows director Jaume Collet-Serra will be directing The Rock in an adaptation of the Disney ride The Jungle Cruise and is said to be set in the 30s/40s.  This means that Collet-Serra will not be directing Suicide Squad 2, which he was apparently at the front of the short list for.
First Look at Domino in Deadpool 2: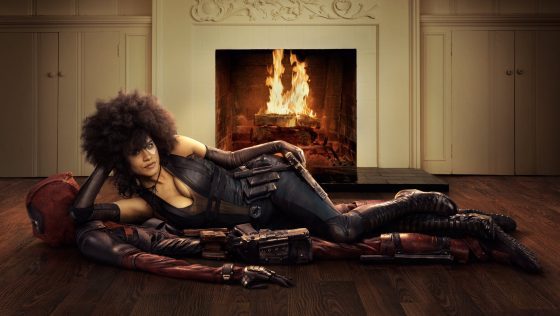 I'm like the J. Jonah Jameson of Everything Action, writing and editing and constantly demanding pictures of Spider-Man.
aladdin
bumblebee
chwitel ejiofor
dave bautista
deadpool 2
domino
espn
eternal warrior
glen mazzara
harry potter and the cursed child
hellboy
ian mcshane
jafar
jaume collett-serra
john cena
jungle cruise
karate kid
lego
lego voltron
lion king
miami vice
News
news shotgun
nightmare before christmas
scar
shout factory
the dark tower
the ocho
vin diesel
voltron
wizard and glass