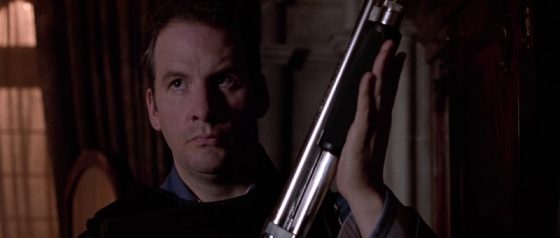 NBC Rebooting The Munsters: Seth Meyers is producing a reboot of The Munsters for NBC where the titular monster family is now in hipster Brooklyn trying to fit in.  Hannibal/American Gods showrunner Bryan Fuller tried to do a new version called Mockingbird Lane that only aired a pilot as a special presentation but did not get picked up to series.
GLOW renewed for Season 2: Netflix has given a second season the 80's wrestling dramedy GLOW, starring Alison Brie and Marc Maron. The new season will air sometime next year on Netflix.
Tim Miller signed on to Neuromancer movie: Deadpool director Tim Miller is the latest person to sign onto a movie adaptation of William Gibson's seminal sci-fi novel Neuromancer.  X-Men producer Simon Kinberg is producing and Fox is putting the movie out.  Torque's Joseph Kahn and Split's Vincenzo Natali were both previously attached to versions of a Neuromancer movie but it seems like this version with Miller is a brand new take.
The Coen Brothers' Western Show Coming to Netflix: The Coen Brothers' anthology Western show, The Ballad of Buster Scruggs, is coming to Netflix sometime next year.  The show will feature a different Western story in each of it's six episodes with Tim Blake Nelson playing the eponymous Buster Scruggs.
Ballers renewed for Season 4: Dwayne Johnson's football/money management dramedy Ballers is coming back for a fourth season on HBO.  The current season finds Johnson's Spencer Strasmore trying to get an NFL team to move to Las Vegas, echoing what is currently going on with the Oakland Raiders.
Milla Jovovich is the villain of Hellboy: The Resident Evil star will take on David Harbour's Hellboy in the upcoming reboot directed by Neil Marshall as Milla Jovovich is playing The Blood Queen.  Ian McShane was recently cast as Professor Broom as well.
Disney pulling all movies from Netflix streaming: Within the last couple of years, Disney and Netflix had made a deal for exclusive streaming rights to new movies from Disney Animation, Marvel and Star Wars which saw things like Doctor Strange, Rogue One and Moana hitting Netflix Streaming but, when that deal ends in 2019, Disney is pulling most of it's content for it's own in development streaming service.  It seems like Netflix is working on a deal to keep the Marvel and Star Wars movies on their service and the Netflix Marvel series will most likely not be affected by the deal.
Fox may be bringing back King of the Hill: Fox is apparently interested in getting new episodes of King of the Hill and have preliminary meetings with Mike Judge and Greg Daniels.  The last new episode of King of the Hill aired in 2010 and Judge is currently busy with Silicon Valley on HBO.
24 officially an anthology series: Fox is getting a new season of 24 but it will feature an entirely different cast and that's apparently the plan for every season going forward, with a new group of characters facing a new threat every season and also possibly getting away from the American/CTU side of things.
Cowboy Ninja Viking gets a release date: The Chris Pratt starring comic adaptation has a release date of June 28th, 2019.  The comic and movie follows a character named Duncan, who has been turned into a "triplet" by a shady government agency that results in him having three distinct personalities, the cowboy, ninja and viking of the title, all of them with a different skillset.
Cate Blanchett playing Lucille Ball in biopic: Blanchett is starring as Lucy for an upcoming, Aaron Sorkin written biopic about Lucy and Desi Arnaz called, Lucy and Desi.  The movie is currently in early development and searching for their Desi.
RIP Haruo Nakajima: The man who wore the original Gojira suit has passed away at age 88.  Nakajima played Godzilla in 12 films, including the 1954 original, Godzilla vs King Kong, Destroy All Monsters, Son of Godzilla and more.
Lion King casting: Two more characters have voices for Jon Favreau's reboot of the animated classic.  Alfre Woodard, who played Mariah Dillard on Luke Cage, will be playing Simba's mother Sarabi while John Kani, who played King T'Chaka in Civil War, will be voicing Rafiki.
Netflix acquires Millarworld: Netflix has acquired the rights to develop movies and TV shows out of the works of Mark Millar, with things like Wanted, Nemesis, Chrononauts, MPH, Jupiter's Legacy and Huck being featured in the annoucement video.  Kick-Ass and Kingsman were also Millar works but those rights are most likely still with the studios who put out the films.  Netflix is also going to put out physical comics of Millarworld stories.
First Look at Cable in Deadpool 2: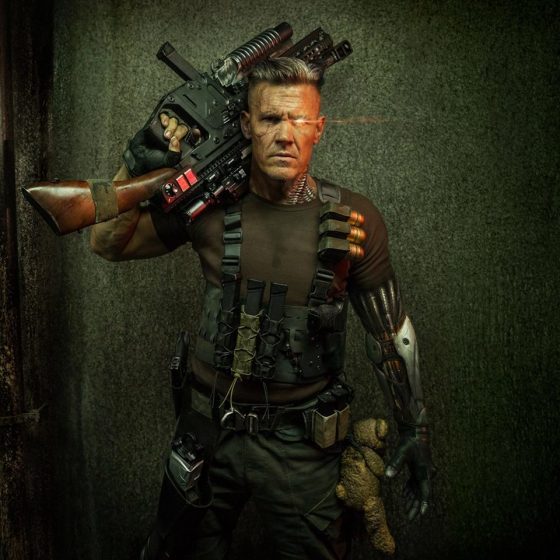 I'm like the J. Jonah Jameson of Everything Action, writing and editing and constantly demanding pictures of Spider-Man.
24
alfre woodard
ballers
blood queen
cable
cate blanchett
chris pratt
cowboy viking ninja
deadpool 2
disney
fox
GLOW
haruo nakajima
hellboy
john kani
king of the hill
lion king
lucille ball
mark millar
mlla jovovich
netflix
neuromancer
News
news shotgun
rafiki
sarabi
the ballad of buster scruggs
the coen brothers
the munsters
tim miller