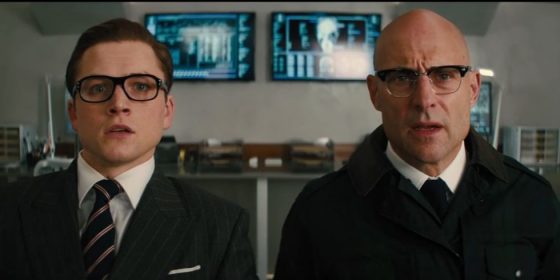 September 1st
Close Encounters of the Third Kind: After an encounter with U.F.O.s, a line worker feels undeniably drawn to an isolated area in the wilderness where something spectacular is about to happen.
Tulip Fever: An artist falls for a young married woman while he's commissioned to paint her portrait during the Tulip mania of 17th century Amsterdam.
September 8th
IT: A group of bullied kids band together when a monster, taking the appearance of a clown, begins hunting children.
9/11: A group of 5 people find themselves trapped in an elevator in the World Trade Center's North Tower on 9/11. They work together, never giving up hope, to try to escape before the unthinkable happens.
Home Again: Life for a single mom in Los Angeles takes an unexpected turn when she allows three young guys to move in with her.
September 15th
All I See is You: A blind woman's relationship with her husband changes when she regains her sight and discovers disturbing details about themselves.
American Assassin: A story centered on counterterrorism agent Mitch Rapp.
Mother!: A couple's relationship is tested when uninvited guests arrive at their home, disrupting their tranquil existence.
September 22nd
Friend Request: When a college student unfriends a mysterious girl online, she finds herself fighting a demonic presence that wants to make her lonely by killing her closest friends.
Kingsman: The Golden Circle: When their headquarters are destroyed and the world is held hostage, the Kingsman's journey leads them to the discovery of an allied spy organization in the US. These two elite secret organizations must band together to defeat a common enemy.
The Lego Ninjago Movie: The battle for Ninjago City calls to action young Master Builder Lloyd, aka the Green Ninja, along with his friends, who are all secret ninja warriors. Led by Master Wu, as wise-cracking as he is wise, they must defeat evil warlord Garmadon, The Worst Guy Ever, who also happens to be Lloyd's dad.
September 29th
American Made: A pilot lands work for the CIA and as a drug runner in the south during the 1980s.
Flatliners: Five medical students, obsessed by what lies beyond the confines of life, embark on a daring experiment: by stopping their hearts for short periods, each triggers a near-death experience – giving them a firsthand account of the afterlife.
Til Death Do Us Part: Michael and Madison Roland had planned to spend the rest of their lives together, until one day Michael's controlling ways turned their perfect marriage. With the help of her best friend, Madison decides to get away. After adopting a new identity, she meets Alex Stone and learns to love again. All is well, until Michael discovers Madison's whereabouts, and recreates the nightmare she once lived all over again.
I'm like the J. Jonah Jameson of Everything Action, writing and editing and constantly demanding pictures of Spider-Man.
9/11
all i see is you
american assassin
american made
close encounters of the third kind
flatliners
friend request
home again
It
kingsman: the golden circle
mother
september 2017
september movie preview
the lego ninjago movie
till death do us part
tulip fever