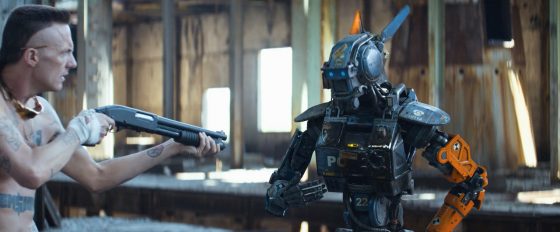 Disney buying Fox: After a month or two of rumors and speculation, Disney confirmed this week that they will be buying 20th Century Fox for $52.4 billion.  The big thing, obviously, is that this brings the X-Men and Fantastic Four back to the MCU but this also gives Disney access to Fox's huge back catalog of films, Avatar, The Simpsons, a 60% share of Hulu and tons more, making Disney, if this deal is legally confirmed by the government as a non-monopoly, it will make them inarguably the most powerful studio/company in entertainment history.
Chad Stahelski adapting Kill or Be Killed: The John Wick director will be adapting Ed Brubaker and Sean Phillips' comic Kill or Be Killed, which is about a man who tries to kill himself but is stopped by a demon and forced to kill bad people as a forced vigilante.
RZA directing Cut Throat City: After the weird Man with the Iron Fists, RZA is going back behind the camera for Cut Throat City, which will star Wesley Snipes, Terrence Howard, Eiza Gonzalez and TI as a crew who return to New Orleans post-Katrina and find themselves without jobs or a home, so they agree to rob a casino for a local crime ring.
Curb Your Enthusiasm renewed for another season: HBO has ordered a 10th season of Curb Your Enthusiasm after it came back earlier this year after 6 years away.
48 Hours getting a remake: The Nick Nolte/Eddie Murphy classic that is one of the movies that created the buddy cop action movie is getting remade with the directors of the Robert Pattinson indie thriller Good Time directing and Jerrod Carmichael co-writing the script.
Finn Wolfhard starring in The Turning: Stranger Things and IT co-star Finn Wolfhard is starring in another upcoming horror movie called The Turning.  The movie will co-star Mackenzie Davis as a woman who becomes the nanny of two orphans living in a creepy country mansion, one of the orphans being Wolfhard.
Die Hard, Goonies and more entering the National Film Registry: Every year the National Film Registry picks a class of movies that are "culturally, historically or aesthetically significant" that will be preserved in the Library of Congress and some of the films selected this year include Die Hard, The Goonies, Superman (1978), Memento, Titanic and more.
The Predator currently in Ghost Recon: WIldlands: The quietly popular Ghost Recon: Wildlands has gotten a pretty awesome free update from now until early January as The Predator is now prowling the jungles of the game.  A special string of missions will find you investigating events similar to what happened in the original Predator film and eventually you'll take on the intergalactic hunter himself.  There's also a very Dutch like character available in PvP multiplayer.
Woody Harrelson in talks for Venom: Woody Harrelson is apparently in talks to join the cast of Ruben Fleischer's Venom film, starring Tom Hardy as Eddie Brock/Venom. Fleischer also confirmed that Lethal Protector and Planet of the Symbiotes are the two comic storylines they are using as inspiration for the movie.
The Vindicators getting a Rick & Morty one shot comic: The dysfunctional superhero team that was introduced in the most recent season of Rick & Morty are getting a one-shot issue of the Rick & Morty comic from Oni Press.  The comic will get into the heroes' backstories and somehow Pickle Rick, Scary Terry and Summer's imaginary friend Tinkles are going to be involved as well.  No word on a release date but probably sometime next year.
Netflix rebooting She-Ra: As part of their deal with Dreamworks, which resulted in shows like Voltron and Trollhunters, Netflix is rebooting the Princess of Power, She-Ra, for an upcoming animated series.  Lumberjanes and Nimona creator Noelle Stevenson will be showrunning the series.
Goosebumps 2 gets a director: The Jack Black starring Goosebumps movie is getting a sequel and Ari Sandel, who directed The DUFF, has been hired as the director.  The first film was directed by Shark Tale and Monsters vs Aliens director Rob Letterman.
Dick Tracy returning to comics from Archie: The yellow trench-coat wearing detective is back in comic form from Archie Comics, who are starting a new Dick Tracy series in April of next year.  Archie co-president Alex Segura is writing the series with art from Thomas Pitilli and the promo art they released makes it look like Tracy might be Asian now and the series will be set in his earlier career.
The Frankenstein Chronicles coming to Netflix: Netflix is bringing the UK series The Frankenstein Chronicles to the states as a Netflix Original, similar to what they did with Peaky Blinders.  The series stars Sean Bean as a former soldier and now police officer in 1830's London who is investigating a series of gruesome "composites" of children made from different bodies that seem to be inspired by Mary Shelley's Frankenstein, the author being an actual character on the show.  There's no release date for when it will hit streaming.
MoviePass accounted for 10% of the gross for some films this year: MoviePass released some stats this week and they said for some films, especially indies in limited release, MoviePass customers accounted for around 10% of the weekend box office gross and in second weeks for big films like Justice League, MoviePass use increased over the opening weekend.
Creed 2 gets a new director: Although it seemed like Stallone was going to direct it himself, Creed 2 now has a new director in relative newcomer Steven Caple Jr.  Caple Jr. has as similar style to Creed director Ryan Coogler, with his main film The Land, about four teens in Cleveland who aspire to be skateboarders but getting caught up with the local crime boss.  Coogler is producing this time around and Michael B. Jordan, Tessa Thompson and Stallone will be back in front of the camera and the movie is looking at a November 2018 release.
First Look at Hawk & Dove in Titans: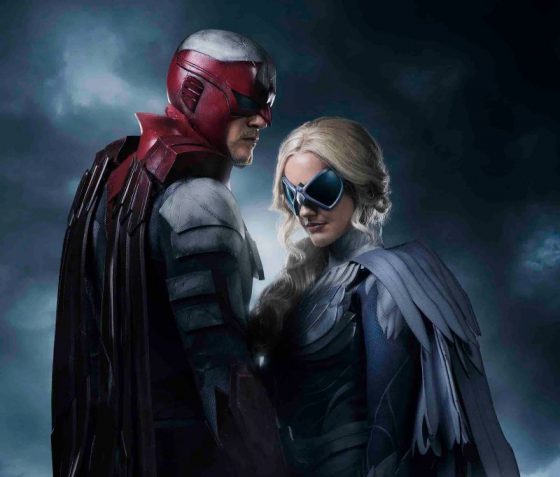 I'm like the J. Jonah Jameson of Everything Action, writing and editing and constantly demanding pictures of Spider-Man.
48 hours
creed 2
curb your enthusiasm
cut throat city
dick tracy
die hard
disney
finn wolfhard
fox
ghost recon: wildlands
goosebumps 2
larry david
moviepass
national film registry
netflix
News
news shotgun
rick & morty
RZA
sean bean
she-ra
the frankenstein chronicles
the goonies
the predator
the turning
the vindicators
venom
wesley snipes
woody harrelson