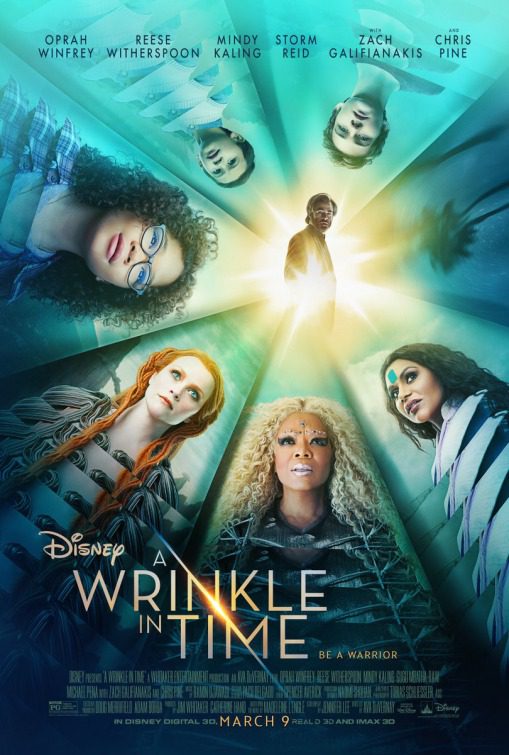 A Wrinkle in Time
Starring: Storm Reid, Oprah Winfrey, Reese Witherspoon, Mindy Kaling, Zach Galifinakis, Chris Pine, Gugu Mbatha-Raw
Directed by: Ava DuVernay
Plot: After the disappearance of her scientist father, three peculiar beings send Meg, her brother, and her friend to space in order to find him.
Rotten Tomatoes Freshness: 42%
Critical Consensus: "A Wrinkle in Time is visually gorgeous, big-hearted, and occasionally quite moving; unfortunately, it's also wildly ambitious to a fault, and often less than the sum of its classic parts"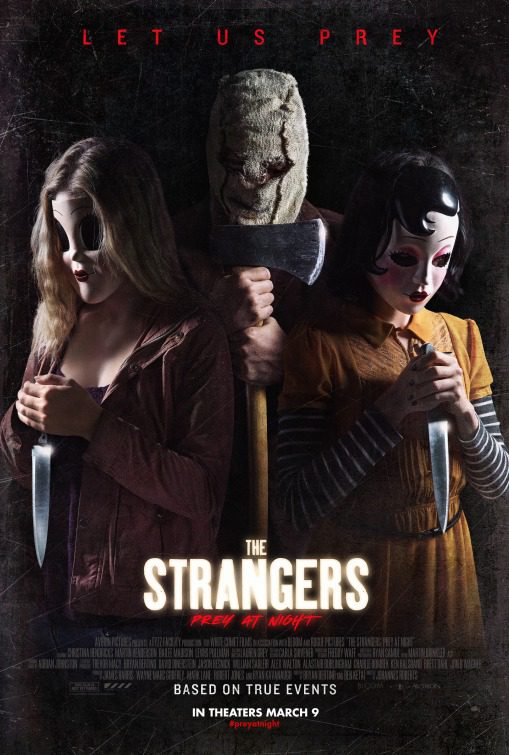 The Strangers: Prey At Night
Starring: Bailee Madison, Christina Henderson, Martin Henderson, Lewis Pullman, Emma Bellomy
Directed by: Johannes Roberts
Plot: A family staying in a secluded mobile home park for the night are visited by three masked psychopaths, to test their every limit.
RT Freshness: 39%
Critic Consensus: "The Strangers: Prey at Night may appeal to fans of the original who've been jonesing for a sequel, but its thin story and ironic embrace of genre tropes add up to a bloody step back"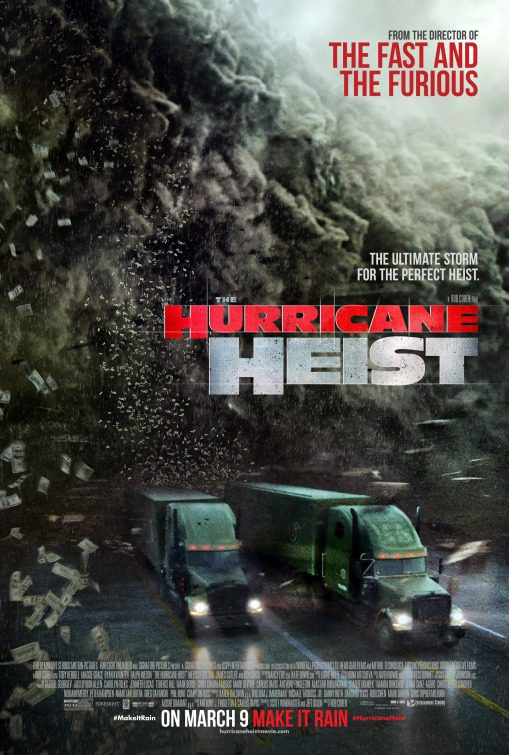 The Hurricane Heist
Starring: Maggie Grace, Toby Kebbell, Ryan Kwanten, Ralph Ineson, Randy Couture, Melissa Bolona
Directed by: Rob Cohen
Plot: Thieves attempt a massive heist against the U.S. Treasury as a Category 5 hurricane approaches one of its Mint facilities.
RT Freshness: 27%
Critic Consensus: N/A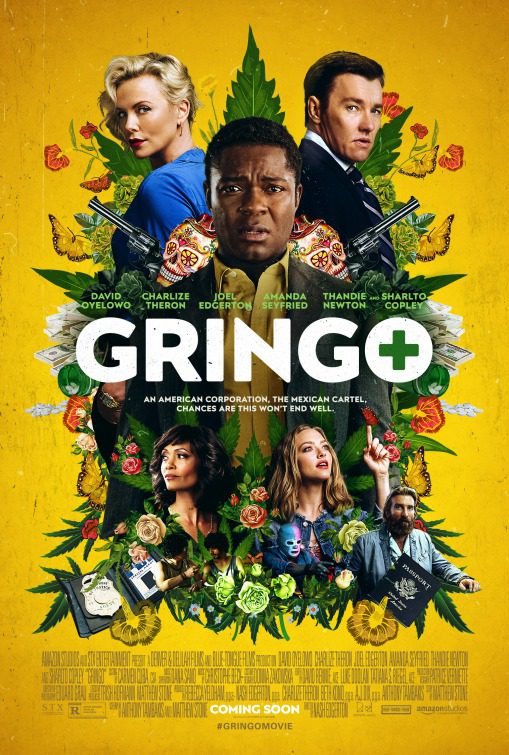 Gringo
Starring: David Oyelowo, Charlize Theron, Joel Edgerton, Amanda Seyfried, Thandie Newton, Sharlto Copley
Directed by: Nash Edgerton
Plot: Mild-mannered businessman Harold Soyinka finds himself at the mercy of his back-stabbing business colleagues back home, local drug lords and a morally conflicted black-ops mercenary after going to Mexico to secure a new marijuana drug.
RT Freshness: 35%
Critic Consensus: "Gringo rounds up a bafflingly overqualified cast for a misfire of a comedy that's fatally undermined by its messy plot, poorly conceived characters, and obvious debts to better films"
I'm like the J. Jonah Jameson of Everything Action, writing and editing and constantly demanding pictures of Spider-Man.
a wrinkle in time
Admit One
ava duvernay
charlize theron
christina hendricks
david oyelowo
gringo
joel edgerton
maggie grace
mindy kaling
new in theaters
oprah
reese witherspoon
rob cohen
the hurricane heist
the strangers: prey at night
toby kebbell