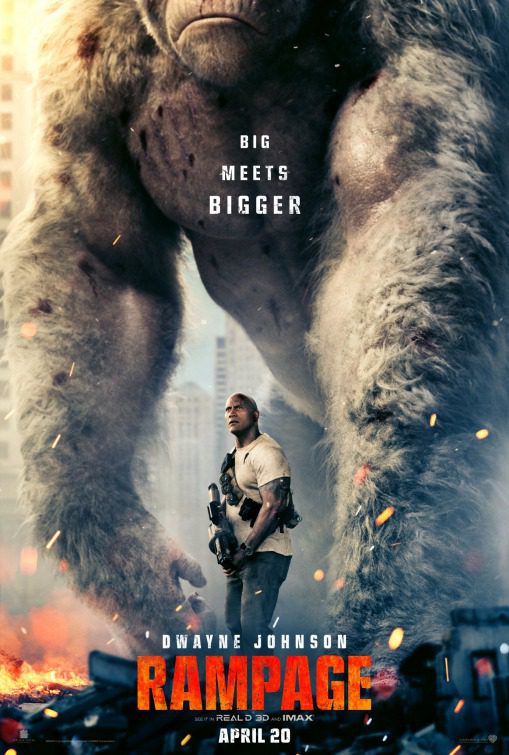 Rampage
Starring: Dwayne Johnson, Naomie Harris, Malin Akerman, Jeffrey Dean Morgan, Jake Lacy, Joe Manganiello
Directed by: Brad Peyton
Plot: Primatologist Davis Okoye shares an unshakable bond with George, the extraordinarily intelligent gorilla who has been in his care since birth. But a rogue genetic experiment gone awry transforms this gentle ape into a raging monster. As these newly created monsters tear across North America, destroying everything in their path, Okoye teams with a discredited genetic engineer to secure an antidote, fighting his way through an ever-changing battlefield, not only to halt a global catastrophe but to save the fearsome creature that was once his friend.
Rotten Tomatoes Freshness: 52%
Critic Consensus: "Rampage isn't as fun as its source material, but the movie's sheer button-mashing abandon might satisfy audiences in the mood for a brainless blockbuster"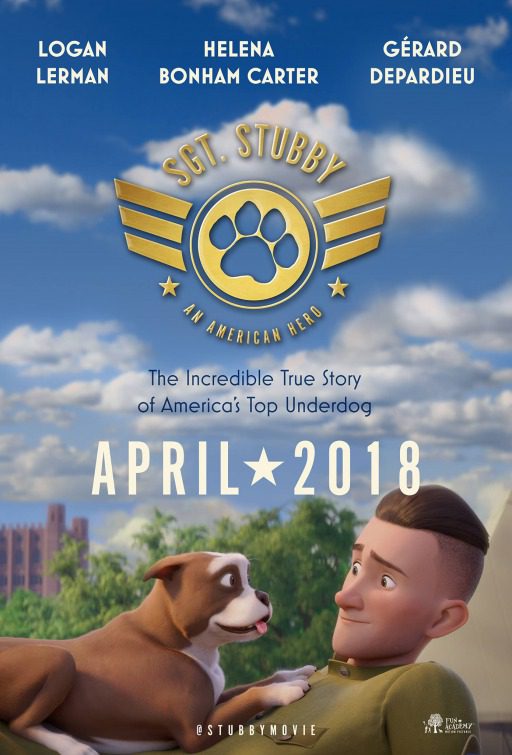 Sgt. Stubby: An American Hero
Starring: Helena Bonham Carter, Logan Lerman, Gerard Depardieu, Jim Pharr
Directed by: Richard Lanni
Plot: The incredible true story of a stray dog who became a hero of the First World War.
RT Freshness: 91%
Critic Consensus: N/A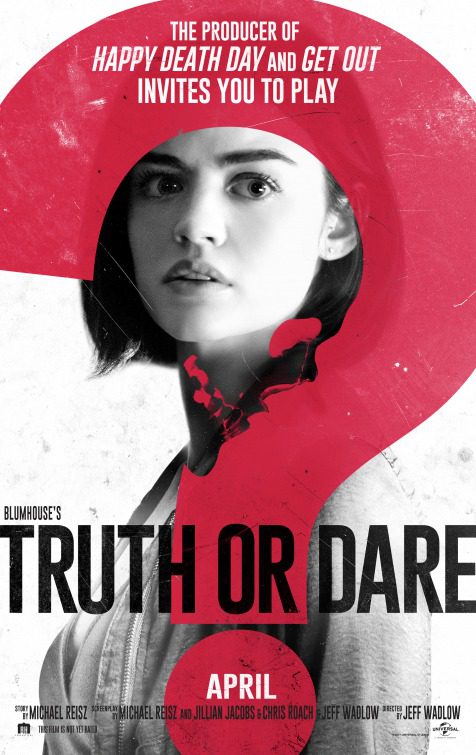 Truth or Dare
Starring: Lucy Hale, Tyler Posey, Violett Beane, Hayden Szeto, Landon Liboiron, Sophia Ali, Sam Lerner
Directed by: Jeff Wadlow
Plot: A harmless game of "Truth or Dare" among friends turns deadly when someone–or something–begins to punish those who tell a lie–or refuse the dare.
RT Freshness: 21%
Critic Consensus: "Truth or Dare's slick presentation isn't enough to make this mediocre horror outing much more frightening than an average round of the real-life game"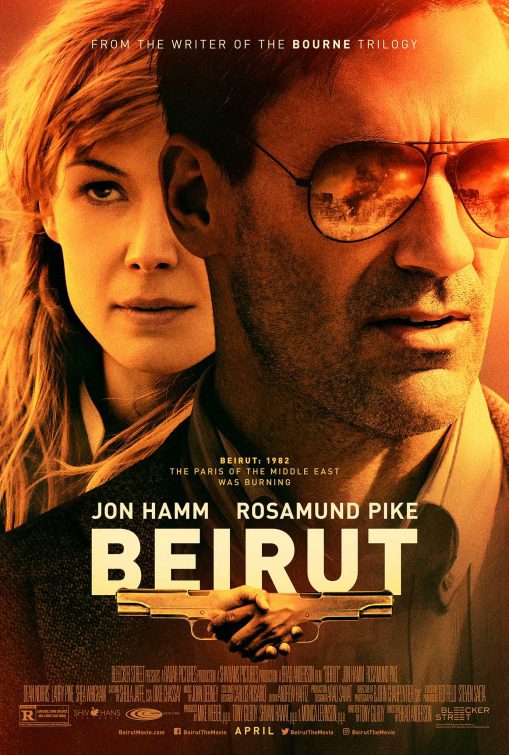 Beirut
Starring: Jon Hamm, Rosamund Pike, Dean Norris, Shea Whigham, Larry Pine
Directed by: Brad Anderson
Plot: Caught in the crossfires of civil war, CIA operatives must send a former U.S. diplomat to negotiate for the life of a friend he left behind.
RT Freshness: 78%
Critic Consensus: "Beirut tells a complex, tightly plotted tale of international intrigue, further elevated by strong central performances from Jon Hamm and Rosamund Pike"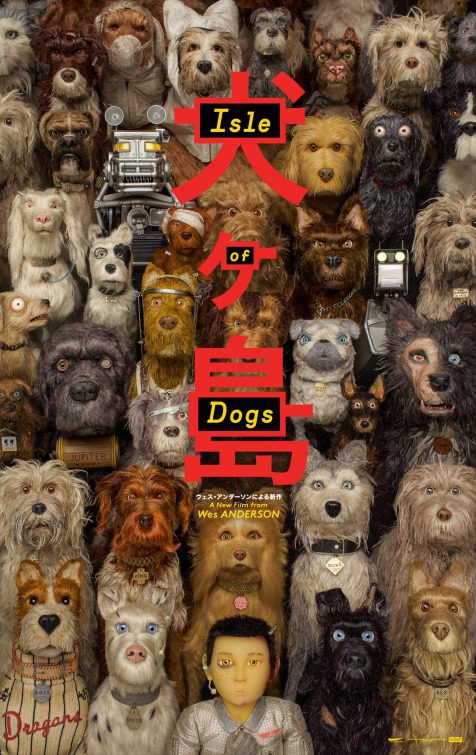 Isle of Dogs
Starring: Bill Murray, Bryan Cranston, Koyu Rankin, Edward Norton, Liev Schreiber, Jeff Goldblum, Scarlett Johansson, Tilda Swinton, Bob Balaban
Directed by: Wes Anderson
Plot: An outbreak of canine flu in Japan leads all dogs to be quarantined on an island. A boy journeys there to rescue his dog Spots and gets help from a pack of misfit canines who have also been exiled.
RT Freshness: 91%
Critic Consensus: "The beautifully stop-motion animated Isle of Dogs finds Wes Anderson at his detail-oriented best while telling one of the director's most winsomely charming stories"
Admit One
beirut
blumhouse
dwayne johnson
isle of dogs
jon hamm
new in theaters
rampage
rosamund pike
sgt. stubby
the rock
truth or dare
wes anderson