Battle at the Box Office 4/30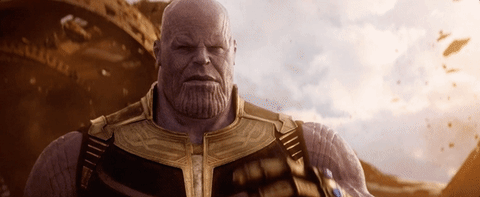 There was no doubt that Avengers: Infinity War was going to be gigantic but the numbers are still staggering, as the movie had the highest ever domestic and worldwide opening.
Infinity War made $258 million for its opening, topping the previous record holder, Star Wars: The Force Awakens, which opened to $247 million.  It also had a staggering $641 million worldwide, topping The Fate of the Furious by over $100 million for the largest worldwide opening of all time.  This opening is also more than $50 million above the two largest opening MCU movies to date, the first Avengers film and Black Panther, which made just slightly over $200 million in their debuts.  Obviously it shattered a number of other records as well including best ever April opening, fastest movie to reach $100, $200 and $250 million, best PG-13 opening of all time and best adjusted Saturday and Sunday one day totals.  We'll have to see how well the movie holds but there is literally no major competition until the May 18th, so it should continue to rake in the money.
Off in another universe, A Quiet Place dropped to second with another $10 million.  Its now made over $148 million domestically and $235 million worldwide.
I Feel Pretty remained in third with $8 million, bringing it to $29.5 million for its two weeks out.  Rampage and Black Panther rounded out the top 5, with the latter jumping back into the top 5 after being in eighth last weekend.  A number of larger theaters were doing gigantic MCU marathons so maybe that helped the numbers or maybe people just went to see Black Panther again before seeing Infinity War.  Black Panther has made over $1.3 billion worldwide and is the third highest grossing film domestically of all time and the 10th highest grossing film worldwide of all time.
Further down the list, Super Troopers 2 took a gigantic hit from last weekend's surprisingly strong opening, falling almost 80% from last weekend and only making another $3.6 million.  Ready Player One also took some damage from Infinity War, dropping 67% from last weekend and falling to ninth place. Just outside the top 10, a special Fathom showing of Cendrilllon from the Met Opera took in $1.3 million on 900 screens.
a quiet place
avengers
biggest of all time
black panther
cendrillion
fathom events
i feel pretty
infinity war
ready player one
record breaking
super troopers 2
weekend box office