Battle at the Box Office 5/7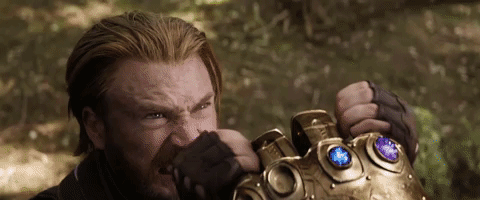 Surprising no one, Avengers: Infinity War was not defeated by any of the new movies arriving in theaters this past weekend, pushing hard and becoming the fasted movie to ever reach $1 billion dollars worldwide in just 11 days.
Infinity War brought in another $112.4 million, bringing it to over $450.8 million domestically.  This past weekend was the second highest 2nd weekend of all time and the second fastest movie to reach $450 million domestically, outpaced only by The Force Awakens. Speaking of The Force Awakens, although Infinity War had a bigger opening (in fact, the biggest opening ever, period), it fell more in its weekend, putting it about $90 million off from where The Force Awakens was in the same time period.  It's about $50 million above where Jurassic World and Black Panther were in their second weekends and about $80 million more than where The Avengers or The Last Jedi were. For the MCU, Infinity War is currently in fourth place, topping everything but Black Panther, The Avengers and Avengers: Age of Ultron in only two weeks. Worldwide, the movie has made $1.16 billion.
The remake of Overboard did the best of the new releases, bringing in $14.7 million.  It's the fifth best opening for Mexican star Eugenio Derbez and the 11th best opening for Anna Faris, whose top 5 best openings are Chipmunks: The Squeakquel, Scary Movies 3, 1 and 4 and Cloudy With a Chance of Meatballs 2.  Adjusted for inflation, the original Kurt Russell/Goldie Hawn overboard made $4.4 million in its opening weekend.
A Quiet Place, I Feel Pretty and Rampage all slid down one spot to accommodate Overboard, with A Quiet Place still performing solidly in third place and closing in on $160 million domestically with I Feel Pretty in fourth with another $4.9 million and Rampage in fifth with another $4.6 million.
Tully opened in sixth place with $3.2 million, which is the second best opening for director Jason Reitman but all of his movies besides Labor Day have had miniscule first weekends in less than 20 theaters.  Tully was about $2 million off from Labor Day.
Black Panther took in another $3.1 million and it is closing in on $700 million domestically.  If it crosses that mark, it will be only the third movie in film history to do so, joining Avatar and The Force Awakens.
The weekend's other new release, Bad Samaritan, had the 8th worst opening of all time for a movie in 2,000-2,500 theaters, making only $1.7 million in 2,007 theaters, a terrible $876 per theater.  It's currently sitting between Warren Beatty's dramedy misfire Rules Don't Apply and Zac Effron's EDM DJ drama We Are Your Friends on the all time worst chart.
a quiet place
anna faris
avengers
bad samaritan
Battle at the Box Office
black panther
eugenio derbez
i feel pretty
infinity war
overboard
rampage
record breaking
tully
weekend box office totals
worst openings of all time