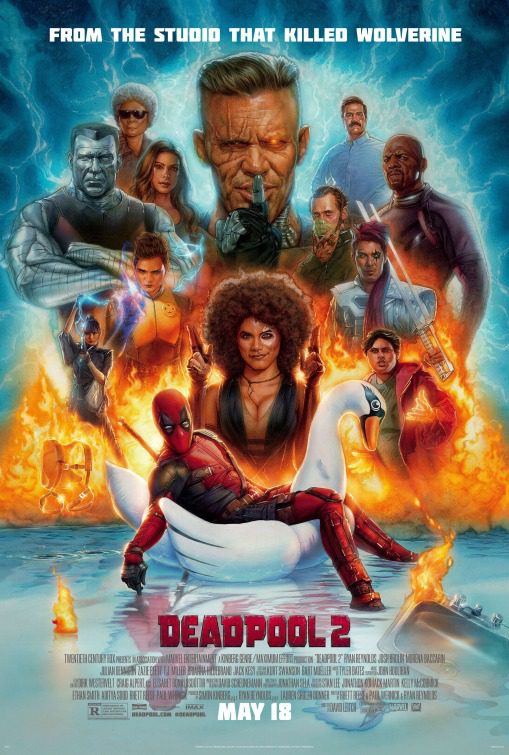 Deadpool 2
Starring: Ryan Reynolds, Josh Brolin, Morena Baccarin, Julian Dennison, Zazie Beetz, TJ Miller, Karan Soni, Brianna Hildebrand
Directed by: David Leitch
Plot: Deadpool needs to assemble a team of other mutants to protect a young mutant who is, for some reason, the target of time traveling assassin Cable.
Rotten Tomatoes Freshness: 85%
Critic Conensus: "Though it threatens to buckle under the weight of its meta gags, Deadpool 2 is a gory, gleeful lampoon of the superhero genre buoyed by Ryan Reynolds' undeniable charm"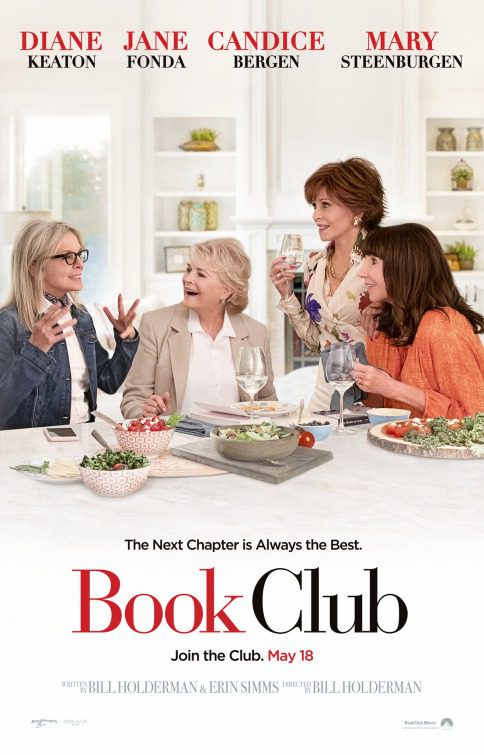 Book Club
Starring: Candice Bergen, Diane Keaton, Jane Fonda, Mary Steenburgen, Craig T. Nelson, Alicia Silverstone
Directed by: Bill Holderman
Plot: Four lifelong friends' lives are shaken up when it's suggested they read 50 Shades of Grey for their book club.
RT Freshness: 57%
Critic Consensus: "Book Club only intermittently rises to the level of its impressive veteran cast; fortunately, they're more than enough to bring pedestrian material entertainingly to life"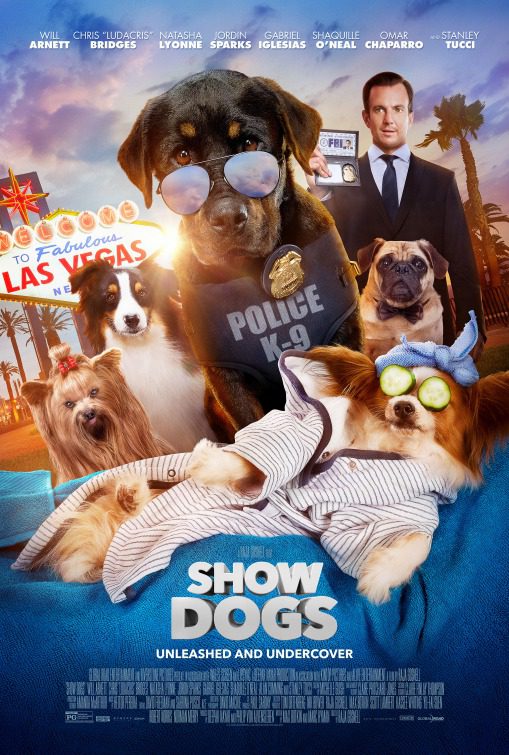 Show Dogs
Starring: Will Arnett, Ludacris, Natasha Lyonne, Jordin Sparks, Gabriel Iglesias, Shaq, Omar Chaparro, Stanley Tucci
Directed by: Raja Gosnell
Plot: A detective and his canine partner have to go undercover at a prestigious dog show to solve their latest case.
RT Freshness: 28%
Critic Consensus: N/A
I'm like the J. Jonah Jameson of Everything Action, writing and editing and constantly demanding pictures of Spider-Man.
Admit One
book club
candice bergen
david leitch
deadpool
diane keaton
jane fonda
josh brolin
ludacris
mary steenburgen
new in theaters
ryan reynolds
show dogs
wade wilson
will arnett