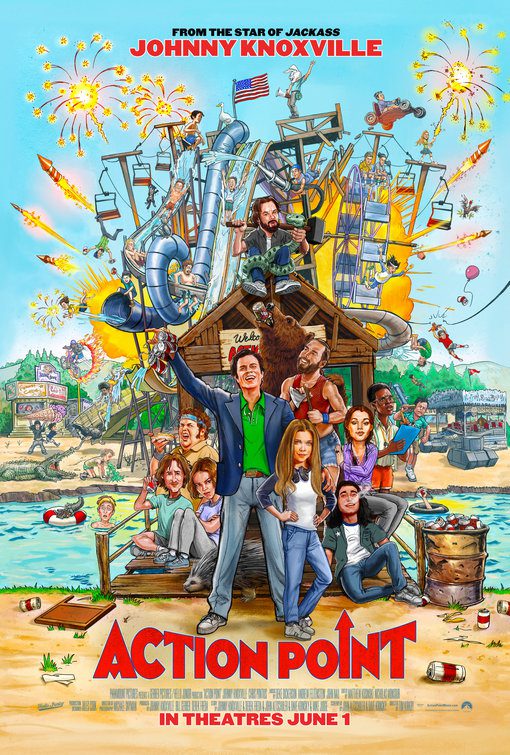 Action Point
Starring: Johnny Knoxville, Aidan Whytock, Joe Vaz, Leon Clingman, Matthew Peterson, Chris Pontius
Directed by: Tim Kirkby
Plot: The owner of a rundown and dangerous amusement park doubles down on the high thrills/no rules attitude to try and draw customers away from a recently opened corporate mega-park.
Rotten Tomatoes Freshness: 14%
Critic Consensus: N/A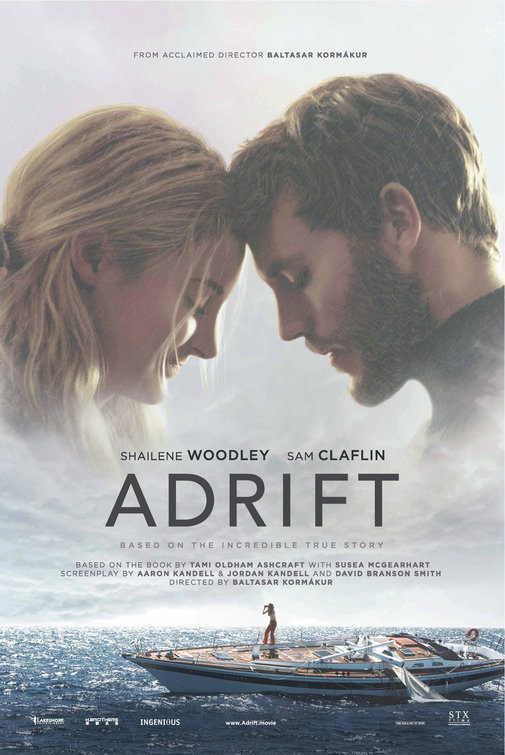 Adrift
Starring: Shailene Woodley, Sam Claflin, Jeffrey Thomas, Elizabeth Hawthorne, Grace Palmer
Directed by: Baltasar Kormákur
Plot: Two lovers take a job to sail from Tahiti to San Diego but the end up right in the path of one of the most powerful hurricanes in recent memory, leaving them stranded and injured with the boat critically damaged.
RT Freshness: 68%
Critic Consensus: "Adrift sails smoothly between love story and survival drama, thanks in large part to a gripping central performance from Shailene Woodley"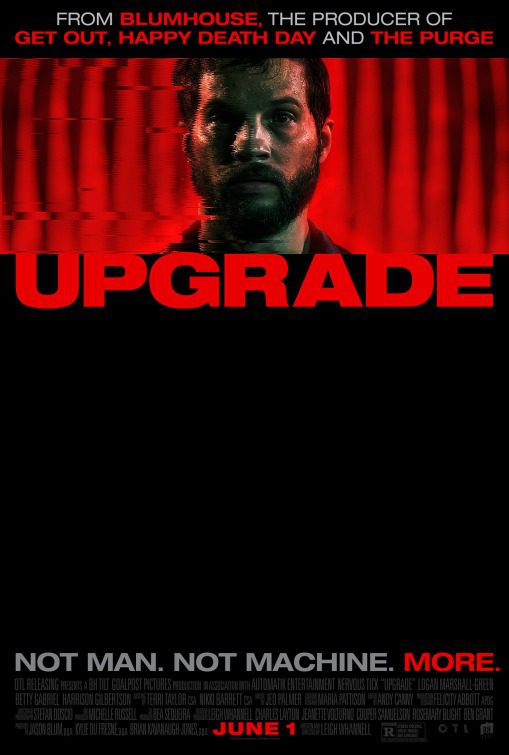 Upgrade
Starring: Logan Marshall-Green, Betty Gabriel, Harrison Gilbertson, Benedict Hardie, Michael M. Foster, Simon Maiden
Directed by: Leigh Whannell
Plot: A man looking for revenge on the people who paralyzed him and murdered his wife gets a high tech implant that gives him superhuman abilities and an AI called STEM.
RT Freshness: 87%
Critic Consensus: "Like its augmented protagonist, Upgrade's old-fashioned innards get a high-tech boost — one made even more powerful thanks to sharp humor and a solidly well-told story"
action point
Admit One
adrift
blumhouse
jackass
johnny knoxville
leigh whannell
logan marshall-green
new in theaters
rotten tomatoes
sam claflin
shailene woodley
upgrade