News Shotgun 8/4
By Zach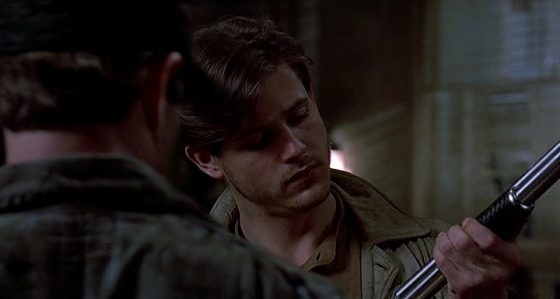 Cult board game Dark Tower coming back: Restoration Games, who are bringing back Fireball Island later this year, are reaching back and putting their update skills on another cult classic board game, the electronic fantasy game Dark Tower.  The original game featured a giant plastic Tower in the middle of the board and players had to battle monsters and gather resources to build themselves up for a climactic battle and the tower, "…generated encounters, ran the bloody battles, and even haggled with players in the bazaar through a series of bleeps and flashing LED numbers on the screen".  Like Fireball Island, Restoration will be doing a Kickstarter campaign that will launch sometime next year.
Fargo Season 4 confirmed: Noah Hawley's excellent expansion of the Fargo crime world is officially getting another season at FX.  Season 4 will take place in the 50's and follow a war between two Kansas City crime organizations, one black and one Italian and Chris Rock will be playing the head of the former.  The new season is arriving sometime next year.
The Batman script may be ready in two weeks: The long-gestating "The Batman" may finally be shifting into gear as Matt Reeves revealed he thinks a new script will be ready within two weeks and the movie could get on the fast track and start shooting in spring or summer next year if everything goes correctly.  Ben Affleck is still involved in some capacity, although he might be starring and a younger actor would play Batman for a majority of the movie, as it's going back in time to tell a story that is "defining" for this version of Batman, according to Reeves, but it's not an origin story or a Year One adaptation.
Sony developing a Kraven the Hunter movie: Sony is continuing to expand, possibly recklessly, their "Spider-Verse" series of movies that are in the world of Spider-Man but don't have anything to do with the web crawler himself.  This week, Sony hired Richard Wenk, who recently wrote Equalizer 2, to write a script for a movie following Kraven the Hunter.  The Black Cat/Silver Sable movie was already put on hold and Jared Leto was cast as Morbius the Living Vampire but if Venom bombs, the whole enterprise may get scrapped.
Rebeca Ferguson joins the MiB reboot/sequel: Mission: Impossible's Rebecca Ferguson has joined the cast of the upcoming MiB rebootquel as most likely the main alien villain taking on Chris Hemsworth and Tessa Thompson.  F. Gary Gray is directing and Liam Neeson, Kumail Nanjiani, Rafe Spall and Emma Thompson, returning from MiB 3, are co-starring and it's out in May next year.
80's Transformers movie coming back to theaters: Fathom Events is bringing back the classic 80's animated Transformers movie back to theaters for one night only on September 27th.  Tickets are on sale now and attendees will also get a special preview of the upcoming Bumblebee movie.
Dave Bautista starring in action/comedy My Spy: Bautista has signed on to star in the movie My Spy from the director of the Get Smart movie, Peter Segal.  Bautista will play a badass CIA operative who is forced to go undercover to surveil a family and has to deal with the family's precocious 9-year-old daughter, so this is basically Bautista's The Tooth Fairy or The Pacifier.
Colin Farrell and Mel Gibson co-starring in War Pigs: Farrell and Gibson have signed on to star in the World War II-set War Pigs, from Dead Snow and Hansel & Gretel: Witch Hunters director Tommy Wirkola.  The movie follows ex-soldiers who are out for revenge against a gang that killed one of their own and stole their drug money.
Blumhouse developing Fantasy Island movie: Blumhouse is looking to bring back the cheesy 70's TV show Fantasy Island for a new movie with Truth or Dare's Jeff Wadlow directing.  The Truth or Dare writers are also on board, so this new Fantasy Island could have some sort of horror bent (maybe the fantasies turn to nightmares?).  The original series starred Ricardo Montalban and Hervé Villechaize as the overseers of the titular island, where people paid a hefty fee to live out their fantasies, no matter what they were.
Timeless getting a TV movie series finale: The fan favorite NBC show was not able to repeat it's last minute renewal like what happened for its first season and was canceled at the end of its second season this year.  The show left off on a cliffhanger and NBC has announced the story will get a proper ending with a special two-part series finale that will air late this year.
MoviePass raising prices, cutting availability: After last week's lack of funds disaster and the blackout of MI: Fallout, MoviePass announced that they are raising the service's price to $14.99 a month and that major blockbusters will not be available until after two weeks of release and some showtimes and films may still not be available at all.  The service's horrendous "surge pricing" is still active as well, which gets arbitrarily thrown onto films that MoviePass deems "busy" and could add up to $8 dollars of additional fees to the ticket purchase.  It's not clear if this will be enough to save the service, whose stock price is tanking and faces competition from the likes of AMC's Stubs A-List service and other possible services in the future.
The Shield coming to Blu-Ray in November: The Shield is coming to Blu-Ray in a complete series box set in November.  Creator Shawn Ryan has been working to restore the episodes to 4K and widescreen format for years and it will be available on November 8th.  Streaming services will also start streaming the 4K/HD version of the series this fall as well.
24 Prequel series announced: Fox announced that they are developing a prequel series to 24 that follows a young Jack Bauer in the time before season 1 as he goes from special forces to CTU.  They are also still developing another series with the 24 branding, which will be a legal thriller where a lawyer has a day to stop the execution of her client.
Stranger Things Season 3 delayed: Stranger Things Season 3 was probably anticipated by many to arrive in October of this year, as Season 2 rolled out the year after the first season debuted, but the Duffer Brothers have confirmed that the third season will arrive next year, as they are taking their time to develop the story for the third chapter in the Hawkins saga.  They unveiled a fun teaser earlier this year that show Hawkins is getting another staple of 80's culture, a mall, which will most likely be a central locale of season 3.
Season 5 of Better Call Saul confirmed: Season 4 of Better Call Saul is finally here on Monday (8/6) and AMC has confirmed a fifth season will be on the way as well, which will air most likely sometime in 2019.
Chilling Adventures of Sabrina gets a release date: The Chilling Adventures of Sabrina, the dark and horror based comic from Archie, is coming to Netflix on October 26th with 10 episodes.  The show is from the team behind Riverdale and takes place in the Riverdale universe and Mad Men's Kiernan Shipka plays Sabrina, who has to battle dark magic forces and learn about her family's secret past.
Jessica Chastain starring in action movie Eve: Chastain is producing and starring in a new action movie called Eve, from director Matthew Newton.  There's pretty much no details except it will be a "character-driven" action movie.
More casting for Doctor Sleep: The upcoming Stephen King adaptation (and The Shining sequel) Doctor Sleep has added more cast members, including Fargo and Westworld's Zahn McClarnon as Crow Daddy, one of the evil "psychic vampires" that the grown Danny Torrence has to face off against and Carl Lumbly and Alex Essoe will be playing Dick Halloran and Wendy Torrence.  Rebecca Ferguson is the main villain, Rose the Hat, the leader of the vampires who are targetting a girl that shares Danny's "shine" ability.  Danny is being played by Ewan McGregor and Gerald's Game/Oculus director Mike Flanagan is directing.
Andy Serkis directing an Animal Farm adaptation for Netflix: After last week's massive deal by Netflix to buy Serkis' Mowgli movie, they are tapping the mo-cap master to direct another film for them, a new version of George Orwell's Animal Farm.  Dawn/War of the Planet of the Apes is producing with his previous star and this new Animal Farm will utilize the same mo-cap tech that the Apes movies and Mowgli used to bring it's Communist farm animals to life.
ALF may be coming back: Warner Bros is apparently shopping around the idea of bringing back beloved 80's alien ALF for a new TV series.  ALF was a pop culture sensation, with the 80's series running for four seasons and accompanied by tons of merchandise and ALF making the rounds to talk shows, awards shows, parades and more.  ALF came back in 2004 and got his own late night talk show on TV Land but that only lasted 6 episodes.
First official look at Terminator 6: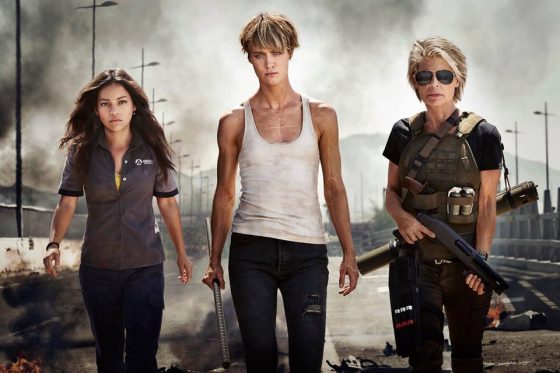 I'm like the J. Jonah Jameson of Everything Action, writing and editing and constantly demanding pictures of Spider-Man.
24
alf
andy serkis
animal farm
better call saul
blumhouse
board games
chilling adventures of sabrina
colin farrell
dark tower
dave bautista
doctor sleep
eve
fantasy island
fargo
jessica chastain
kraven the hunter
matt reeves
mel gibson
men in black
moviepass
my spy
netflix
News
news shotgun
rebecca ferguson
sony
stranger things
terminator 6
the batman
the shield
timeless
transformers the movie
war pigs