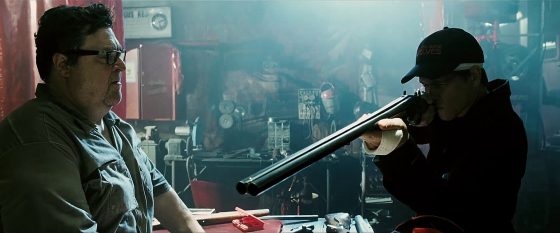 New Time Machine adaptation in development: UK network Sky is developing a new adaptation of HG Wells' classic novel The Time Machine.  The series could arrive in the US via Sky's partners HBO or Showtime.
Netflix cancels The Break and The Joel McHale Show: Netflix canceled two of their talk/comedy shows this week as The Break with Michelle Wolf and The Joel McHale Show were both canceled.  Apparently, neither show drew the number of viewers Netflix was looking for.
HBO officially picks up Watchmen series: HBO has officially picked up Damon Lindelof's Watchmen series to air possibly in 2019.  The show will star Regina King, Jeremy Irons, Don Johnson, Tim Blake Nelson, Louis Gossett Jr., Yahya Abdul-Mateen II, Adelaide Clemens and Frances Fisher and is not a direct adaptation of the graphic novel but a new story set in the present day of the Watchmen universe.
USA cancels Shooter, picks up Bourne spin-off: USA canceled their adaptation of Shooter, starring Ryan Phillippe taking over as Bob Lee Swagger from Mark Wahlberg.  The series is currently wrapping up its third season, which will now be it's last.  USA picked up another movie/novel based series with a Bourne spin-off Treadstone, which is set around the evil CIA black ops program and will follow it's origins while also telling a present-day story of sleeper agents who are activated.  Treadstone is going into production next year and will be run by Heroes creator Tim Kring.
The Tommyknockers movie gets a writer: Another piece of the Stephen Kingaisance that we are currently in, writer Jeremy Slater, who also created The Exorcist TV series for Fox, is writing the screenplay for the new version of The Tommyknockers.  The Tommyknockers was previously adapted into a terrible 1993 miniseries and the novel and upcoming film are about a mysterious alien spacecraft that transforms anyone who comes into contact with it.  King himself hates the book and it was written right on the brink of him quitting cocaine.
TNT orders Alienist sequel series: TNT has ordered a sequel season to The Alienist based on Caleb Carr's novel follow-up, The Angel of Darkness.  Daniel Bruhl, Luke Evans and Dakota Fanning will return as the crime-solving trio as they investigate a kidnapped baby girl in 1897.
Bruce Lee cast for Once Upon a Time in Hollywood: Tarantino's upcoming Once Upon a Time in Hollywood will be filled with real-life celebrities along with Tarantino's created characters, most notably Margot Robbie as Sharon Tate.  Mike Moh, who played Ryu in the Street Fighter web series, was cast this week as Bruce Lee, who was close with Jay Sebring, a world-renowned hair stylist and one of the five people killed by the Manson cult.  Sebring was pivotal in getting Lee his role on The Green Hornet and helped Lee involved with training stars like Steve McQueen in martial arts.  Sebring is being played by Emile Hirsch in the movie.
It Follows director adapting horror short film: David Robert Mitchell, who directed the critically acclaimed It Follows, will write the script for a new horror movie, They Hear It.  Based on a short film, They Hear It involves a mysterious phenomenon called The Sound, and anyone who hears it suffers horrible consequences.  Julian Terry, who directed the original short, will be directing the movie and he also won the Annabelle: Creation short film competition last year with his short, The Nurse.
Knightfall renewed for season 2: History Channel renewed their Knights Templar series Knightfall for another series and have added Mark Hamill to the cast.  Hamill will play Talus, a Templar who was captured for 10 years in the Holy Land and is now tasked with training young initiates.  There's no word on when Season 2 will start but most likely in 2019.
Castle Rock renewed at Hulu: Also renewed was Hulu's excellent Stephen King series Castle Rock, which will be back for a second season.  There was previously talk that Castle Rock may follow the anthology series format and tell a completely different story next season, possibly with the same cast playing new characters a la American Horror Story.
Barbara Crampton joins Channel Zero Season 4: Horror icon Barbara Crampton, who has appeared in movies like Re-Animator, Chopping Mall, From Beyond and recent movies like You're Next and Beyond the Gates, will co-star in Channel Zero Season 4.  The upcoming season is subtitled "The Dream Door" and is based on the creepypasta story The Hidden Door, where a couple finds a mysterious door in the cellar of their new home that should not exist.
First look at live action Mulan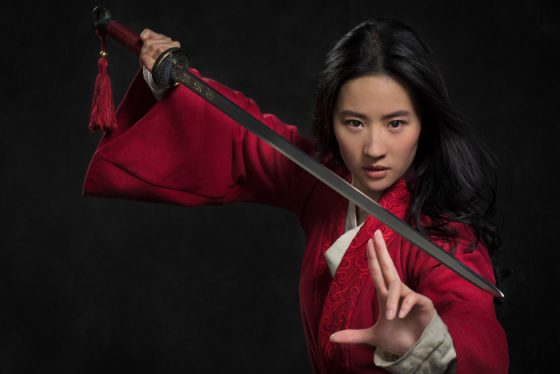 I'm like the J. Jonah Jameson of Everything Action, writing and editing and constantly demanding pictures of Spider-Man.
barbara crampton
bourne
bruce lee
castle rock
channel zero
david robert mitchell
HBO
hg wells
hulu
julian terry
knightfall
mark hamill
mike moh it follows
mulan
netflix
News
news shotgun
once upon a time in hollywood
shooter
stephen king
Tarantino
the alienist
the break
the joel mchale show
the tommyknockers
they hear it
time machine
tnt
treadstone
USA
watchmen