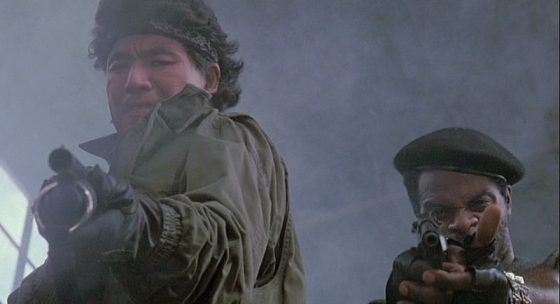 Iron Fist canceled by Netflix: After what was mostly considered a hugely improved second season, Netflix has still decided to make Iron Fist the first casualty of their Marvel shows and it will not get a third season.  The character could still potentially show up on other Defender shows or potentially on the Disney Play streaming service.
NBC developing Abraham Lincoln: Vampire Hunter spin-off series: Most people probably forgot that the movie based on the book Abraham Lincoln: Vampire Hunter even came out but NBC is dipping back into that well for a spin-off following the character of Henry Sturges, Lincoln's vampire ally who battles evil vampires for centuries.  The Last American Vampire seems like it will lose all the interesting historical stuff though and be a generic supernatural procedural where Sturges teams with a young FBI agent to solve crimes.
Ryan Coogler back for Black Panther 2: Ryan Coogler will return to write and direct the upcoming MCU sequel Black Panther 2.  The first film made $1.3 billion worldwide this year.
True Detective Season 3 premiere date: The third season of True Detective, starring Mahershala Ali and Stephen Dorff, will premiere on January 13th on HBO.
Rambo 5 gets an official title and starts casting: Rambo 5 is in production right now and the movie is now officially Rambo 5: Last Blood.  Paz Vega has been cast as a Mexican reporter who goes to Rambo for help rescuing her kidnapped half-sister and Sergio Peris-Mencheta has been cast as the main villain.
Michael Crichton's Micro getting adapted: Spielberg's Amblin Entertainment will be adapting the final novel credited to Michael Crichton, Micro, into a movie.  The book was about 2/3 finished at the time of Crichton's death and was finished by author Richard Preston and the plot followed a group of graduate students who are lured to work for a Hawaii biotech company but get themselves shrunk by a "tensor generator" and cast out into the rainforest, where they have to try and survive.  Neil Widener and Gavin James have been hired to write the script.
Morbius shooting in February 2019: With the massive success of Venom over its opening weekend, Sony is moving forward with their Morbius movie starring Jared Leto, which will start shooting in February next year.  Leto was cast sometime last year as "the living vampire" but there are no specific plot details or if they are shooting for an R or PG-13 rating.
Rookie of the Year getting a remake: A favorite of 90s kids and the movie that gave us the phrase "funky buttlovin" is getting a remake at Fox.  It's not clear if the plot will be exactly the same or if the Chicago Cubs will be the featured MLB team like the original.  Dan Gregor and Doug Mand have been hired to write the script.
The Witcher casts it's main female leads: Joining Henry Cavill as Geralt of Rivia in the upcoming Netflix Witcher series will be Freya Allan as Ciri and Anya Chalotra as Yennifer.  The trio journeys across the Continent together, battling giant monsters and navigating the various kingdoms.
Netflix renews Ozark: Speaking of Netflix, they have renewed Ozark for a third season, which will probably arrive sometime next year.
The Rock starring as John Henry for Netflix: In even more Netflix news, The Rock will be starring as legendary folk-hero John Henry for a movie called John Henry and The Statesmen, where Henry teams up with other figures of legend from around the world.  Jake Kasdan, who directed Jumanji: Welcome to the Jungle, will be directing.  The casting has generated some controversy on certain parts of the internet because they believe John Henry should be a darker skinned, full African-American as portrayed in previous adaptations of the legend.
James Gunn writing and possibly directing Suicide Squad 2: In probably the biggest news of the week, James Gunn, after being fired from Disney after a disingenuous outrage was raised on Twitter over terrible jokes he made almost a decade ago, Gunn has jumped ship to Warner Brothers and will write and possibly direct Suicide Squad 2.  WB has said SS2 will go in a "different direction" but it's not clear if that means total reboot or just make the tone more consistent than the Frankenstein'd mess of the first film.  It's not clear when Suicide Squad 2 will be released, which is par for the course for most of the upcoming DCEU slate.
World War Z 2 going into production: After five years, the sequel to World War Z is going into production in June 2019.  Brad Pitt is back to star and David Fincher will take over as director.  Hopefully, this sequel will incorporate more things from the book, as the first film basically only shared the title and the fact that there are zombies in it.
Michael Shannon joins Knives Out: Rian Johnson's new murder mystery movie is gaining a massive cast with Michael Shannon being the latest edition.  Daniel Craig, Chris Evans and Lakeith Stanfield were cast previously and there are no plot details besides it being Agatha Christie-inspired murder mystery.
First look at The CW's Batwoman: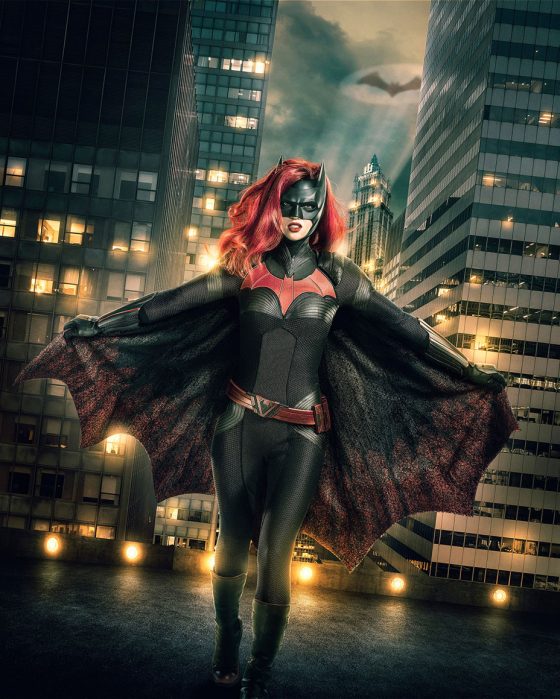 I'm like the J. Jonah Jameson of Everything Action, writing and editing and constantly demanding pictures of Spider-Man.
abraham lincoln: vampire hunter
batwoman
black panther 2
brad pitt
ciri
david fincher
dresden files
fantasy island
george romero
HBO
iron fist
james gunn
jared leto
john henry
knives out
Kung Fu
mcfarlane toys
michael crichton
michael pena
michael shannon
micro
morbius
movie maniacs
nbc
netflix
News
news shotgun
ozark
paz vega
raised by wolves
rambo 5
rambo: last blood
ridley scott
rookie of the year
ryan coogler
secret six
sergio peris-menchata
sony
suicide squad 2
the rock
the witcher
tnt
true detective season 3
universal soldier
venom
world war z 2
yennifer