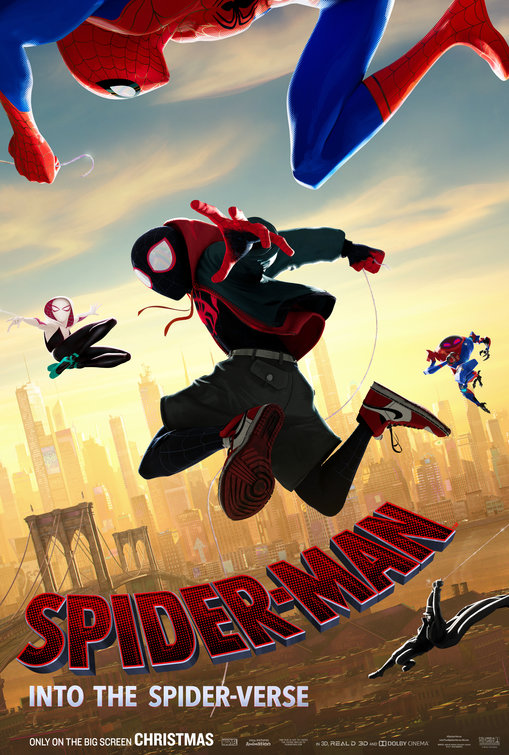 Spider-Man: Into the Spider-Verse
Starring: Shameik Moore, Jake Johnson, Hailee Steinfeld, Mahershala Ali, Brian Tyree Henry, Lily Tomlin, Nicolas Cage, John Mulaney
Directed by: Bob Persichetti, Peter Ramsey, Rodney Rothman
Plot: Spider-Men from across the multiverse, including Miles Morales and Peter Parker, must join forces to stop a threat that could destroy all their homes.
Rotten Tomatoes Freshness: 98%
Critic Consensus: "Spider-Man: Into the Spider-Verse matches bold storytelling with striking animation for a purely enjoyable adventure with heart, humor, and plenty of superhero action"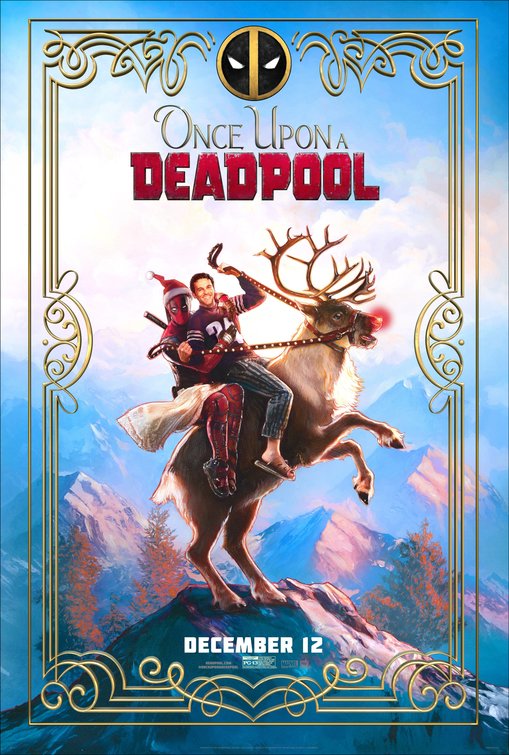 Once Upon a Deadpool
Starring: Ryan Reynolds, Fred Savage, Josh Brolin, Zazie Beetz, Julian Dennison, Morena Baccarin
Directed by: David Leitch
Plot: Deadpool returns with a PG-13 version of Deadpool 2 and a kidnapped Fred Savage to help tell it.
RT Freshness: 48%
Critic Consensus: "Once Upon a Deadpool retains enough of the franchise's anarchic spirit to entertain, but doesn't add enough to Deadpool 2 to justify its own existence"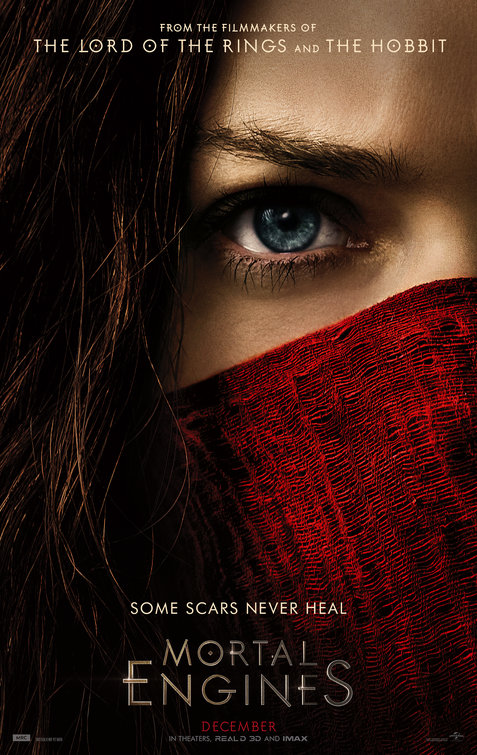 Mortal Engines
Starring: Hugo Weaving, Hera Hilmar, Robert Sheehan, Jihae, Ronan Raftery, Leila George
Directed by: Christian Rivers
Plot: In a post-apocalyptic world where cities ride on wheels and consume each other to survive, two people meet in London and try to stop a conspiracy.
RT Freshness: 33%
Critic Consensus: "Mortal Engines has no shortage of eye-catching special effects, but lacks enough high-octane narrative fuel to give this futuristic fantasy sufficient cinematic combustion"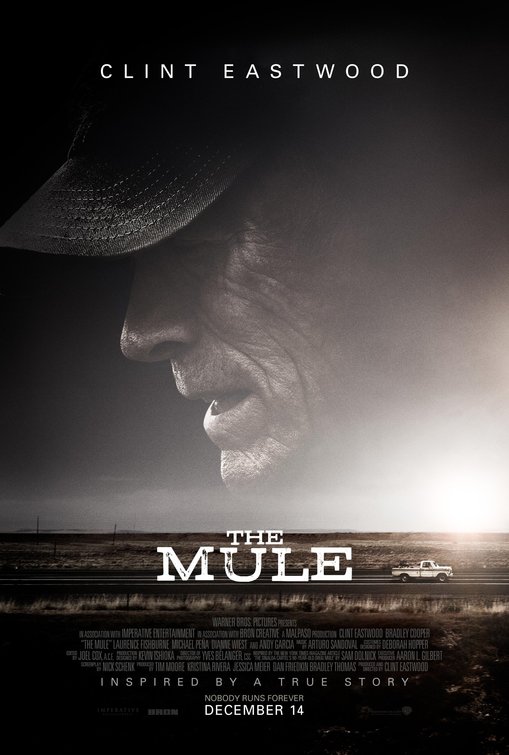 The Mule
Starring: Clint Eastwood, Bradley Cooper, Michael Pena, Laurence Fishburne, Dianne Wiest, Alison Eastwood, Taissa Farmiga
Directed by: Clint Eastwood
Plot: Earl Stone, a man in his 80s who is broke, alone, and facing foreclosure of his business when he is offered a job that simply requires him to drive. Easy enough, but, unbeknownst to Earl, he's just signed on as a drug courier for a Mexican cartel.
RT Freshness: 62%
Critic Consensus: N/A
Admit One
bradley cooper
clint eastwood
deadpool 2
fred savage
hailee steinfeld
hugo weaving
jake johnson
Laurence Fishburne
michael pena
mile morales
mortal engines
new in theaters
nicolas cage
once upon a deadpool
peter jackson
peter parker
ryan reynolds
shameik moore
spider-man: into the spider-verse
the mule