The Pull List – Incursion #3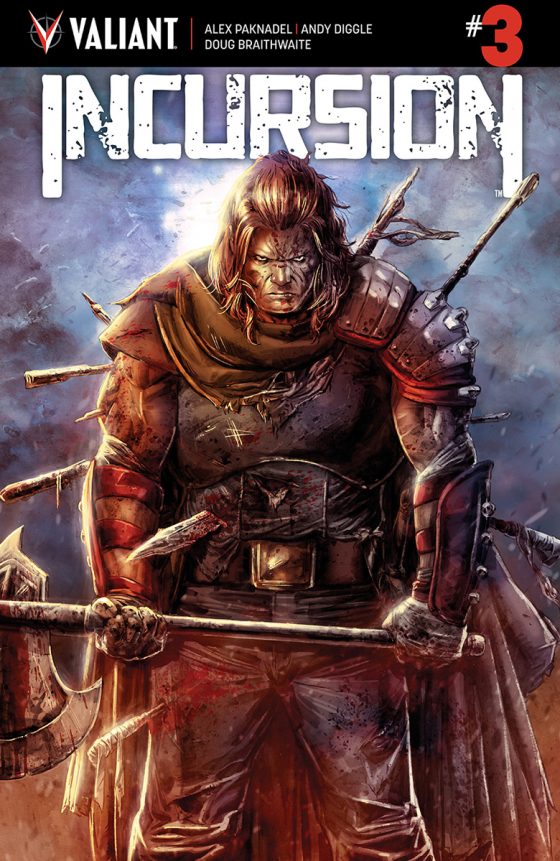 The Earth is under attack from the armies of the Deadside. Undead warriors under the command of Imperatrix Virago have begun to appear in portals, seeking to claim Earth's geomancer Tama. The young geomancer has been poisoned necromancy energy, corrupting the Earth's lifeforce. Gilad meets with Virago's necromancer Syntilla, seeking her help to heal Tama. Simultaneously, Doctor Mirage and Hwen protect Tama from the invaders but time is not on their side. Can the heroes hold out for Tama's cure or will Gilad lose another geomancer under his watch?
Earth's only hope to stop Imperatrix Virago is with Gilad and his plan to reason with Syntilla. Gilad approaches Syntilla on peaceful terms, trying to pursue the necromancer to see the greater good. Delving into Syntilla and Gilad's past, we see there is a common connection of being forced to do other people's bidding. They are each a slave to a destiny that was forced upon them, but Gilad choose to become something greater. He hopes his words to Syntilla can open an opportunity to help Tama, before he is compelled to react with any means.
This issue reveals the critical backstory of Imperatrix Virago and her servant Syntilla. This chapter examines how the two are connected and how their roles in the destruction of Earth. Andy Diggle and Alex Paknadel offer Gilad a tremendous challenge of trying to preserve two lives while trying to protect his own humanity in the process. There is a great mix of tense scenes and gruesome action sequences, showcasing Gilad's gentle words and fierce fighting skills. The next issue sets the epic conclusion that has Imperatrix Virago landing on Earth and the heroes making their last stand.
Incursion #3 will be on sale on April 17th, 2019.
Bitten by a radioactive video store rental employee and overcome by Pac-Man fever, Chris seeks new comic books, games, and movies to review.
comics
Geomancer
Gilad
Gilad Anni-Padda
Incursion
The Eternal Warrior
valiant
valiant comics