The Pull List – She Could Fly: The Lost Pilot #2
By Chris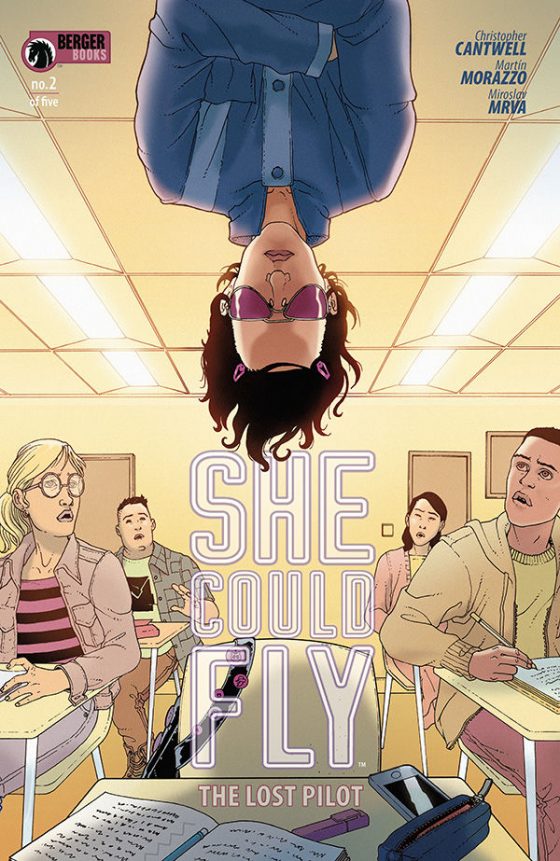 Luna falls deeper into her obsession with finding Mayura Howard's family. She has become consumed by her curiosity and her mind has started to become affected. Violent memories and nightmarish fantasies have crept back into her head. Fearing that she might be sent to psychiatric care, she finds ways to appear normal. But she is not the only person hiding the truth in plain sight. Her father Benji is searching for clues to locate his presumed dead mother. Bill Meigs has unannounced visitors in his jail cell. And  Dana Church, Luna's former high school guidance counselor, is part of a cult that follows unlikely mystic. With everyone hiding their true intentions, can Luna find love while juggling her fascination with the Howards?
Issue two reveals more details about Luna's fears and the state of her frantic imagination. Mayura Howard's diary would show Luna the person behind the Flying Woman, it would also fuel her new craze. Now Luna is afraid of not helping Mayura's last wish and saving Mayura's children from danger. However, Luna is aware that she can make one mistake and ruin her chance.
The impact of the Flying Woman has new consequences for the Brewsters, Bill Meigs and a few surprising returning characters. Christopher Cantwell builds a tense narrative that escalates the original story. Many of the returning characters have grown to accept their past but cannot find a way to escape it fully. Martin Morazzo and Miroslav Mrva varnish the dramatic plot with awesome visuals, with a splash of enough ultra-violence to shock the reader. Cantwell scatters the clues to what will happen later in the story and the next issue brings a big change for Luna. 
She Could Fly: The Lost Pilot #2 will be on sale on May 8th, 2019.
Bitten by a radioactive video store rental employee and overcome by Pac-Man fever, Chris seeks new comic books, games, and movies to review.
Berger Books
comics
dark horse comics
She Could Fly
She Could Fly: The Lost Pilot