Warning
: Trying to access array offset on value of type bool in
/home/everyt62/public_html/wp-content/plugins/wp-social-sharing/includes/class-public.php
on line
81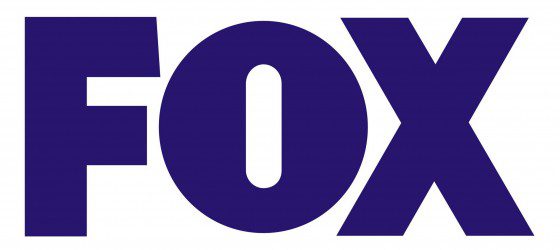 The upcoming fall TV season will be the first official season for Fox as a Disney property but it doesn't seem like a lot is going to be different as far as their new shows go with the exception of WWE Smackdown coming to the network on Fridays.  Check out what's canceled, what's renewed and what's new on Fox below.
Canceled
Rel
The Cool Kids
The Passage
The Gifted
Gotham (Ended)
Proven Innocent
Star
Lethal Weapon
Love Connection
Renewed
911
The Resident
Empire (Final Season)
The Simpsons
Bob's Burgers
Family Guy
The Masked Singer
Hell's Kitchen
Last Man Standing
The Orville
New Shows
https://www.youtube.com/watch?v=26C6JqBdb20
Prodigal Son: Malcolm Bright knows how killers think. Why? His father was one of the best, a notorious serial killer called "The Surgeon." That's why Bright is the best criminal psychologist around; murder is the family business. He uses his twisted genius to help the NYPD solve crimes, while dealing with a somewhat manipulative mother, an annoyingly normal sister, a homicidal father still looking to bond with his prodigal son and his own constantly evolving neuroses.
https://www.youtube.com/watch?v=EX8feK5WK68
Filthy Rich: Southern gothic dramedy revolves around two strong, sharp women who will go to any lengths to protect their loved ones and get their due. When the wealthy CEO of the world's largest Christian network dies in a plane crash, his wife and adult children are stunned to discover he has grown, illegitimate kids who also are in his will. When the steel azalea matriarch of the family tries to pay them to go away, these newly legitimized heirs have very different ideas and insist on not only staying in town but becoming part of the family empire. Based on the New Zealand series.
Deputy: When the Los Angeles County's Sheriff dies, an arcane rule forged back in the Wild West thrusts the most unlikely man into the job: a fifth-generation lawman, more comfortable taking down bad guys than navigating a sea of politics. He leads a skilled team of ambitious and complicated human beings who won't rest until justice is served.
https://www.youtube.com/watch?v=oL-gvYvyWgA
Not Just Me: An only child finds her life turned upside down when her father reveals that, over the course of his prize-winning career as a pioneering fertility doctor, he used his own sperm to conceive upwards of a hundred children, including two new sisters. As these three young women slowly embrace their new reality, they will attempt to form an untraditional bond as sisters, even as they must welcome a tidal wave of new siblings into their rapidly expanding family. Based on the Australian series 'Sisters.'
https://www.youtube.com/watch?v=rRAoNVJcgms
neXt: Fact-based thriller about the emergence of a deadly, rogue artificial intelligence that combines pulse-pounding action with a layered examination of how technology is invading our lives and transforming us in ways we don't yet understand. A Silicon Valley pioneer discovers that one of his own creations – a powerful A.I. – might spell global catastrophe, and teams up with a cybercrime agent to fight a villain unlike anything we've ever seen – one whose greatest weapon against us is ourselves.
https://www.youtube.com/watch?v=08jj1NBCU9g
Outmatched: A blue-collar couple in South Jersey tries to get by and raise four kids, three of whom just happen to be certified geniuses.
https://www.youtube.com/watch?v=C5TB39yx7hE
Bless the Harts: Follows a group of Southerners who are always broke as a joke and struggling for the American dream of status and wealth. What they don't realize is that they're already rich — in friends, family, and laughter.
The Great North: Follows the Alaskan adventures of the Tobin family as single dad Beef does his best to keep his weird bunch of kids close, especially as the artistic dreams of his only daughter Judy lead her away from the family fishing boat and into the glamorous world of the local mall.
Duncanville: Follows Duncan, a spectacularly average 15-year-old boy, along with his friends and family. His high-strung mom, Annie, constantly is trying to prevent her son from ruining his life.
911: Lone Star: Follows a sophisticated New York cop who relocates to Austin along with his son and must try to balance saving those who are at their most vulnerable with solving the problems in his own life.
I'm like the J. Jonah Jameson of Everything Action, writing and editing and constantly demanding pictures of Spider-Man.
911: lone star
bless the harts
bob's burgers
brittany snow
deputy
disney
duncanville
empire
family guy
filthy rich
fox
gotham
jason biggs
john slattery
kim cattrall
lethal weapon
maggie lawson
new fall shows
next
not just me
outmatched
prodigal son
rob lowe
star
stephen dorff
the gifted
the great north
the orville
the passage
the simpsons
upfronts
upfronts 2019