Preview of TooManyGames 2019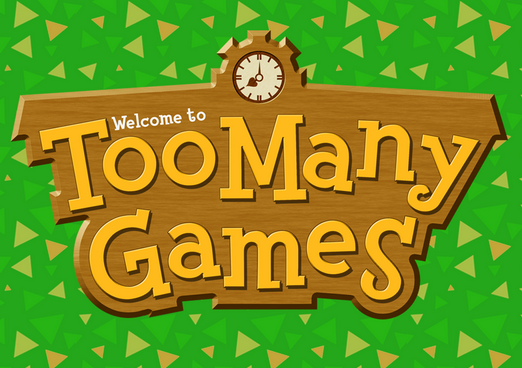 Calling all villagers, this upcoming June 21st to 23rd is TooManyGames Located at the Greater Philadelphia Expo Center, this show contains a large vendor floor, multiple panel rooms, a free-play/arcade selection, tournaments, and a concert hall. TMG stuffed with enough entertainment options to keep gamers of all ages excited.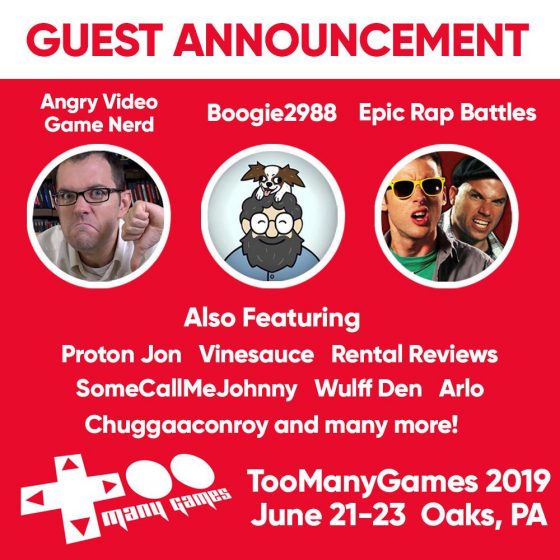 This show has the return of amazing special guest, along with some first-time appearances by great content creators. Boogie2988, Shesez of Boundary Break, Tommy Dreamer and many more will be hosting panels and station at their booths for fan interactions.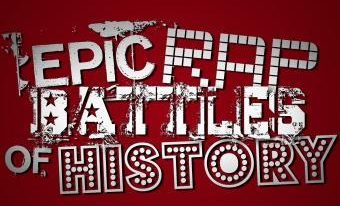 One of their special guest making their debut at TMG: Epic Rap Battles of History. Since 2010, musicians Nice Peter and EpicLLOYD have been producing catchy songs that pitted famous historical figures in a rap battle to see who can spit the hottest fire. The songs are hilarious and feature guest appearances with other musicians and content creators. ERB live shows huge energy, so we are looking forward to catching their set.
The concert list is posted as of June 12: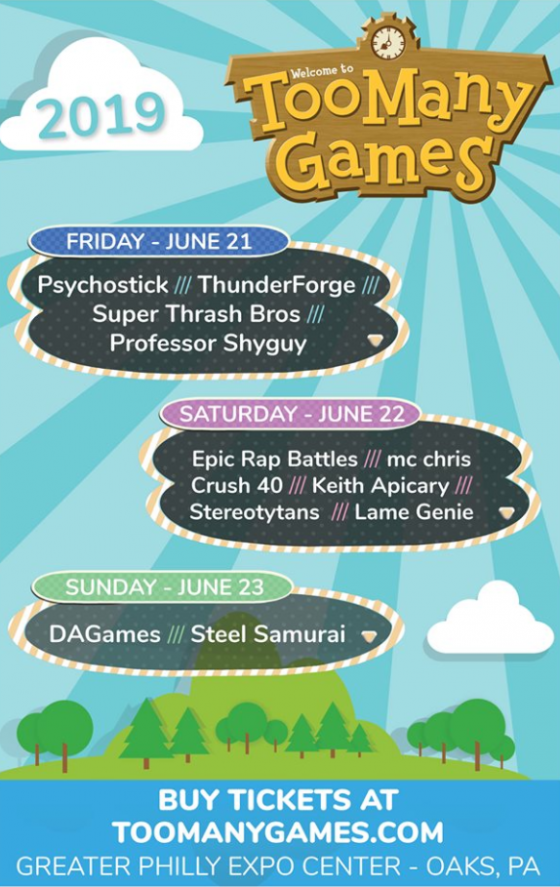 Tickets will be available at the door and online. Purchasing the Final Boss 3-Day Pacakages gives attendees a limited edition shirt and access to the After Party event at Arnold's Family Fun Center on Saturday night starting at 6 p.m.
We'll be there to catch all the fun and excitement. We plan to hang out in the concert halls, get competitive in the arcade and check out a few titles from rising indie developers. And of course, try to find sweet hidden gems in the vendor hall. We can't wait for all the fun sights and play hours of video games with our fellow nerds. Be sure to see our social media posts to get the latest pics and shout outs throughout the event.
Bitten by a radioactive video store rental employee and overcome by Pac-Man fever, Chris seeks new comic books, games, and movies to review.
Conventions
TMG
TMG 2019
TooManyGames
video games