The Pull List – No One Left to Fight #2
By Chris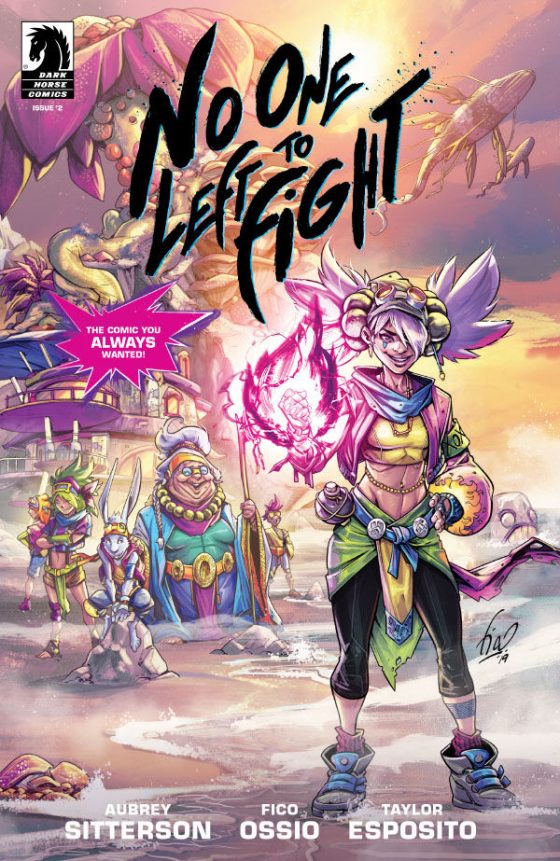 Vâle's friendly reunion has quickly turned into a fierce competition. A simple sparing match escalated as Timór wanted to show off his true power. However, before any real damage is done, Krysta reminds them of the real adventure ahead. With the heated rival chilled for a bit, Vâle can focus on the next step, visiting his old mentor. Mistress Harga. The trio leave the busy city life to visit the quiet countryside and try not to fight each other along the way.
It's hard not to be hated or praised when you are a renown savior. Vâle gained the admiration of many people since defeating Gor Despo. His legend constantly grows and it angers Vâle's teammate, Timór. The two fought against Gor Despo, but people seem to only praise Vâle for his efforts. Since then, Timór has been holding a grudge and has been waiting to see if he could match Vâle. But not all friends are like Timór. Winda, another peer of Vâle's, is happy to see him again and gives him a warm welcome. But Vâle's head is not focused on the present to notice. His mysterious ailment gives him visions of a strange future, pushing him further to search for answers.
No One Left to Fight #2 delves further into Vâle's struggles and dares to try new approaches to familiar settings. Aubrey Sitterson and Fico Ossio continue to show their love of manga and anime in this colorful chapter. The characters have some great depth to them and have some quirky designs. Sitterson gives characters some emotional range that feels grounded and charming. The hyper-stylized art by Ossio gives the world a neon shine with bright colors and interesting character designs. There is a lot of love for old school anime dripping in each panel, so don't miss out if you are a big anime fan too!
No One Left to Fight #2 will be on sale on August 7th, 2019.
Bitten by a radioactive video store rental employee and overcome by Pac-Man fever, Chris seeks new comic books, games, and movies to review.
comics
dark horse comics
No One Left to Fight