Everything Action Theater: Mighty Max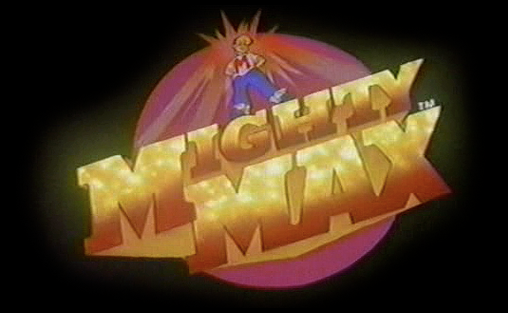 Based on the incredibly popular 90s toyline of the same name, the Mighty Max cartoon debuted in 1993 and ran for two seasons until December 1994.  The toys themselves were an offshoot of Polly Pocket, with mini-playsets that were shaped like things like a skull or a snake that opened up into mini-playsets and came with a mini-figure of Max and a few villains for him to face off against.  The toys debuted with a slightly different backstory but after the cartoon debuted, the line took on the show's mythology and older sets were re-released with the new story.  The basic premise is that Max is a pre-teen who become the "Cap-bearer", a chosen one who will defeat the evil Skullmaster, who wants to take the power of the cap and take over the universe.  The cap takes the form of a red baseball cap and allows Max to jump across space and time and he's joined in his quest by Virgil, a highly intelligent bird-like creature and Norman, a burly Viking who does most of the combat on the series and acts as Max's bodyguard.  The trio travels throughout time battles minions sent by Skullmaster and each episode ended with an educational blurb about the setting of the week's episode to try and get the networks airing it some educational programming credit.  The show had an absolute all-star cast, including Rob Paulsen, Tress MacNeille, Tim Curry, Richard Moll, Corey Burton, Kath Soucie, and Tony Jay.  The show, along with the already running toyline, also got a video game and comics but it has never appeared on DVD.  You can check out the first episode below, where Max gains his cap and inadvertently travels to Mongolia after fleeing from lava monsters sent by Skullmaster.
I'm like the J. Jonah Jameson of Everything Action, writing and editing and constantly demanding pictures of Spider-Man.
1993
90s
based on a toy
cartoon
corey burton
everything action theater
full episode
kath soucie
mighty max
norman
polly pocket
richard moll
rob paulsen
skullmaster
tim curry
time travel
tony jay
tress macneille
tv episode
virgil