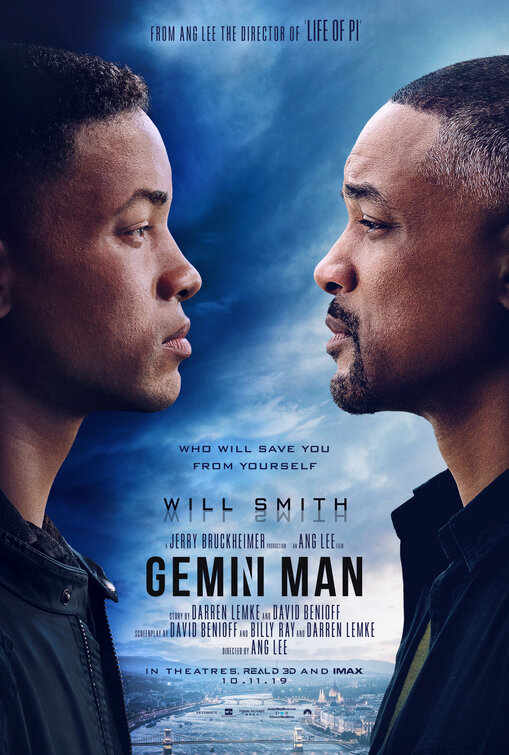 Gemini Man
Starring: Will Smith, Clive Owen, Mary Elizabeth Winstead, Benedict Wong, Ralph Brown, Douglas Hodge
Directed by: Ang Lee
Plot: Henry Brogan, an elite assassin, is suddenly targeted and pursued by a mysterious young operative that seemingly can predict his every move.
Rotten Tomatoes Freshness: 28%
Critic Consensus: "Gemini Man's impressive visuals are supported by some strong performances, but this sci-fi thriller is fatally undermined by a frustratingly subpar story"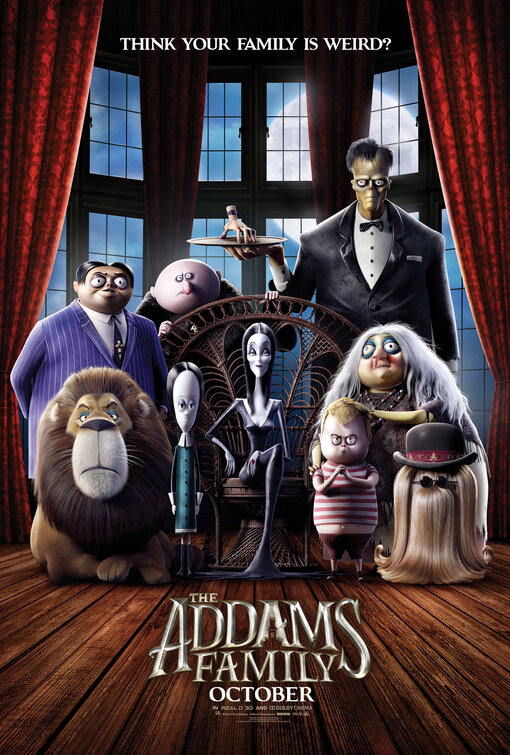 The Addams Family
Starring: Oscar Isaac, Charlize Theron, Chloe Grace Moretz, Finn Wolfhard, Nick Kroll, Bette Midler
Directed by: Conrad Vernon, Greg Tiernan
Plot: An animated version of Charles Addams' series of cartoons about a peculiar, ghoulish family.
RT Freshness: 42%
Critic Consensus: "The Addams Family's starry voice cast and eye-catching animation aren't enough to outweigh its saccharine handling of the delightfully dark source material"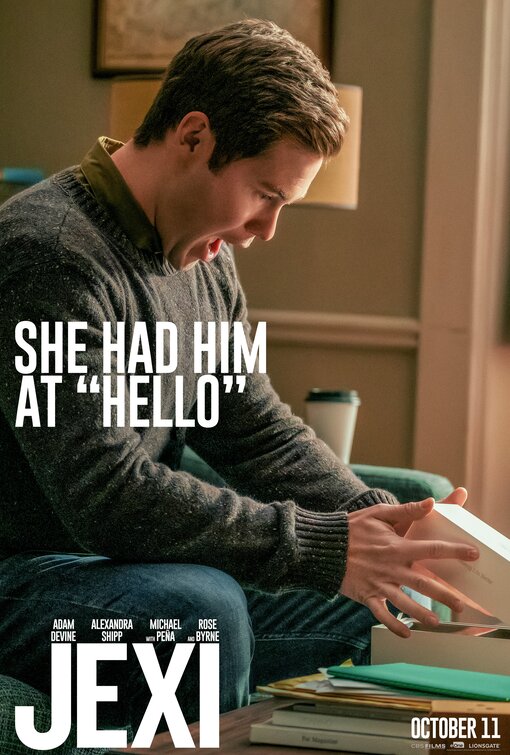 Jexi
Starring: Adam Devine, Alexandra Shipp, Rose Byrne, Michael Pena, Wanda Sykes
Directed by: Jon Lucas, Scott Moore
Plot: A comedy about what can happen when you love your phone more than anything else in your life.
RT Freshness: N/A
Critic Consensus: N/A
adam devine
Admit One
ang lee
bette midler
charlize theron
chloe grace moretz
clive owen
finn wolfhard
gemini man
jexi
mary elizabeth winstead
new in theaters
nick kroll
oscar isaac
rose byrne
the addams family
will smith