Everything Action Theater: Ghostwriter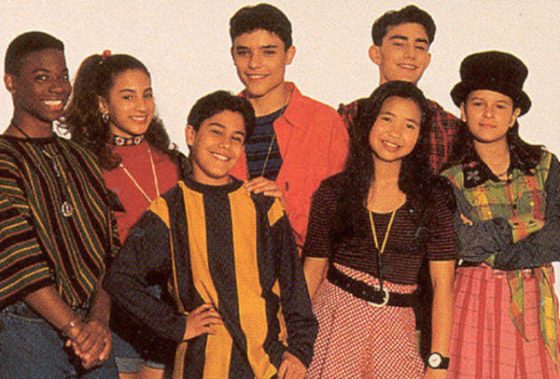 Apple TV+ launched last Friday and one of the original shows that is included is a reboot of the 90s favorite Ghostwriter, although the new version has pretty much nothing in common with the PBS classic.  Originally airing in 1992, Ghostwriter ran for three seasons until 1995, although it ran in reruns until 1999.  The show was set in Brooklyn and followed a group of kids who become a crime-solving mystery team when they encounter a spirit they dub Ghostwriter, who can communicate with the team by making text he's seen in the world appear in the air.  Since it was the 90s and there weren't cell phones, the team used Ghostwriter to communicate with each other across the city by writing in the notebooks they all carried and Ghostwriter could also enter places they couldn't and gather important clues.  One of the fun facts about the show is that the one and only Samuel L. Jackson appeared in some of the early episodes as the father of Jamal, who is the person who originally discovers and befriends Ghostwriter.  The show was extremely popular and critically acclaimed and the only reason it didn't run longer is that they literally ran out of funding. CBS tried to reboot the show with The New Ghostwriter Mysteries but it only lasted one season and was panned as a pale imitator of the PBS version.  The new Apple TV+ version is apparently more in the vein of something like Goosebumps, where Ghostwriter is a spirit that can cause characters from literature to manifest.  You can check out the first episode of the show below and a bunch more episodes seem like they are available there as well if you want to dive in.
I'm like the J. Jonah Jameson of Everything Action, writing and editing and constantly demanding pictures of Spider-Man.
1992
90s
apple tv+
brooklyn
cbs
edutainment
everything action theater
ghostwriter
mysteries
pbs
samuel l jackson
spirit