The Pull List – Bloodshot #4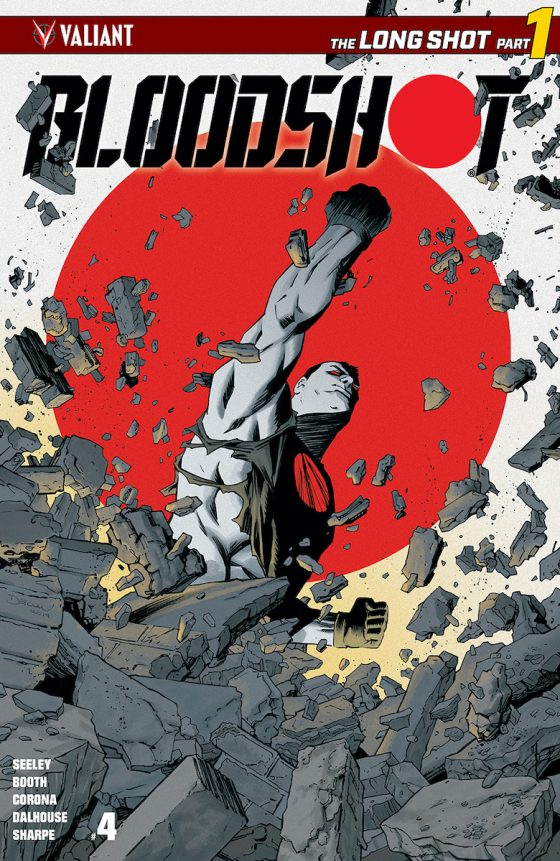 Ripped from the hands of Blackbar, Bloodshot is brought to another black op organization. Greeted with masked agents in white suits, Bloodshot meets the spies of the Burned. This organization is a collective of ex-operatives, working independently from any government. Interested in helping Bloodshot, the Burned welcome Bloodshot into the organization. A temporary alliance forms but has Bloodshot found new allies or will he get caught in the flames of the Burned?
In the past, Bloodshot's partnerships never pan out well. He has worked with multiple groups but was tricked into it. However, Blackbar's ambushed left him outgunned against a surprising foe. Lacking the support to fight against Blackbar again, the Burned's lead agent, Nix, persuades Bloodshot to join them. The Burned may talk about opportunities and wield advanced gadgets, but the only thing that will convince Bloodshot is action. Their first mission together will test if the Burned has any hidden plans up their white sleeves but a few surprises should have stayed out of sight.
Tim Seely and Brett Booth show their versatility to tell a fun story. Seeley pens an exciting rescue mission into a fight for survival. Bloodshot and the Burned have little time to get acquainted before everything goes wrong. Seeley shows how Bloodshot can handle teamwork with strangers, resulting in some whimsical but efficient decisions. Brett Booth really knows how to pose awesome action sequences, with room for comedic effects. The story has some serious tones that play well with the characters and is a great way to show the growth of the series.
A train ride with armed guards and unspeakable creatures isn't enough to slow down Bloodshot, and he is ready to make things personal for his next outing.
Bitten by a radioactive video store rental employee and overcome by Pac-Man fever, Chris seeks new comic books, games, and movies to review.
bloodshot
comics
valiant
valiant comics